10 Ways to Keep Your 4th of July Safe and Healthy
10 Ways to Keep Your 4th of July Safe and Healthy
It's time for sunshine, barbecues and fireworks.
4th of July celebrations can be a fun time to hang out with friends and family and feast on delicious foods. But before scooping up a heaping mound of potato salad or reaching for a slice of homemade apple pie, make sure to establish a nutritional game plan to help safeguard your healthy diet.
So, how can you enjoy the holiday while maintaining the discipline of a brain-healthy lifestyle? To avoid the many pitfalls that can come with Independence Day celebrations, keep these helpful and healthful tips at the 4-front of your mind…
10 Ways to Keep Your 4th of July Safe and Healthy
New Tradition
If you've grown tired of going to the same places and doing the same things on the 4th of July, establish a new tradition for your family. Instead of lounging around the pool or going to a movie to beat the heat, do something that will get the blood flowing. There are a variety of lawn games that can get you and your family up and moving around. You may also consider hosting a neighborhood volleyball or kickball tournament. Many areas host Independence Day 5K or 10K races, so consider competing in one if you're ready to take things to the next level.
Use Sunscreen
One of the benefits of engaging in outdoor activities is that you get lots of sunshine. Daily exposure to just 10 to 30 minutes of direct sunlight can boost vitamin D3 levels, which can help improve your mood. Be sure to monitor how much sun you're getting – too much exposure can lead to severe sunburn and even skin cancer. To prevent these detrimental outcomes, always use sunscreen when spending time outside. It's recommended to use SPF 30 or higher.
Grill Healthy
What would a 4th of July celebration be without a backyard barbeque? If you're hosting a party, make sure to offer your guests healthy options. Instead of the traditional greasy hamburgers and toxic hotdogs, grill up some boneless, skinless chicken breasts or wild caught, cold-water fish. You can also make kabobs with your favorite vegetables and lean beef or simply grill vegetables as a nutritious side item. There are many ways to grill healthy, so get creative!
Pack a Snack
Emergency rations can be a lifesaver if you get a snack attack. The best way to regulate your blood sugar is to eat a healthy snack every 3-4 hours. Examples of healthy snacks are "no sugar added" dried fruits (raisins, cranberries, and cherries), vegetables (baby carrots, celery, and snap peas), and nuts (almonds and walnuts). These natural snacks are portable and are ideal for fending off hunger between meals.
Stay Hydrated
Every system in the human body needs water to function. Your brain is roughly 80% water, so avoid anything that dehydrates it. Staying outside for extended periods of time, especially in arid regions, may require that you drink extra water to remain well hydrated. If your celebration plans include hanging out at a lake or pool or playing outdoor games during the heat of the day, make sure to drink plenty of water.
Avoid Alcohol
Though present at many 4th of July gatherings, alcohol should be limited or avoided altogether. From the outset, ensure that your celebration won't be ruined by the bad decisions that can come from excessive alcohol consumption. Alcohol is a triple whammy: it's high in calories, is bad for the health of your brain, and lowers your resistance to temptations. You'll need all your willpower to avoid the cheese dip and scrumptious-looking desserts, so staying sober is an all-around wise choice.
Fill Up First
Before going to a gathering where you know unhealthy foods will be served, eat a brain healthy meal (one low in carbs and high in protein and vegetables) before you go. That way, you won't feel hungry and will be less tempted to eat foods that are high in unhealthy fat and sugar. Make sure to leave some room for any healthy foods that might be served at the party.
Reclaim Desserts
Desserts are the downfall of many people, especially during holiday parties. The danger inherent in a dessert bar is that the abundance and variety of options can tempt you into trying more than one selection or going back for seconds when a particular treat tantalizes your taste buds. It's best to skip the dessert bar altogether. If you're hosting a party, offer guests healthy alternatives. Serve up kabobs made from an assortment of fresh fruits or try Red White & Blue Popsicles. Your kids will love them!
Leave It to The Professionals
Every 4th of July, many accidents and injuries occur near homemade fireworks displays. Due to fire hazards, many states/counties don't allow the sale or exhibition of fireworks. If your friends or family are intent on setting off fireworks, please first verify that this is legal in your area and then take every precaution to ensure the safety of nearby people and property. The safest option is to watch a professional fireworks display, which can be enjoyed either live or on TV (from the comfort and safety of your own home).
Keep Connections Strong
Sometimes the 4th of July holiday can become a blur of activity, so be sure to slow down and spend time with your friends and loved ones. Make socializing, rather than food, the focus of the event. Try to have a quality conversation with each person at the gathering. This will help keep your connections strong.
The BrainMD team wishes you and yours a safe, healthy and Happy 4th of July!  
For more information about our full line of clinical strength, brain directed supplements, visit us at BrainMD.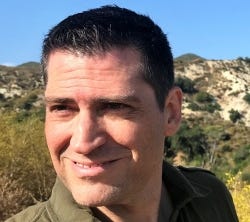 Latest posts by Keith Rowe
(see all)