10 Healthy Ways to Celebrate Labor Day
10 Healthy Ways to Celebrate Labor Day
Traditionally, the Labor Day weekend is a much-needed break when you can spend some quality time with friends and family.
Due to the assemblage and distancing guidelines necessitated by the global health crisis, Labor Day celebrations will be quite a bit different for many people this year. Even though get-togethers will be smaller, delicious foods are sure to be present at every feast. When faced with so many tempting treats, how can you enjoy the holiday while maintaining the discipline of a brain-healthy diet?
To avoid the many diet pitfalls that can come with Labor Day gatherings, keep these helpful tips in mind…
10 Ways to Stay Healthy on Labor Day
 1. Make a Plan
As Benjamin Franklin once said, "If you fail to plan, you are planning to fail!" Be sure to establish a nutritional game plan before you're presented with unhealthy foods. List the temptations you're likely to face and strategize how to address them. It can be as simple as writing out your goals or biggest challenges. Put them where you can see them and read them regularly. You'll be surprised at how much easier it is to make healthier meal choices when you plan ahead.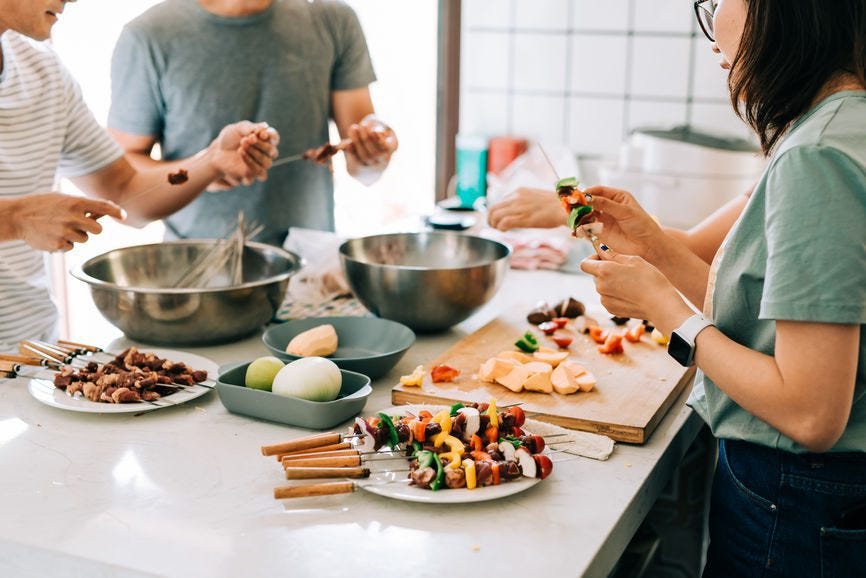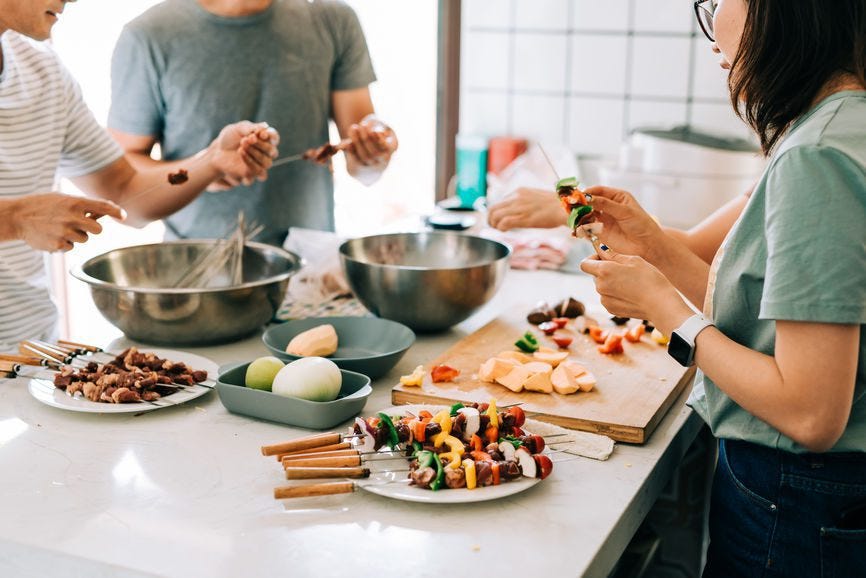 2. Grill Healthy
Many Labor Day celebrations center around a backyard barbeque. If you're hosting a party, make sure to offer your guests healthy options. Instead of the traditional greasy hamburgers and toxic hotdogs, grill up some free-range chicken breasts or wild-caught salmon, trout or other cold-water fish. You can also make kabobs with your favorite vegetables and lean, free-range beef or simply grill vegetables as a nutritious side item. There are many ways to grill healthy, so get creative!
 3. Pack a Snack
Emergency rations can be a lifesaver if you get a snack attack. The best way to keep your blood sugar balanced is to eat a healthy snack every 3-4 hours. Examples of healthy snacks are "no sugar added" dried fruits (raisins, cranberries, and cherries), vegetables (baby carrots, celery, and snap peas), and nuts (almonds and walnuts). These natural snacks are portable and helpful for fending off hunger between meals.
 4. Stay Hydrated
Every system in the human body needs water to function. Your brain is roughly 80% water, so avoid anything that dehydrates it. It's recommended that adults drink plenty of water throughout the day. If you drink a glass of water 30 minutes before a meal, you'll likely eat less and still feel satiated.
 5. Eat from the Rainbow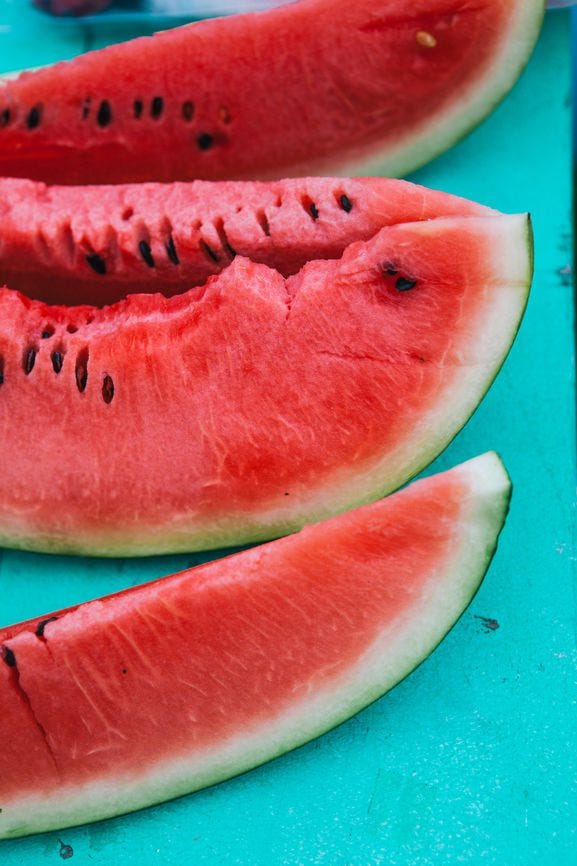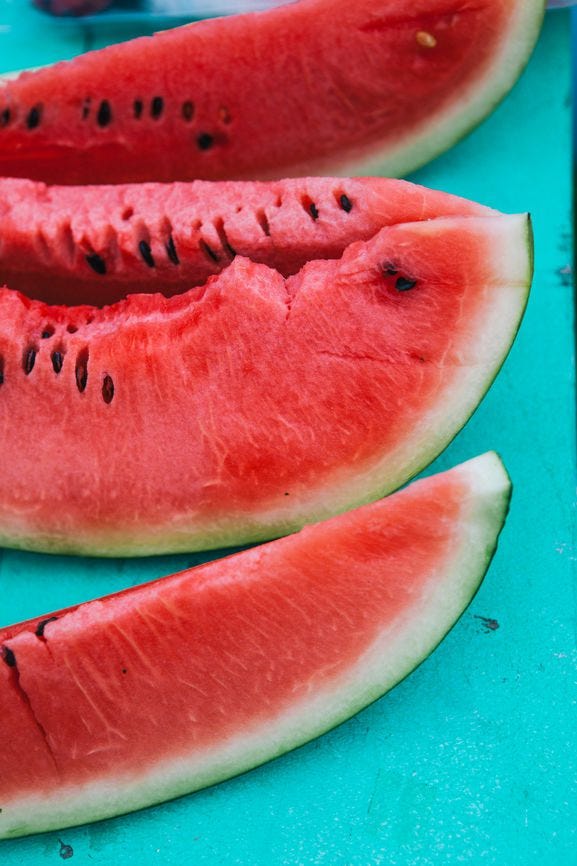 Colorful fruits and vegetables, such as blueberries, spinach, kale, collard greens, bell peppers, and squash, have tremendous health benefits. They provide an enormous array of vitamins, minerals, flavonoid antioxidants, anti-free radical carotenoids, and thousands of other substances that promote good health. Plant foods also can help balance healthy inflammatory response, which lowers your exposure to brain, heart, blood pressure, blood sugar, joint, or gastrointestinal problems.
 6. Limit Alcohol
Though present at many Labor Day gatherings, alcohol should be limited or avoided altogether. From the outset, ensure that your celebration won't be ruined by the bad decisions that can come from excessive alcohol consumption. Alcohol is a triple whammy: it's high in calories, is bad for the health of your brain, and lowers your resistance to temptations. You'll need all your willpower to avoid the cheese dip and scrumptious-looking desserts, so staying sober is an all-around wise choice.
 7. Fill Up First
Before going to a gathering where you know unhealthy foods will be served, eat a brain-healthy meal (one low in carbs and high in protein and vegetables) before you go. That way, you won't feel hungry and will be less tempted to eat foods that are high in unhealthy fat and sugar. Make sure to leave some room for any healthy foods that might be served at the party.
 8. Use Smaller Plates
Get rid of large clunky entrée plates and try eating your snacks and meals on smaller appetizer-size plates (or salad bowls) for better portion control. Though it's an optical illusion, the same amount of food looks larger on a smaller plate than it does on a larger plate. In fact, research from Cornell University and Georgia Institute of Technology shows switching from a 12-inch to a 10-inch plate can help you eat 20-25% fewer calories.
 9. Just Say No
Practice saying "no, thank you." Remember to be firm, but kind. It's okay to tell a food-pushing host you don't want seconds. An example of how to politely decline the offer of unhealthy food is to say, "Oh, that looks really delicious, but I'm too full right now. But thanks for asking!"
Desserts are the downfall of many people, especially during parties. The danger inherent in a dessert bar is that the abundance and variety of options can tempt you into trying more than one selection or going back for seconds when a particular treat tantalizes your taste buds. It's best to skip the dessert bar altogether. If you're hosting a party, offer guests healthy alternatives. Serve up kabobs made from an assortment of fresh fruits or try Chunky Monkey Frozen Bananas. Your kids will love them!
The BrainMD team wishes you and yours a safe, healthy and happy Labor Day!  
For more information about our full line of clinical strength, brain directed supplements, visit us at BrainMD.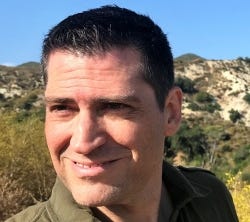 Latest posts by Keith Rowe
(see all)