How to Boost Your Kids' Immunity This Winter
Among the many responsibilities, parents have, making sure their kids are healthy is one of the most important. This is especially true as we enter the darker months when keeping kids healthy during the cold/flu season can be extremely challenging.
With so many things to be mindful of during this hectic time of the year, here are 5 practical ways to keep your kids healthy this winter…
Bundle Up
It's common for kids to forget to put on a jacket or hat when rushing outside for a fun winter activity. Make sure your kids stay warm by dressing them in layers. Also, monitor their time to make sure they don't stay outside too long or after dark when temperatures can drop rapidly and precipitously.
Healthy Snacks
Don't allow your kids' after-school snacks to default to cookies, chips, crackers or candy. Prepare healthy snacks in advance. Store snack bags of celery sticks and apple slices in the refrigerator or serve your kids snap peas or baby carrots right out of the bag or container. For more variety, purchase an organic vegetable tray, which should provide several days' worth of healthy snacking for your kids.
Quality Sleep
With shorter days, another area of life that can suffer from the busyness of the seasons is sleep. When your child doesn't get enough sleep, they can have overall lowered blood flow to their brain, which can disrupt their thinking, memory, and concentration. Also, lack of sleep can weaken your child's immune system and make them more susceptible to getting a cold or the flu. Getting at least 7 hours of sleep each night can help your child's brain function at optimal levels, as well as support their overall immunity.
Physical Activity
Getting proper physical exercise is usually a challenge when it starts to get cold outside. The winter months also have fewer hours of sunlight, so consider giving your child a vitamin D supplement to maintain optimal levels, which is crucial in staving off sickness. Kids who eat right and are physically active tend to learn lifelong habits that can help them stay healthier, happier, and sharper.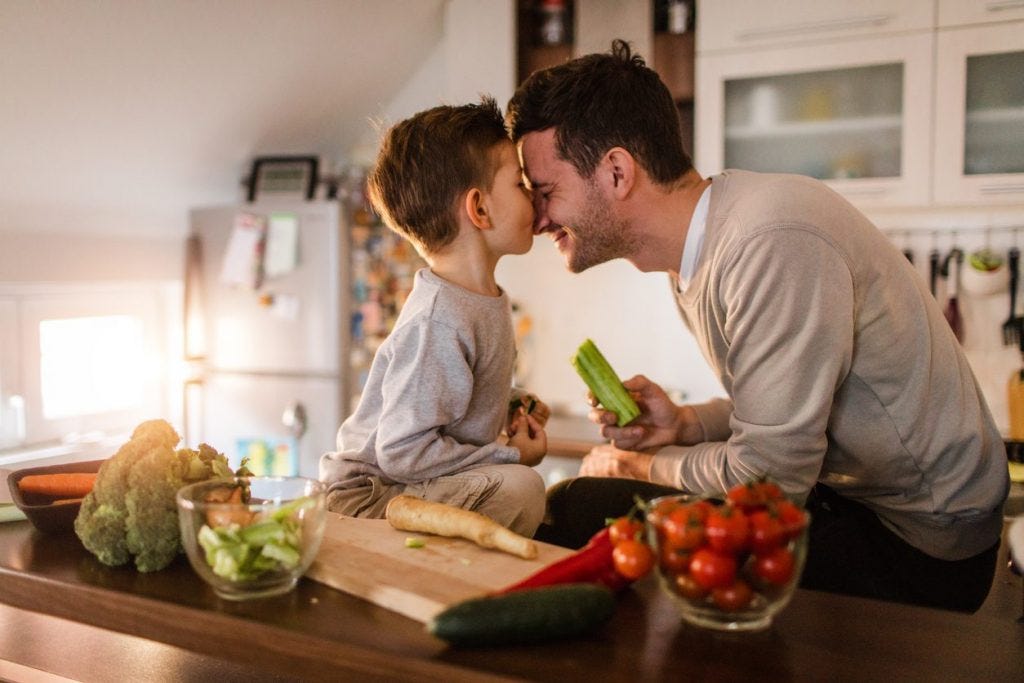 Nutritional Support
Studies have shown that an alarmingly high percentage of children eat less than the minimum daily allowance of many essential nutrients. The best possible source of vitamins and minerals for kids is high-quality, organic, fresh, unprocessed food. However, for most time-crunched families, eating home-cooked, well-balanced meals made from these ingredients 100% of the time just isn't possible.
Due to the dramatic amount of growth and development they're experiencing, children need a generous allowance of vitamins and minerals. These nutrients are essential for their cells to work and are critical for their healthy growth, energy, focus, learning, behavior, and memory. Failure to get enough of any of the above nutrients can lead to serious health problems.
A great way to ensure your kids get the nutrients they need is with high-quality dietary supplements. At BrainMD, we offer a wide array of brain directed nutraceutical ingredients in supplements designed to assist kids in reaching their full potential. Here are 2 natural supplements to help build up your child's defenses this winter:
2 Best Vitamins for Kids Immunity
Kids' NeuroVite Chewables
BrainMD's Kids' NeuroVite Chewables were designed to bridge the nutrition gap and take the guesswork out of which multiple vitamin-mineral supplement to use for your kids. Our science-based formulation provides generous amounts of nutrients to support brain and body maturation during the formative years and beyond.
Kids' NeuroVite Chewables surpass other conventional brands in both the quality and quantity of their ingredients. Compared to other leading supplement brands, Kids' NeuroVite has nearly 3 times more ingredients than the average kids' vitamin. It's concentrated, naturally derived and made with integrity. Its diverse set of over 50 nutrients makes it the best multiple vitamin-mineral supplement to keep kids healthy and give you peace of mind.
For Kids' NeuroVite, we selected a broad spectrum of nutrients for healthy minds and active bodies while paying close attention to purity, optimal absorption, and utilization. We chose the nutrient ingredients best documented for kids' safety and long-term health.
Kids' NeuroVite provides ultra-pure, brain directed ingredients that help:
make energy (magnesium, chromium, the B vitamins, iodine)
ensure the brain's maturation (methylfolate, methylB12, vitamin D, choline)
promote healthy immunity (the B vitamins, vitamin C, zinc, selenium)
protect against toxins (vitamins A and E, zinc, manganese, molybdenum, hesperidin)
support vision (lutein, zeaxanthin)
provide a foundation for bones, skin and other organs (silicon, boron, calcium)
Your child will LOVE the taste of the orange-flavored penguin chewables, which are free from sugar, dairy, gluten, corn, eggs, soy, and artificial colorings or flavorings.
"So happy to have found a chewable that has a MORE of what a multi should have and LESS of the crummy sugars and fillers that they usually do have." – Stephanie
Coromega Omega-3 Orange Squeeze
The human brain goes through tremendous changes during childhood, and these absolutely depend on adequate supplies of the omega-3 fatty acids EPA and DHA. Other omega-3s don't substitute for these two nutrients, which are very hard for the body to make.
Coromega is a natural source of omega-3 fatty acids from concentrated fish oil. Impurities have been removed through a series of sophisticated processes to produce a pure and concentrated source of omega-3. Coromega is an emulsified form of omega-3 fatty acids, protected and stabilized with vitamins C and E. It has a natural color, natural orange flavor, and is ideal for kids who don't like taking softgel capsules.
BrainMD offers Coromega's unique Omega-3 Orange Squeeze – a full daily dose in delicious citrus orange-flavored packets with no fishy aftertaste. Who knew that taking fish oil could be this much fun?
"My 9 year old has taken these for two years. Very potent and high quality. I take them as well and there is no fishy after taste at all." – Teri
At BrainMD, we're dedicated to providing the highest purity nutrients to support your brain health and overall well-being. For more information about our full list of supplements, please visit us at BrainMD.

Keith has been a member of the BrainMD team for many years, providing his research and writing talents. As an aspiring author, he appreciates an appreciable application of alliteration in all articles.

Keith is grateful to have the opportunity to write about supplements since many of them have made a dramatic difference in his life. He is often heard around the office saying, "We have supplements for that."
Latest posts by Keith Rowe (see all)