Topics covered include:
Natural ways to manage behavior
Education on medications for ASD
Suggested lab and biomedical tests
Transitioning to adulthood
How to avoid caregiver burnout
11 Lessons
Lifetime access to video training lessons available on desktop and mobile devices.
Renowned Experts
Exclusive access to Daniel G. Amen, MD, double board-certified psychiatrist and Jerry Kartzinel, MD, board-certified pediatrician and ASD expert.
Community Support
24/7 access to community discussion boards where course members can share experiences and offer support.
Meet your instructors: Daniel G. Amen, MD and Jerry Kartzinel, MD. In your first lesson, these experts lay the foundation and principles for the rest of the course.
Learn about Autism's history, the symptoms of ASD, potential co-morbidity issues, and subtyping Autism with SPECT imaging.
3
Nutrition and Lab Testing
Gain an understanding on what an elimination diet is and how to implement that in your loved ones' life. You will also take away key lab panels that we suggest you have run and their importance as it relates to Autism.
4
Infections and Genetics
In this lesson, Dr. Amen and Dr. Kartzinel discuss how infections such as PANDAS, Lyme Disease, mold exposure, etc. can impact the quality of life of a person with ASD. They also discuss genetic testing and how to understand the results.
5
The Gut-Brain Connection
The gut in some ways is considered to be your second brain. Learn how your gut plays a direct roll on how good or bad your brain functions.
Is your loved one in a chronic state of fight or flight? Aggression and anxiety are common characteristics of children with ASD and we give you guidance on how to manage and understand hormone imbalances and how to mitigate these characteristics.
In this lesson, we teach you why supplements are an integral part of managing ASD and how they may help with raising your blood sugar, serotonin, increase focus, speech, sleep, and help with anxiety.
Understand the pros and cons on specific medications to help manage sleep, mood, attention and medications for self-injurious behaviors.
9
Managing Behavior in Autism and Transitioning to Adulthood
Dr. Amen and Dr. Kartzinel review how to manage difficult behavior and how to transition your kids with ASD to adulthood.
Caring for yourself first is critical to providing the best care to your loved one with ASD. Learn easy self-care techniques you can practice to reduce stress
Dr. Amen and Dr. Kartzinel answer your most frequently asked questions regarding ASD and how it may have developed, misdiagnosis, diet and nutrition, MCT oil and various behavior and physical characteristics associated with ASD
Behavioral Learning Objectives
Natural ways to manage behavior
Education on medications for ASD
Suggested lab and biomedical tests


Transitioning to adulthood
How to avoid caregiver burnout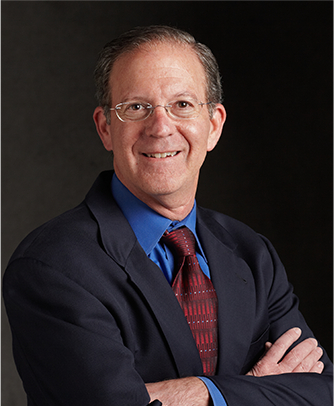 JERRY KARTZINEL, MD
Dr. Jerry Kartzinel is Board Certified pediatrician and a Fellow in the American Academy of Pediatrics. He specializes in the recovery of neurodevelopmental, chronic neuroinflammatory diseases, and hormonal dysfunctions. Dr. Kartzinel practiced general pediatrics in private practice for 10 years until his fourth boy was diagnosed with Autism. A nationally recognized speaker and New York Times Best Selling Author, Dr. Kartzinel has presented medical interventions that work to improve the lives of his patients who suffer from many types of medical conditions that include: autism, allergies, inflammatory bowel disease, chronic constipation, chronic diarrhea, sleep cycle disruptions, and hormonal imbalances.
DANIEL G. AMEN, MD
Daniel G. Amen, M.D., is a child and adult psychiatrist, brain imaging specialist, and the medical director of Amen Clinics, Inc. with offices in Newport Beach and Fairfield, CA, Tacoma, WA, Reston, VA, Atlanta, GA, and New York, NY. He is an Assistant Clinical Professor of Psychiatry and Human Behavior at the University of California, Irvine School of Medicine and a Distinguished Fellow of the American Psychiatric Association. Dr. Amen is a nationally recognized expert in neuropsychiatry, and has pioneered the use of brain imaging in clinical psychiatric practice. Dr. Amen did his general psychiatric training at the Walter Reed Army Medical Center in Washington, DC and his child and adolescent psychiatry training at Tripler Army Medical Center in Honolulu, Hawaii. He has won writing and research awards from the American Psychiatric Association, the US Army and the Baltimore‐DC Institute for Psychoanalysis. Dr. Amen has been published around the world. He is the author of numerous professional and popular articles, 19 books and a number of audio and video programs. His books include Change Your Brain, Change Your Life, which has been on the New York Times bestseller list, translated into 12 languages, Healing ADD, Healing The Hardware of the Soul, and the forthcoming Making A Good Brain Great. You can read Dr. Amen's column, "Head Check", every month in Men's Health Magazine.
Frequently Asked Questions
What is the all access pass?
All-Access Pass gives you access to all of the courses offered in Amen University.
Amen University is an online learning experience that offers access to content produced by Daniel G. Amen, MD and carefully selected experts to bring you information centered around brain health and wellness.
How do I take and access my course?
Follow these steps to access your courses: 1) After logging into your BrainMD account, go to the My Account tab. 2) Click where it says My Courses. 3) Click on "Go to Course" and select which course you'd like to start taking. Oh, and 4) Happy learning! Amen University courses are entirely on-demand, which means that you can enroll in the courses that interest you and learn at your own pace. You can begin the course whenever you like, and there are no deadlines to complete it. Each course includes pre-recorded video lessons, course worksheets and community activities. The videos are viewable at any time, and they can be paused, fast-forwarded, and re-watched as many times as you'd like. In addition, many students utilize the class discussions below each video to share their thoughts, upload their performances, and provide feedback on others' work.
Can I access my course on mobile devices
Amen University courses can be accessed from several different devices and platforms, including a desktop / laptop, iPad and tablet devices. The courses are also mobile friendly and can be viewed on your smartphone browser.
How long do I have to complete my course?
As noted above, there are no deadlines to begin or complete the course. Even after you complete the course, you will continue to have access to it, provided that your account's in good standing.
What happens after I finish the course?
You can review the course materials at any time. You can also interact with the community of other students to encourage each other along your way to health and wellness.