Delicious & Easy Low Carb Meal Ideas + Tana's Keto Bread Recipe!
Are you routinely reaching for white bread, rice, pasta, and potatoes? Think of them as addictive drugs and just say no.
Though these foods are staples for many Americans, they're far from harmless. According to one study that tracked the diets of nearly 44,000 U.S. adults over 17 years, researchers found that a whopping 42% of their energy intake was derived from low-quality carbohydrates. Diets like this can create major health issues, since white bread and other simple carbs can trigger inflammation in the body, cause blood sugar spikes and crashes, and leave you feeling unsatisfied (which then may entice you to reach for even more of these foods).
All carbs aren't bad, of course. I choose to get my daily carb intake from the ground, through green vegetables. And even if you aren't sticking to a low-carb meal plan – which tends to work best for me, as it gives me more energy – you can still add plenty of easy low-carb meals into your weekly recipe rotation. Here, I'll outline a few of my favorite options for quick low-carb breakfasts, lunches, and snacks, plus plenty of bread alternatives to help you kick the habit, eliminate the excess carb consumption, and keep you satisfied.
One clarification before we begin: the low-carb life isn't for everyone. Always make sure you're measuring your important numbers, while knowing your body and health goals, before you begin any diet plan or regimen.
Low-Carb Meal Ideas
Low-Carb Breakfasts
Looking for some low-carb, low-glycemic breakfast options? If you're in a hurry or on the go, get out the blender. I always call smoothies my go-to fast food because I can quickly whip one up with the necessary nutrients to fuel the body. As a general guideline, I always want to include protein, healthy fats like avocado or almond butter, and some fiber like berries. For an extra healthy boost, I can put some supplements in there, too, which is super convenient.
If you have a bit more time to spare for a sit-down meal, eggs with spinach is an easy combination, and a great one for the whole family. This meal can help increase kids' focus to keep them alert and energized through the school day (you definitely don't want to feed them sugar bombs, like muffins or pastries).
Or, for another quick, low-carb breakfast, keto bread is a great choice – just slather it with some avocado or almond butter, and it's amazing. After receiving many requests, I'm sharing my own version of the best keto bread recipe below. Finally, you could try making chaffles, which are waffles made with egg and cheese (you can simply replace the dairy cheese with a vegan variety).
Low-Carb Lunches & Snacks
When making a low-carb lunch or snack that's both delicious and nutritious, I love using coconut wraps. Spread them with a little almond butter and a couple of apple slices if you're in the mood for something sweeter, or for a savory choice, try them with egg and avocado, or leftover chicken (more on these wraps below).
Or try a homemade Cobb salad, but make sure it's a healthy version. For example, I make a Cobb with chicken, but without the bacon, for a low-carb option without all the saturated fat. Instead, I add a ton of avocado and olive oil to get those healthier fats.
Also, I love a keto almond butter and jelly sandwich, which combines keto bread (see my recipe below) and almond butter. Then just make a quick jelly by blending fresh fruit like berries, and simply drizzle it over the top. It's a perfect, quick, and satisfying meal.
Healthier Alternatives to Bread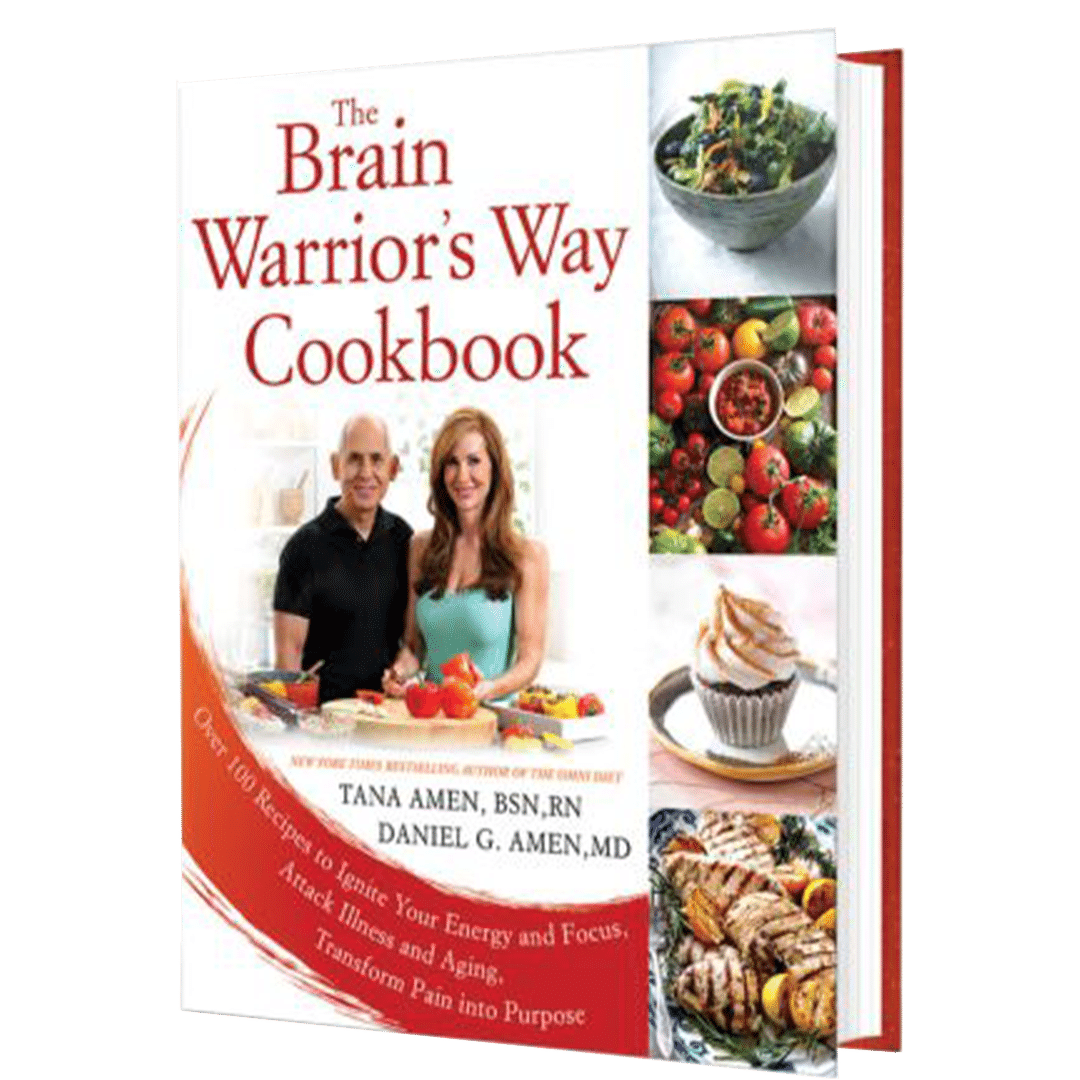 When it comes to cutting out those refined white carbs, you wouldn't believe how many comments I get from people saying, "I can't give up my bread!" Which is all the proof I need to back up my regular warnings that these kinds of foods are just as addictive as nicotine, cocaine, and other drugs – but I digress.
First, stop thinking of better lifestyle choices in terms like "giving up." It's all about replacing, not erasing. And it doesn't have to be complicated. That's why I've included my super simple recipe for the best keto bread I know, below.
You also can check out The Brain Warrior's Way Cookbook for plenty of delicious bread alternatives, like my Pumpkin Muffins, which are great if you're not adhering to an ultra-low-carb diet – they only have 4 grams of net carbs. As was mentioned above, you also can use coconut wraps as an alternative to bread. They're available at health food stores as well as major retailers like Amazon and Whole Foods, in regular varieties and in flavors like curry (that's my personal favorite).
What else can you eat to replace the refined white carbs? For rice and potatoes, try a cauliflower rice or cauliflower mash instead.
Sweet potato mash is great, too; though they're higher-glycemic, sweet potatoes offer some great nutritional benefits, such as fiber and vitamins A and C. They also don't cause as much fluctuation in blood glucose and insulin levels, compared to foods like whole-wheat bread. Just make sure you adhere to an appropriate portion size and don't go overboard.
When you're out at a restaurant, continue to conquer the bread demons! Apart from turning away the free bread basket, don't be afraid to ask for substitutions. If you want to order something like hummus or guacamole, ask for vegetable slices (think cucumber, celery, and carrots) instead of bread or chips.
Or just ask for some guac on the side and enjoy it directly on your main meal. Once you get in the habit, after a few days off the bread, you won't even think about it anymore – and your body will thank you.
Tana's Favorite Keto Bread Recipe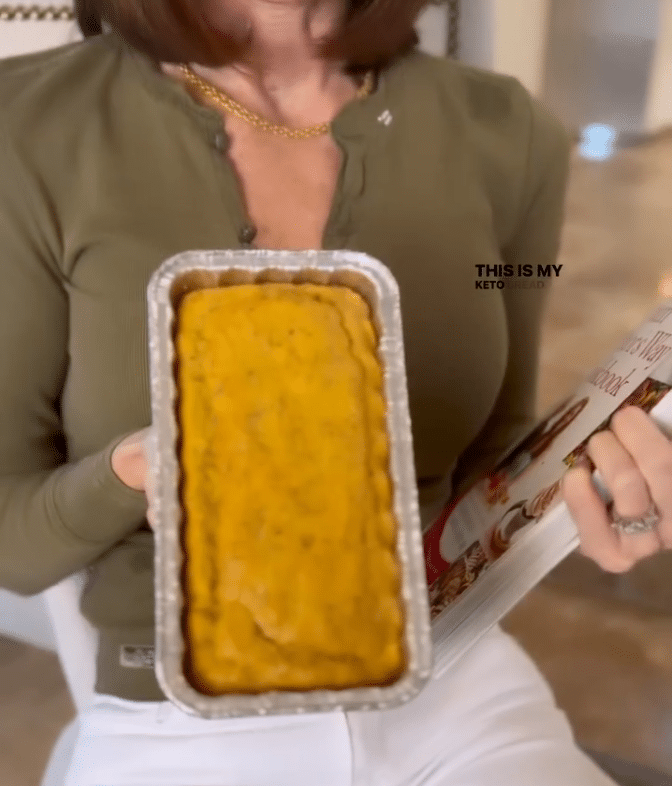 Though there are many keto-friendly breads now on grocery store shelves, I prefer making my own keto bread. I think it tastes better, and I know all the ingredients that go into it.
If you need to buy a loaf from the store in a pinch, that's fine; just make sure to choose a brand with clean-label ingredients. But if you've got a minute to spare, why not try this delicious keto bread recipe instead? Click to view Tana Amen's keto bread video.
It's super simple to whip up yourself.
Ingredients:
2 cups of almond flour or other grainless flour (I use half almond and half coconut flour)
¼ cup flax meal
1 teaspoon baking soda
½ teaspoon sea salt
5 eggs (use 4 if you prefer it less moist and spongy)
¼ cup melted ghee, macadamia nut oil, or melted grass-fed butter
Optional:
2 teaspoons cinnamon or ½ tablespoon monk fruit
Instructions:
Preheat oven to 350 degrees.
Line a 9×5-inch loaf pan with parchment paper.
In a mixing bowl, whisk flour, flax meal, baking soda, and salt.
In a separate mixing bowl, whisk together all wet ingredients. (If you want fluffier bread, separate the egg whites and whip until it has stiff peaks.)
Add wet ingredients to dry ingredients and mix thoroughly with a hand-held mixer. If separating egg whites, fold in slowly after other wet and dry ingredients have been mixed.
Pour mixture into loaf pans. Cover with foil.
Bake 25-30 minutes.
Cool and serve.
Enjoy!
At BrainMD, we're dedicated to providing the highest purity nutrients to improve your physical health and overall well-being. For more information about our full list of brain healthy supplements, please visit us at BrainMD.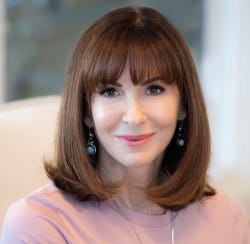 Latest posts by Tana Amen, BSN, RN
(see all)