Fight brain fatigue and tackle your day with the zero-calorie, caffeine-free, and sugar-free, effervescent berry blend that's perfect anytime, anywhere. Quick natural energy and hydration to help promote mental clarity. Simply add to water and enjoy.
Free shipping on all subscriptions & US orders over $75*
Contactless delivery | 100% money back guarantee
Shipping Update: Click Here
Focus
Promotes concentration and attention
Performance
Enhances mental clarity and cognitive function
Energy
Enhances energy levels without caffeine
Fight the Daily Brain Drain.
Whenever your brain needs a safe, swift pick-me-up, you can count on Brain Boost on the Go to provide the natural brain energizers that will leave you feeling sharp and focused.
We like to call it the "think drink"
Instead of drinking that over-sugared, caffeinated "energy" drink that will invariably result in an energy crash, why not opt for the smarter choice? Brain Boost on the Go is just as tasty and refreshing – but with just the right amount of brain healthy nutrients to support mental focus, clarity and energy level. The surprising part about Brian Boost on the Go is that it calms nerves while boosting energy, so you can beat that afternoon stress and check off your to-do list.
Brain Boost on the Go
Your brain is 80% water, which means you need to stay well hydrated in order to keep your brain functioning optimally. According to a study published in the Frontiers in Human Neuroscience, participants in the study who drank water before performing cognitive tasks reacted faster than people who did not drink water beforehand.
Hydration is key not only to brain function, but to whole-body health. Every organ in the body needs adequate hydration to function properly. But who really likes to drink water all day long?
Dr. Amen created Brain Boost on the Go primarily for people who don't like drinking water all day – or who simply want some variety when seeking healthy hydration. But he took it to another level by adding brain healthy ingredients to boost your mental function and energy with delicious, refreshing flavor!
No Artificial Coloring

No Artificial Flavoring

Egg Free

Yeast Free

Dairy Free

Gluten Free

Sugar Free

Corn Free

Soy Free

Vegan
Supplement Facts
Serving Size: One Packet (5.5 g)
Servings Per Box: 10
Amount Per Serving
%DV*
Calories
0
Total Fat
0 g
Total Carbohydrate
1 g
<1%
Dietary Fiber
<1 g
1%
Sugars
0 g
Protein
0 g
†
Vitamin B6 (as pyridoxal 5-phosphate)
6 mg
300%
Folate (as Quatrefolic® methylfolate)
(5-methyltetrahydrofolate,
glucosamine salt)
100 mcg
25%
Vitamin B12 (as methylcobalamin)
100 mcg
1667%
Calcium (as tricalcium phosphate)
38 mg
4%
Phosphorus (as tricalcium phosphate)
18 mg
2%
Potassium (as potassium bicarbonate)
560 mg
16%
L-Theanine
100 mg
†
Proprietary Organic Fruit Blend


Blueberry (Vaccinium corymbosum), Goji (Lycium barbarum), Mangosteen (Garcinia mangostana), Noni (Morinda citrifolia).

290 mg
†
Other ingredients: Citric Acid, Xylitol, Natural Flavors, Fructo-oligosaccharides/Inulin, Vegetable Juice Powder (Color), Organic Stevia Extract, Silicon Dioxide.
Contains no: milk/dairy, gluten, wheat, yeast, eggs, corn, sugars, or artificial colors or flavoring.
Vitamin B6
Vitamin B6, as pyridoxine and pyridoxal-5-phosphate, is essential for at least 100 enzymes that help the brain make key neurotransmitters. It helps the body utilize carbohydrates, fats and amino acids derived from proteins. Vitamin B6 aids the conversion of potentially damaging homocysteine into useful antioxidants. It also promotes relaxation and healthy mood. This formula provides the two chemical forms of B6 that are most fully absorbed and utilized.
6 mg
Folate
This formula contains folate as methylfolate (MTHF). The brain requires MTHF to make neurotransmitters, to produce the myelin insulation of nerve cells, and to make the sleep hormone melatonin. It also helps the liver and other organs recycle the metabolic product homocysteine, to prevent it from building up to toxic levels.
100 mcg
Vitamin B12
Vitamin B12 is essential for structural integrity of the brain and spinal cord. Higher levels of B12 are linked to better mood, behavior, personality and mental clarity. This formula supplies the methyl form of vitamin B12 (MeB12), rather than the commonly used cyano-cobalamin, which contains potentially harmful cyanide.
100 mcg
Calcium
Calcium is necessary for building strong bones. It also works in close partnership with magnesium.
38 mg
Phosphorus
Phosphorus is a mineral essential for our cells to make energy, to regulate certain enzyme systems, and for building bone.
18 mg
Potassium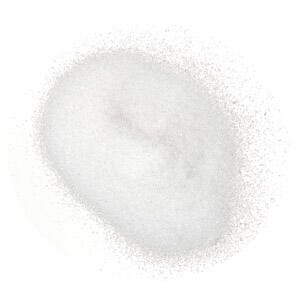 As an electrolyte, this mineral is important for maintaining healthy charge balance in the blood and within our cells. It also works with sodium to help the mother maintain healthy blood pressure, which is crucial for a healthy pregnancy.
560 mg
L-Theanine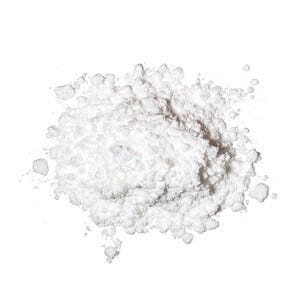 Extensive clinical research links this amino acid with the health benefits of green tea. It enhances relaxing alpha brain wave activity, reduces tension, and fosters a restful state without diminishing daytime alertness. It also promotes healthy blood pressure stability against the over-excitability associated with stress.
100 mg
Proprietary Organic Fruit Blend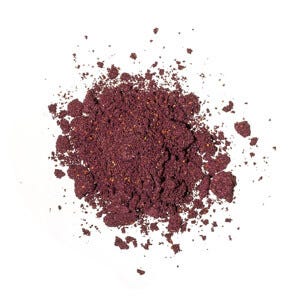 This proprietary blend was developed to provide antioxidant defense and to ensure the biochemical benefits of plant nutrients (phytonutrients). This unique blend includes concentrates of wild blueberries, broccoli, tomatoes, spinach, alfalfa sprouts, acai, carrots, and strawberries.
290 mg
Frequently Asked Questions
Can children take Brain Boost on the Go?
Yes, Brain Boost on the Go is for children too, and they love it!
Does this product contain sugar?
No, Brain Boost on the Go does not contain any sugar. It is sweetened with stevia and xylitol.
Does this product boost energy levels? And does it have caffeine?
Yes, Brain Boost on the Go naturally supports greater energy levels. No, it does not contain caffeine.