SAMe Mood and Movement 400
SAMe Mood & Movement 400 provides SAMe (S-AdenosylMethionine), a nutrient with very high energy that helps power numerous enzymes important for the brain, joints, liver, muscles, and other organs. SAMe is fundamental to the body's renewal, repair and overall well-being.
Free shipping on all subscriptions & US orders over $75*
Contactless delivery | 100% money back guarantee
Shipping Update: Click Here
Joints
Supports joint health and movement
Mood
Promotes positive mood and emotional balance
Energy
Enhances energy levels without caffeine
Power Up Your Body's Enzymes
S-AdenosylMethionine (SAMe) occurs naturally in our cells and has been intensively researched. This small molecule has a huge energy charge that powers over 200 enzymes necessary for healthy cell growth, maturation, and specialization. In the brain, SAMe is required for nerve cells to make energy, maintain connectivity, and generate mood-related neurotransmitters. Data from numerous clinical trials indicate SAMe strongly promotes positive mood.
Premier Source of All-Important Methyl, and Sulfur
SAMe's ultra-energized methyl group drives enzyme transformations of DNA, amino acids, proteins, fatty acids, phospholipids, polyamines, and numerous other metabolic factors that make us human. SAMe also carries energized sulfur, a mineral essential for antioxidant defense, for many metabolic pathways, and for the structural integrity of collagen and other proteins.
Promotes Joint Comfort and Mobility
In controlled clinical trials, SAMe has consistently improved human joint health, including joint comfort and mobility. Freedom of movement promotes more positive mood, and taking SAMe promotes both. This product helps maintain the body's SAMe supplies, which are subject to depletion by pharmaceutical use, toxins, or metabolic decline associated with aging.
Supports Liver Health
The liver is the main organ that makes SAMe, to keep up with the body's high need for it. Dietary insufficiencies, medications and toxins can deplete the body's SAMe reserves and further challenge the liver's capacity to make enough SAMe. But also, SAMe metabolism is tightly linked with antioxidant metabolism so that factors which drain our antioxidants also can "burn" our SAMe, and vice versa. Supplementing with SAMe Mood & Movement helps protect both liver and whole-body health.
No Artificial Coloring

No Artificial Flavoring

Egg Free

Yeast Free

Dairy Free

Gluten Free

Sugar Free

Corn Free

Soy Free
Supplement Facts
Serving Size 1 Tablet
Servings Per Container 30
Amount Per Serving
% DV
S-Adenosyl-L-Methionine (SAMe)
(as 800 mg of S-adenosyl-l-methionine tosylate disulfate p-toluensulfonate)
400 mg
*
Other Ingredients: Microcrystalline cellulose, silicon dioxide, glycerol, arginine, magnesium hydroxide, magnesium silicate, magnesium stearate, calcium oxide, shellac, stearic acid, alginate sodium salt.

Free from milk/dairy, gluten, wheat, yeast, soy, eggs, corn, sugars, or artificial colors or flavoring. SUITABLE FOR VEGANS.

CAUTION: Individuals taking antidepressant medication should consult with their prescribing physician before taking this product. If you have bipolar disease ("manic depression") or Parkinson's disease do not take this product. IF pregnant or lactating, consult your physician before using this product.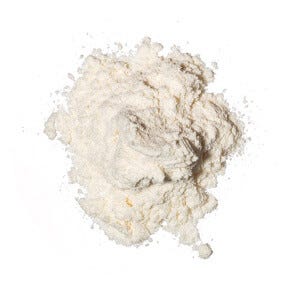 SAMe
400 mg
This small molecule has a huge energy charge that powers over 200 enzymes necessary for healthy cell growth, maturation, and specialization. SAMe (S-AdenosylMethionine) has been shown to support mood, cognition, the joints, the liver, the gastrointestinal system, and the brain. SAMe is fundamental to the body's renewal, repair and overall well-being.
Compare with Similar Products
Compare with Similar Products
| | | | |
| --- | --- | --- | --- |
| | SAMe Mood and Movement 400 | Serotonin Mood Support | Vitamin D3 5000 |
| Customer Rating | | | |
| Price | $59.95 | $49.95 | $24.95 |
| Supplement form | Tablets | Capsules | Softgels |
| Health Benefits | Joints Mood Energy | Calm Mood Appetite | Mood Circulation Aging Success |
| Ingredients | SAMe | Vitamin B6 Folate Vitamin B12 Satiereal Saffron Extract 5-Hydroxytryptophan | Vitamin D3 |
Frequently Asked Questions
How do I know if I need this supplement?
If you feel short on energy, or that your body isn't working the way you'd like it to, or less than fully positive about life, SAMe is worth a try. Some people report major benefits within a week.
What's the best way to take this supplement?
It's very important to take this supplement a couple hours away from food, and to avoid chewing or crushing the tablet because that would break the enteric coating which protects the SAMe molecules against destruction by stomach acid.
How much should I take for best results?
Start with 1 tablet once or twice daily between meals, then after a week, the daily dosage can be increased to a maximum 4 tablets, as recommended by a nutritionally informed physician.
Can vegetarians take this product?
Yes, it is suitable for vegetarians and vegans.
Are there people who should not take this product?
It is not recommended for bipolar individuals, because it can increase mania. It also is not recommended for people with Parkinson's. Women who are pregnant or lactating should discuss this option with a nutritionally informed physician prior to using it.