Feeling overwhelmed with stress each day? Stress can do more harm than good for our bodies. Everyday Stress Relief replenishes our body's levels of nutrients that can be depleted during times of excessive stress.
Free shipping on all subscriptions & US orders over $75*
Contactless delivery | 100% money back guarantee
Shipping Update: Click Here
Calm
Promotes a tranquil mind and body
Focus
Promotes concentration and attention
Hormonal Balance
Supports healthy adrenal and cortisol levels
So Long, Stress!
To stay healthy in today's fast-paced world, you need to be more resilient to stress. Everyday Stress Relief replenishes your body's levels of nutrients that can be depleted during times of excessive stress.
Multiple Mechanism Support
Everyday Stress Relief includes well-studied herbs and nutrients that help support your body's response to stress on multiple levels. It includes Magnesium, a remarkable mineral for stress support, Holy Basil, L-Theanine from green tea for mental focus, and a clinically tested proprietary blend of two plant extracts called Relora®.
Non-Drowsy Nutrients
Many relaxation supplements can make you sleepy, but not Everyday Stress Relief. It's completely safe, non-sedating and non-habit forming.
Taken as directed, Everyday Stress Relief helps to:
Promote calmness without feeling drowsy
Maintain a positive mood with sharper mental focus
Manage healthy stress hormone levels
Support your brain and adrenals in dealing with stress
Enhance your energy, endurance and vigor
No Artificial Coloring

No Artificial Flavoring

Egg Free

Yeast Free

Dairy Free

Gluten Free

Sugar Free

Corn Free

Soy Free

Vegan
Supplement Facts
Serving Size 4 Capsules
Servings Per Container 30
Amount Per Serving
% DV
Magnesium (as glycinate and malate)
30 mg
7%
Relora® Powder (Magnolia officinalis
and Phellodendron amurense, bark)
(min. 1.5% honokiol, 0.1% berberine)
750 mg
†
Holy Basil Extract (Ocimum sanctum, leaf)
(2% ursolic acid)
600 mg
†
Taurine
750 mg
†
L-Theanine
200 mg
†
Other Ingredients: Vegetable cellulose (vegetarian capsule), microcrystalline cellulose, magnesium stearate, silicon dioxide.

Free from milk/dairy, gluten, wheat, yeast, eggs, corn, artificial colors or preservatives.
Magnesium
30 mg
Magnesium is an essential mineral for all the cells of the body and is fundamentally important for the electrical activity of the brain's nerve cells and for the healthy functioning of their trillions of information connections (synapses). Known as "the relaxation mineral," magnesium plays an important role in hydration, muscle relaxation, energy production, regulation of adrenaline and overall sleep quality. Magnesium promotes a calm, balanced and mentally focused demeanor.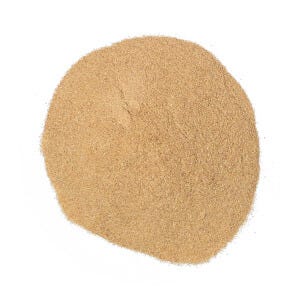 Relora® Powder
750 mg
In a double-blind clinical trial, this patented blend of Magnolia officinalis and Phellodendron amurense extracts reduced occasional feelings of apprehension, nervousness and worry. Relora® can help enhance healthy management of the stress hormone cortisol, while easing tension, anger, fatigue, negative mood, and confusion.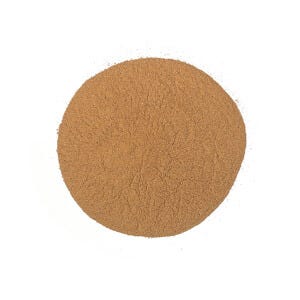 Holy Basil Extract
600 mg
Holy Basil is an Eastern herb, revered for over 3,000 years in Ayurveda medicine as "The Queen of Herbs." In clinical trials, holy basil improved adaptation to problems associated with stress, including: occasional anxiety, forgetfulness, lowered attention, frequent feelings of exhaustion, and sleep problems.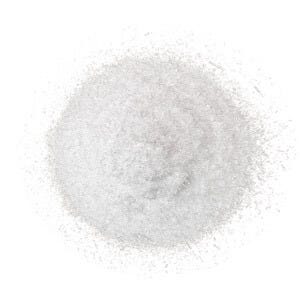 Taurine
750 mg
This vitamin-like amino acid is concentrated in electrically active tissues such as the heart, retina of the eye, and brain. Taurine is important for energy generation and is a protective nutrient for all the tissues including the adrenal glands, which are crucial for coping with stress. It also helps protect against calcium overload that can kill brain cells.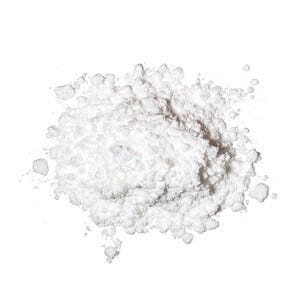 L-Theanine
200 mg
Extensive clinical research links this amino acid with the health benefits of green tea. It enhances relaxing alpha brain wave activity, reduces tension, and fosters a restful state without diminishing daytime alertness. It also promotes healthy blood pressure stability against the over-excitability associated with stress.
Compare with Similar Products
Compare with Similar Products
| | | | |
| --- | --- | --- | --- |
| | Everyday Stress Relief | NeuroLink | GABA Calming Support |
| Customer Rating | | | |
| Price | $49.95 | $39.95 | $39.95 |
| Supplement form | Capsules | Capsules | Capsules |
| Health Benefits | Calm Focus Hormonal Balance | Mood Calm Focus | Relaxation Calm Stress Support |
| Ingredients | Magnesium Relora® Powder Holy Basil Extract Taurine L-Theanine | Vitamin B6 L-Tyrosine GABA L-Glutamine L-Taurine 5-Hydroxytryptophan | Vitamin B6 Magnesium GABA Lemon Balm Extract L-Theanine |
Frequently Asked Questions
How do I take Everyday Stress Relief?
Take 4 capsules daily after food, or as recommended by a nutritionally informed physician.
Can you take Everyday Stress Relief along with Brain and Body Power or Brain and Body Power Max?
Yes. These supplements are designed to complement each others' effects.
Does Everyday Stress Relief make you groggy?
No, that's the beauty of this supplement! While the formula supports calm, it will not make you sleepy or sluggish.
Can I take Everyday Stress Relief before bed?
Yes. You may find it most valuable during your stressful daytime activities. It is fully compatible with the formula from Dr. Amen called Restful Sleep.