8 Health & Wellness Brands That Give Back in a Big Way
Many Americans have felt a pinch in their wallets and pocketbooks during this unique chapter of our nation's history. With widespread joblessness, food and supply shortages, and price increases, many are struggling to pay bills and put food on the table.
In response to the challenging times we live in, many companies have stepped up to assist those in need. These companies are actively combating hunger, homelessness, and unemployment by donating a portion of their proceeds to charitable causes. Purchasing products from these brands may provide a sense of satisfaction since you'll have a part in giving back to those who are less fortunate.
So, if you're in the market for clothing, jewelry, beauty products, or healthy food and coffee, you might consider purchasing items from these charity-minded companies and support brands that give back.
8 Health and Wellness Brands That Give Back
Thrive Market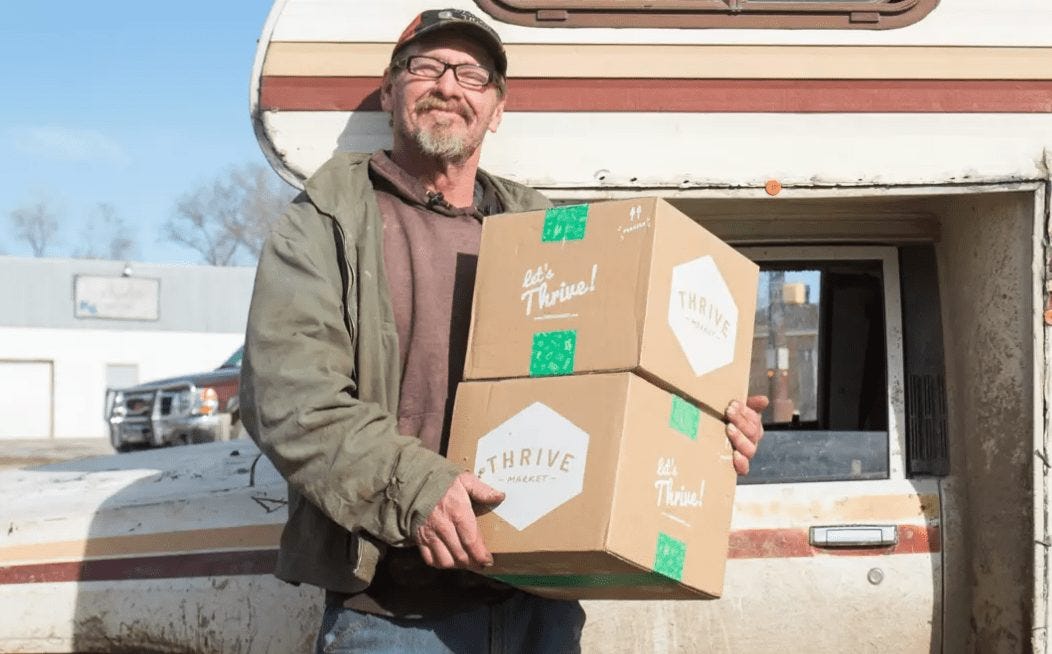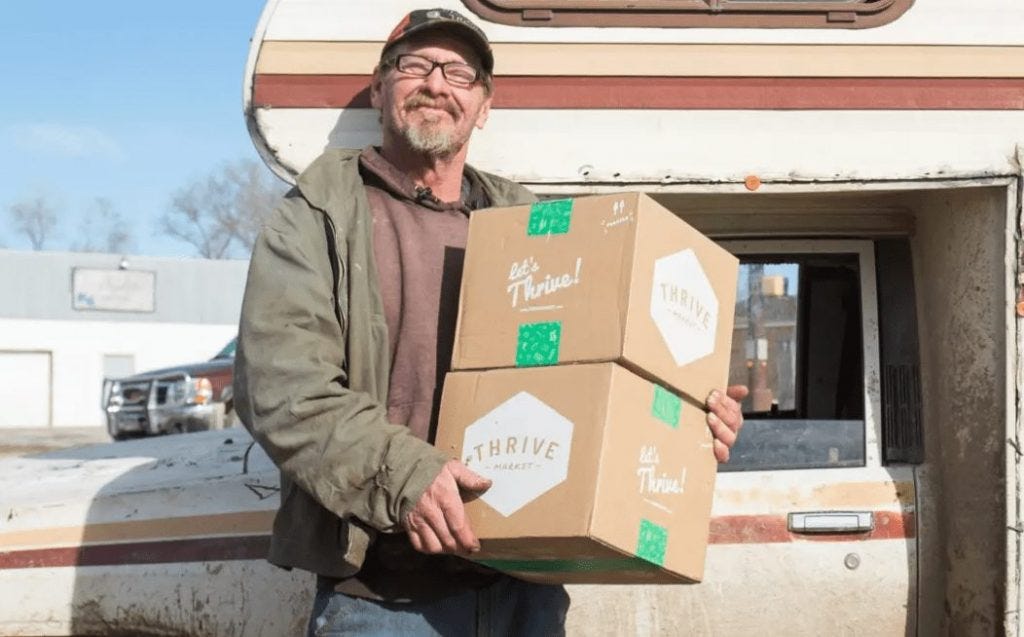 Thrive Market provides organic, non-GMO, deeply discounted groceries that arrive right at your doorstep. Thrive Market offers over 6,000 food, home, and beauty products at 25-50% off the retail price.
When you purchase a membership, Thrive Market donates a membership to a low-income family. Stocking up on healthy products while helping those in need is a win-win.
Grateful Earth
Speaking of win-win, here's something that will excite many people…brain-healthy coffee! Grateful Earth coffee has many powerful ingredients (like cinnamon, turmeric, black pepper, and L-theanine) to help keep your mind sharp and energized, as well as immune-boosting mushrooms (lion's mane and chaga). And, as if that wasn't enough, this gourmet Robusta and Arabica coffee comes with the perfect amount of non-dairy, non-GMO coconut creamer already mixed in.
Aside from providing healthy, great-tasting coffee, Grateful Earth has a heart for the homeless. For every coffee bag it sells, Grateful Earth donates one meal to a homeless person. The company's goal is to serve 25,000 meals this year.
Cotopaxi
If you're looking to add some color to your travel gear, outerwear, and accessories, look no further than Cotopaxi. From T-shirts and hoodies to backpacks and sleeping bags, Cotopaxi offers quality products that are also appealing to the eye.
As a certified B Corporation, Cotopaxi puts 1% of its revenue toward community development and poverty reduction. With a strong conviction for improving the human condition, the company has awarded 42 grants in 6 countries.
Toms
This well-known brand has been making fun and functional shoes since 2006. Toms also makes sunglasses and other accessories.
Founder, Blake Mycoskie, developed the one for one business model that many companies have adopted. The simple idea of giving away a pair of shoes to a child in need for every pair purchased has become a global movement. At present, the company has given away over 86 million pairs of shoes in over 70 countries.
Daily Harvest
Daily Harvest delivers chef-crafted meals straight to your door. From smoothies and bowls (harvest, oat, or chia) to soups and flatbreads, they offer a variety of healthy meal or snack options guaranteed to please even the pickiest palate.
Daily Harvest has donated thousands of smoothies and bowls to healthcare professionals since the coronavirus crisis began. Recently, the brand partnered with actor Neil Patrick Harris to host an event that gave away flatbreads to all the winners. The company has also donated 400,000 meals to the New York-based charity, City Harvest.
Warby Parker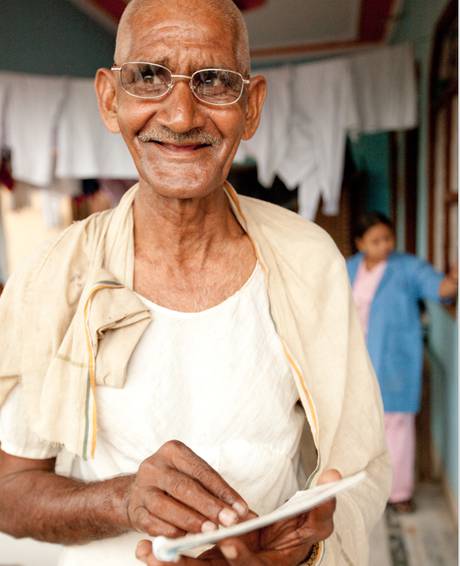 Warby Parker makes stylish and comfortable eyeglasses and sunglasses that you can try-on and purchase right from your home. They also offer blue light reducing lenses to help protect your eyes from harmful high-energy wavelengths. This can be a big benefit if you frequently develop eyestrain from staring at screens.
The company also has a one for one program. For every pair of glasses sold, the company gives a pair of glasses to a vision-impaired individual. Giving through such nonprofit organizations as VisionSpring, Warby Parker has donated over 4 million pairs of glasses to people with vision problems.
Feed
Feed offers signature totes, pouches, crossbody bags, and travel bags. They also feature unique jewelry and artisan-made bags and accessories.
Living up to its name, Feed is a company that gives back by subsidizing food for school children. At the time of this writing, the company has provided over 111 million meals to children in 63 countries. A unique aspect of the Feed website is that it calculates how many meals your purchase will provide.
The Giving Keys
If you're looking for a unique company that sells unique products and has found a unique way to give back, check out The Giving Keys. The company sells a line of jewelry (necklaces, bracelets, earrings, etc.) made of keys, which are stamped with inspiring words like "Brave" or "Hope." The idea is to pay it forward to someone else who needs those encouraging words.
As if that wasn't enough of a gift to people, the company also has made an indelible impact on the homeless community. Unlike some companies that give to other local charities to provide food and shelter for the homeless, The Giving Keys offers jobs to many homeless individuals. To date, the company has created over 130 jobs for those transitioning out of homelessness.
Considering the recent global health event, these brands are leading the way in giving back to people who desperately need their help. Whether new or old, small or large, these health and wellness brands that give back have inspired us with their generosity.
At BrainMD, we're dedicated to providing the highest purity nutrients and herbals to improve your physical health and overall well-being. For more information about our full list of brain healthy supplements, please visit us at BrainMD.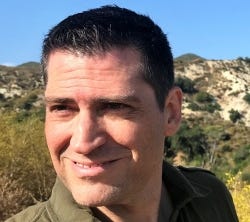 Latest posts by Keith Rowe
(see all)