The BrainMD Difference: Natural, High-quality Supplements
The Best, Natural Supplements for a Brain-healthy Life
Why Supplement?
In a society where eating fast or processed food, consuming massive amounts of sugar, skimping on sleep, drinking too much caffeine and/or alcohol and not enough water, and consistently passing up on exercise has become the norm, supplements aren't just a good idea, they're critical to supporting and optimizing your health.
There are many reasons why taking dietary supplements should be a part of everyone's daily health routine, including:
Our life processes require vitamins, essential minerals, and conditionally-essential nutrients. Deficiencies can lead to illness and death.
Practically everyone has genetic mutations or polymorphisms, which increases their need for specific nutrients.
Stress (emotional, chemical, physical, infectious), alcohol, smoking, and many medications deplete nutrients from the body.
Traditional medicinal plants, when standardized and tested, invariably have superior benefit-risk profiles compared to medications.
Dietary supplements based in science can equal or surpass pharmaceuticals. They also help pharmaceuticals work better.
One of the best explanations for the importance of taking supplements daily comes from Dr. Mark Hyman, who says:
"If people eat wild, fresh, organic, local, non-genetically modified food grown in virgin mineral- and nutrient-rich soils that has not been transported across vast distances and stored for months before being eaten…and work and live outside, breathe only fresh unpolluted air, drink only pure, clean water, sleep nine hours a night, move their bodies every day, and are free from chronic stressors and exposure to environmental toxins, then it is possible that they might not need supplements."
The Nutrition Gap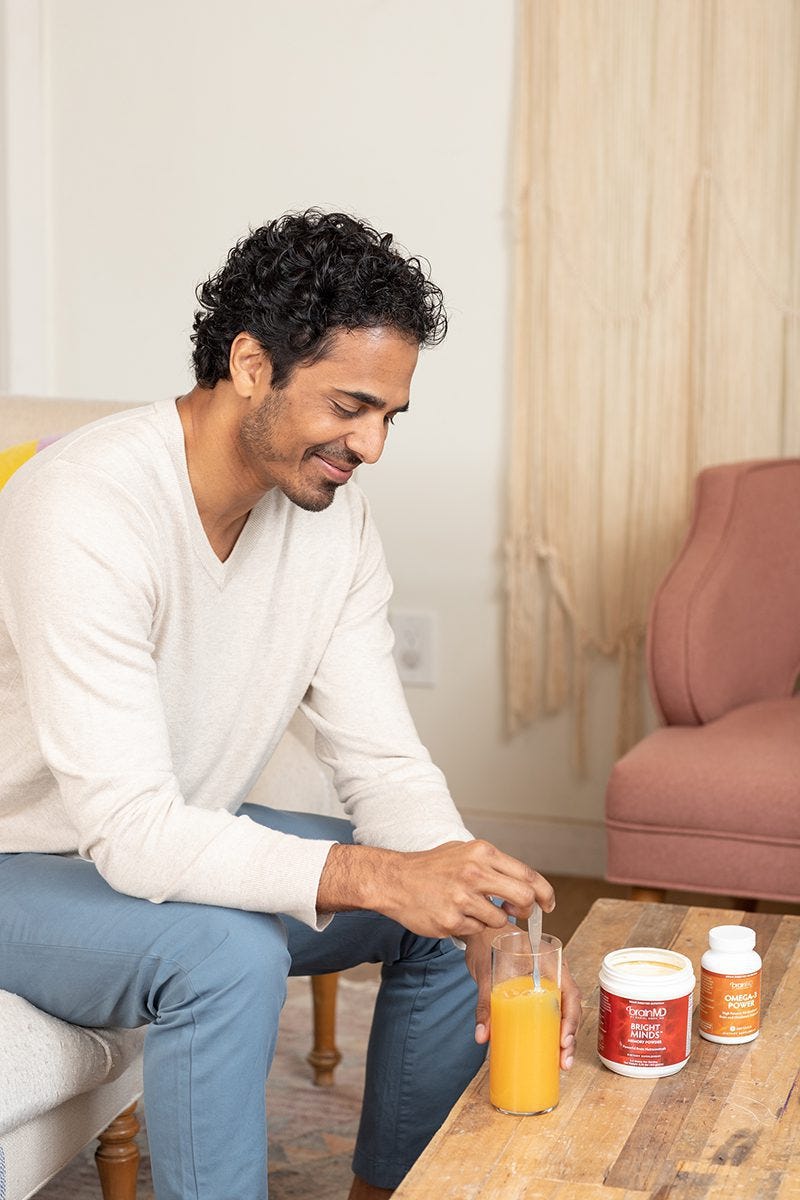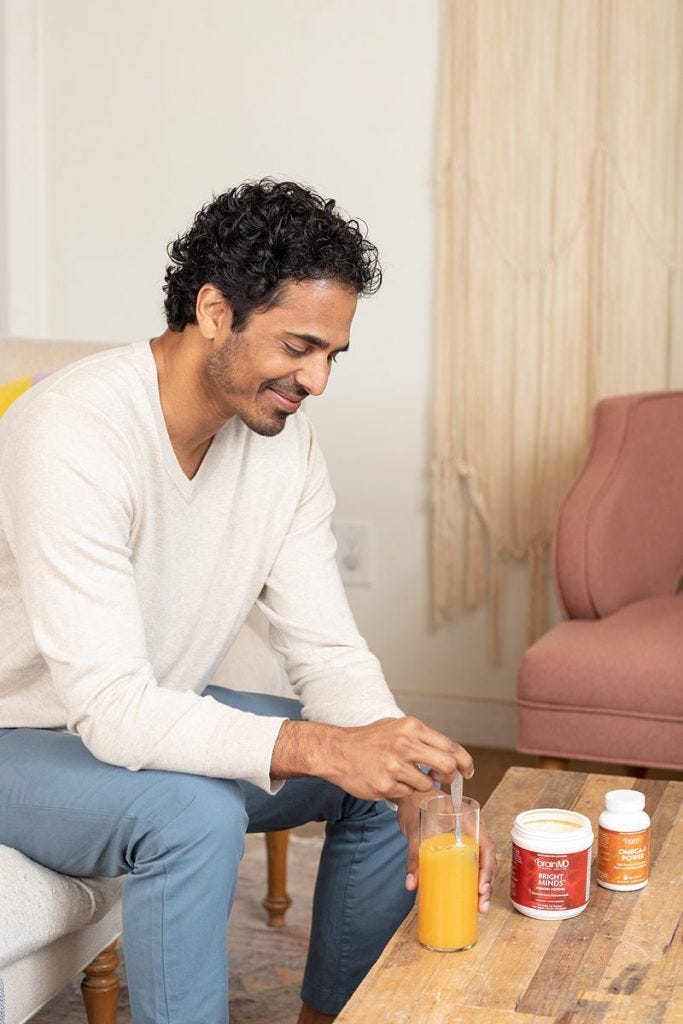 Numerous large population surveys have consistently documented that the foods currently available in the Standard American Diet (SAD) aren't providing enough of the nutrients the brain and body need. Even if you try to maintain a healthy diet, many foods are so low in nutrients that there will always be a gap in nutrition. That's where dietary supplements come in – they help fill the gaps in your diet with the nutrients you're missing by only eating foods.
However, supplements are NOT a cure-all. They can't replace good habits such as a healthy diet, regular exercise, quality sleep, and stress management.
But supplements CAN make solid contributions to a healthy lifestyle by giving your body added protection from the everyday assaults of the environmental, biological and chemical toxins that surround you, such as air pollution, pesticides, and the thousands of chemicals that generate dangerous free radical molecules. Supplements also can help bolster inflammatory response, protect your DNA, assist with healthy gene regulation, boost your immune system, improve your mood, and promote overall brain health.
The Supplement Trap
When you walk into a vitamin store or the health section of a supermarket, what do you see? Hundreds of vitamins and dietary supplements with different ingredients, amounts and sourcing…not to mention bottles in a variety of shapes, sizes, and colors.
What's the one thing they all have in common? They all claim to be the best.
Of course, you realize they can't all live up to their promise. But how can you find a quality dietary supplement amid the sea of inferior products?
As you search for effective, high-purity supplements there are many pitfalls to avoid and many elements to consider:
10 Things to Keep in Mind When Purchasing Supplements
 1. Absorption
The digestive system must extract the vitamins and nutrients you need from food and supplements, but the body's absorption of vitamins can be affected by several factors, including competition of digestion and the addition of other supplements. For example, sugar interferes with the absorption of vitamin C. Many supplement ingredients (such as magnesium oxide) are known to be poorly absorbed yet are used simply because they're cheaper or take up less space in a tablet or capsule.
 2. Additives
Many supplements have fillers, which reduce their effectiveness and may even be harmful to your health. Some companies add agents to their supplements simply for cosmetic reasons, e.g., titanium dioxide for whiteness. Others include artificial dyes, some of which are linked to cancer. Some supplements, particularly those marketed to children, have substantial amounts of sugar added – take a look at the label for a gummy product. Many products that contain minerals have revealed lead contamination when tested.
 3. Fad Supplements
Perhaps you've seen fad supplements being sold on TV. Many of those products claim to have the backing of clinical trials, though often no such trials have been published in scientific journals. The makers of fad supplements can even stoop to adding drugs (pharmaceuticals) into their products labeled as dietary supplements, even though this is expressly prohibited by the U.S. Food and Drug Administration (FDA) and can cause serious harm. If the supplement maker can't show you controlled clinical trials published in peer-reviewed journals, proceed with great caution.
 4. Formulation
Just because a product has a certain ingredient in it doesn't mean there's enough of that ingredient in each dose proven (in clinical studies) to benefit people. A dirty little secret of the dietary supplement industry is that many products have less-than-proven amounts of ingredients – especially when those ingredients are expensive – to make it seem like the consumer is getting more for their money than with a competing product. Some in the industry call this "dusting" with "Fairy Dust." Effective dietary supplements provide safe and clinically proven ingredients in doses that have reasonable probability of creating benefits for those who take them.
 5. Labels & Claims
Before you buy a supplement read the label, especially the Supplement Facts box which, by law, must list the active ingredients. Carefully read the directions for use and any cautions or warnings that follow them. Read the packaging and any claims for efficacy and/or safety that are on the label. The FDA prohibits supplement makers from claiming that their products "treat," "diagnose," "prevent," or "cure" diseases, so carefully read the label to make sure it isn't making any extravagant claims.
 6. Manufacturing
GMPs (Good Manufacturing Practices) are the legal requirements for the minimal manufacturing system to ensure a dietary supplement product has the correct ingredient identity, strength, purity, safety, and process documentation that matches the content of its label. The cGMP (current GMP) regulations were developed by the FDA to ensure that dietary supplements are safe to take, by being manufactured to the highest quality possible from the available technology. If the product you're considering wasn't manufactured in a GMP certified facility, leave it on the shelf.
 7. Marketing
Outlandish claims in marketing materials can be an indication that the company is over-promising in order to boost sales. Look for realistic statements about a product for "supporting," "promoting" or "enhancing" specific structures or functions. Everyone's body works differently, so supplements are rarely one-size-fits-all. Be sure the supplement's ingredients have been put through controlled human clinical trials, which are the highest level of proof that they possibly could work for you.
 8. Quantity
Not all supplements are created equal. The number of ingredients in dietary supplements widely vary, which is especially true of multiple vitamins. Some leading supplement companies take a minimalist approach, claiming that less is more. At BrainMD, we believe that more is more. We include all the vitamins and essential minerals that can be safely combined into one product.
 9. Reviews
Online reviews can be beneficial when they're presented in an honest manner. Unfortunately, some websites, including well-regarded ones, pay people to create positive reviews. It can be a good sign to see some average or negative reviews since one supplement won't have the same effect for every person. However, be cautious when a large number of reviews simply repeat the same claims for the product.
10. Testing
Testing is most effectively done on the raw material ingredients before they enter the chain of production. But in-process testing is also necessary, and the finished product must also be tested to ensure the integrity of the entire manufacturing process. Many companies cut corners, so make sure your supplement has gone through identity and potency verification, heavy metal testing, and microbial testing.
So, how can you really know if you're getting a high-quality supplement or just cheap ingredients in a fancy bottle?


The BrainMD Difference
Our Why
At BrainMD, we passionately believe that a better brain leads to a better life. We realize the last thing the world needs is another line of poorly-made supplements. From the moment we started operations in 2009, we've committed ourselves to provide ultra-pure, clinical-grade, ethically sourced dietary supplements that can supply you with the nutrients you need to lead a brain-healthy life.
We subscribe to a whole-person approach to physical and mental wellness. We've dedicated ourselves to helping people feel better by creating the highest quality dietary supplements and nutritional products on the market. The integrity of our work and our devotion to helping people inspires our commitment to excellence.
Solid Foundation
One of the distinguishing factors of BrainMD is that we're backed by the combined knowledge, clinical experience, and guidance of an MD and a Ph.D.
Our Founder: Daniel G. Amen, MD
Dr. Amen is a double board-certified psychiatrist, clinical neuroscientist, brain-imaging specialist, and multiple New York Times, bestselling author. He is the visionary behind Amen Clinics, Amen University, and the numerous products and services offered by BrainMD.
Our Chief Science Officer: Parris M. Kidd, PhD
Dr. Kidd earned his Ph.D. at the University of California at Berkeley and has been active in integrative medicine for over 35 years. He has pioneered awareness of antioxidants, phosphatidylserine (PS), omega-3 EPA and DHA, and numerous other ingredients.
Dr. Amen and Dr. Kidd frequently interact with physicians, scientists, clinic leaders, patients, customers, and influencers to continually improve our products and services.
Backed by Science
Would it surprise you to know that many of the supplements in the marketplace today have little or no backing from human clinical studies? The BrainMD research team incorporates the latest scientific findings into creating a wide array of specialized formulas that promote optimal brain function.
We want you to be fully informed regarding our products. That's why we're committed to providing you with educational resources on the clinical research behind our products, and the science that supports our choice of ingredients that comprise our superior grade nutritional formulas. Our ingredient selection process is based on clinical trials and other studies published in peer-reviewed scientific journals and our supplements are formulated to exacting standards.
Brain Directed
We recognize that the health of your brain is central to your overall success. Feeding your brain properly is essential for optimal fitness and can be the first line of defense in preserving your mental and physical well-being.
With the use of brain SPECT imaging, Dr. Amen discovered that some prescription medications can damage the brain. He sought out non-toxic solutions for his patients and developed dietary supplement formulas targeted to memory, mood, focus, and other specific brain functions. Those early formulas were so effective, they eventually led to the creation of the first supplement company solely dedicated to brain health, BrainMD.
Rigorously Tested
Our products are developed to promote brain-healthy living, and their ingredients, combinations, and dosages are solidly grounded in human brain research. During the product development process, our team may be required to review hundreds of studies to make sure we're aware of all the research relevant to the product. We work to ensure that the specific ingredients (and the levels of each ingredient) in our products are safe, effective, and well-tolerated.
We have stringent standards for selecting the raw materials for our products and work hard to verify that our ingredients are free of heavy metals, pesticides, herbicides, solvents, bacteria, mold, glutens, sugar, egg, dairy, corn, and any other unnecessary additives. Our ingredients undergo extensive testing to establish their identity, purity, potency, and freedom from contamination.
We partner with the highest-quality manufacturers, which conform to the cGMP as required by the FDA. We use independent labs to further verify the manufacturer's quality test results. With BrainMD products, you always get the nutrients promised on the label.
Array of Products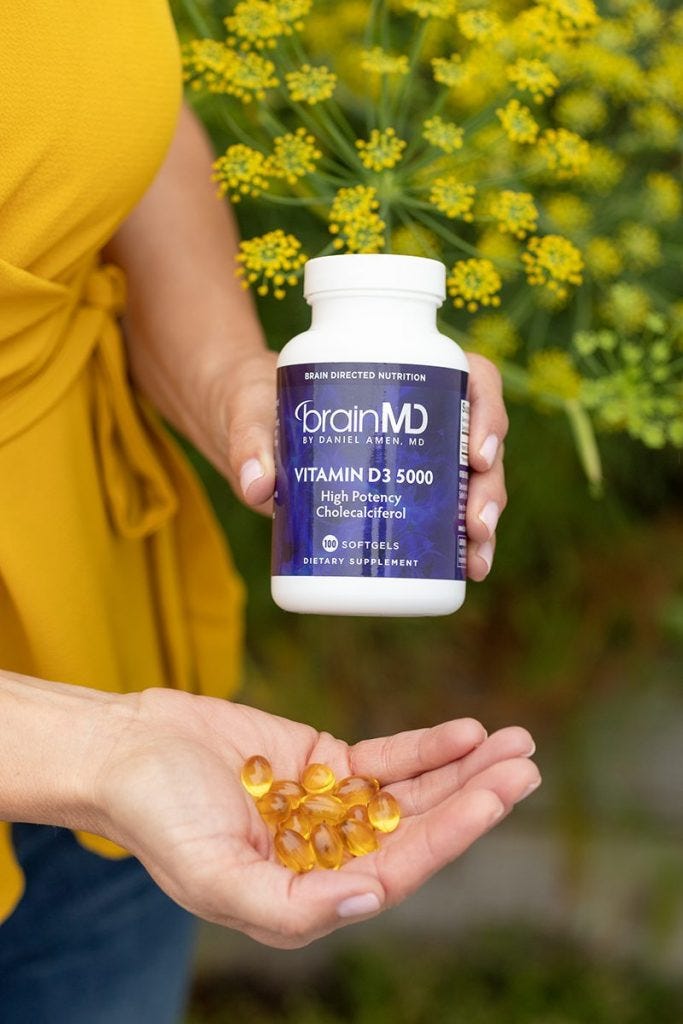 BrainMD has developed several products that are essential for everyone's nutritional needs: our premium multivitamin, NeuroVite Plus, ultra-concentrated EPA and DHA fish oil, Omega-3 Power, and high-purity Vitamin D3 5000. Our line of 30 supplement products was designed to support a wide range of individual needs, including:
Everyday Essentials (Brain & Body Power, Brain & Body Power Max)
Focus & Attention (Focus & Energy, Attention Support)
Mood & Anxiousness (Serotonin Mood Support, SAMe)
Food & Drink (Brain Boost On The Go)
Protein (OMNI Protein – Vanilla and Chocolate)
Kids & Prenatal (Smart Prenatal, Kids' NeuroVite, Coromega Omega-3 Squeeze)
Memory (Bright Minds Memory Powder, Brain & Memory Power Boost, NeuroPS)
Stress & Relaxation (GABA Calming Support, Everyday Stress Relief)
Sleep (Magnesium Chewables, Restful Sleep)
Probiotics (ProBrainBiotics)
This extraordinary group of products is the only line of dietary supplements available today that are specifically developed to address the full spectrum of brain health concerns.
Note: it's important to discuss supplements with your healthcare practitioner. If your doctor isn't knowledgeable about nutraceuticals (which is common), consult with a naturopathic or integrative medicine physician before starting any supplement regimen.
For more information about our full catalog of brain healthy supplements, please visit the online store at BrainMD.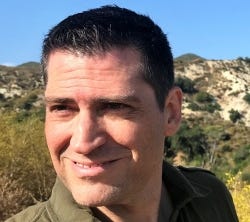 Latest posts by Keith Rowe
(see all)