Our goal is to educate consumers on basic brain care, so they can make smart decisions when it comes to how they treat their bodies. We know that brain health is central to all health, wellness and success. Our mission is to share this with the world, starting with you!
Our celebrated supplement line focuses on increasing brain health to better the mind and body. We enhance daily life through natural, ethically sourced ingredients that are either the same chemical compound that your body makes or the most bioavailable form of the vitamin or mineral. Most of our formulas are combinations, because just like people, vitamins and minerals work better together.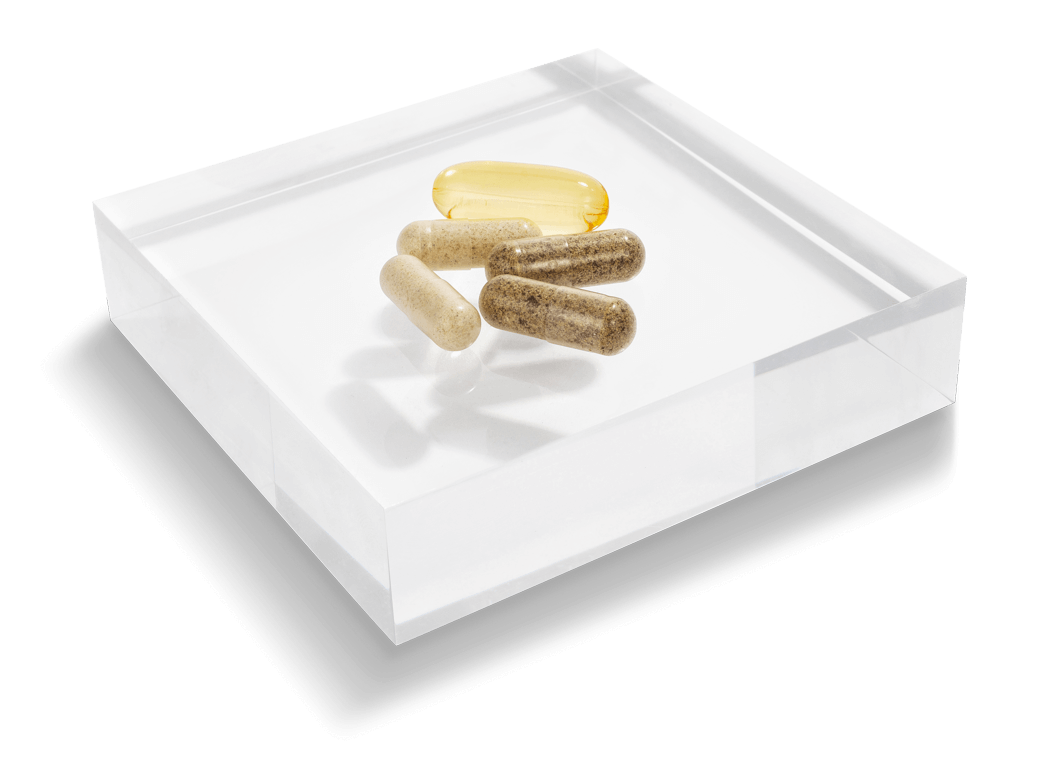 A 360 approach to optimal brain and physical wellness and purposeful living
Founded and formulated by the best doctors
Clinical-grade and free of toxins that others may not address
We are science-driven and human-centered; it only works if we do too
DON'T BE TEMPTED BY TRENDS.
Launched in 2009, BrainMD is founded and run by a doctor with a mission to help the world feel better, brain first. Daniel G. Amen, MD is a renown psychiatrist, clinical neuroscientist, New York Times bestselling author, and to his patients, he is the man who has helped hundreds of thousands of people feel healthier, clearer and more alive with a 360-approach to brain health.
He and his clinical research team are backed by decades of experience and incorporate the latest science and medical data into every brainMD product, from cutting-edge brain-directed supplements to online courses that help illuminate the real-life actions that you can take for a better brain and better life.
The Doctors Behind BrainMD
Founder and CEO of Amen Clinics and BrainMD
Daniel G. Amen, MD is a child and adult psychiatrist, clinical neuroscientist, brain-imaging specialist, distinguished fellow of the American Psychiatric Association, multi-time New York Times bestselling author, and named by Sharecare as the web's #1 most influential mental health expert and advocate. Discover Magazine listed his research on SPECT as one of the top 100 stories in science for 2015, at #19.
Dr. Amen has founded 8 Amen Clinics across the country that see over 7,000 patient visits each month and continue to grow. His breakthrough public television programs on various brain and mental health issues have aired more than 160,000 times and have been watched by millions of people. As a pioneer in brain SPECT imaging, he introduced a whole new way of looking at the brain.
Chief Science Officer and Director of Quality Control
Parris M. Kidd, PhD is a leading expert in dietary supplements and our Chief Science Officer, maintaining tip-top quality control procedures, researching ingredients and educating our staff and customers.
For over 30 years, he has specialized in brain-focused nutrients and is well known for being the main scientific resource for introducing and establishing Phosphatidylserine—a star nutrient now known for its powerful effect on memory improvement—in the United States, Canada, Europe, Asia, Australia and elsewhere. Outside of supplements, Dr. Kidd has been influential to integrative medicine, co-authoring the 500-page textbook, Antioxidant Adaptation—Its Role in Free Radical Pathology with Dr. Stephen Levine, and advocating for HIV/AIDS education in the late 80s with the pioneering book Living with the AIDS Virus—A Strategy for Long-Term Survival, co-authored with Dr. Wolfgang Huber.
Medical Director and Psychiatrist at Amen Clinics
Dr. Robert Johnson is board-certified in Psychiatry and Addiction Medicine and has been the Medical Director for Amen Clinics since May 2013. He ensures our doctors have the supplement line that has the dosing, purity, and bioavailability to achieve maximize clinical benefit, given our value of treating patients as naturally as possible, whenever possible.
His previous roles include Medical Director of Sierra Tucson for 5 years, Senior Medical Director of College Hospital for 10 years, Vice President for Medical Affairs of College Health IPA, and Behavioral Health consultant for public and private mental health organizations. He's also a Certified Executive Coach and has worked with leaders in companies such as Rockwell International, Sony, Disney, NBC, and the US Olympic Committee, as well as with members of the clergy and their leadership teams.