Healthy Gut – Better Brain! Did you know that your gut bacteria can positively influence your brain health? ProBrainBiotics supports this important gut/brain connection.
Free shipping on all subscriptions & US orders over $75*
Contactless delivery | 100% money back guarantee
Shipping Update: Click Here
Digestion
Promotes health digestion
Mood
Promotes positive mood and emotional balance
Stress Support
Supports a healthy response to everyday stress
Probiotics For Your Brain & Gut.
Did you know that your intestines hold trillions of bacterial cells that contribute to your health on an everyday basis? Our gastrointestinal (GI) tract or "gut" houses a diverse population of "friendly" bacteria (technically "the gut microbiome") that are symbiotic with us—they support our health and well-being as we give them food and shelter.
The two probiotics in ProBrainBiotics have been put through two double-blind, placebo-controlled clinical trials and were found to benefit healthy digestion, mood, and coping with occasional anxiety related to stress.
First Clinical Trial with Pro-Brain Probiotics
In a 2008 double-blind, placebo-controlled clinical trial with healthy volunteers, gastrointestinal discomforts thought to be related to occasional stress were noticeably improved by a combination of Lactobacillus helveticus Strain R0052 and Bifidobacterium longum Strain R0175 taken daily for three weeks. The probiotic combination used in this trial is identical to the ProBrainBiotics formula, and used at the same potency (3 billion CFU or colony forming units).
Second Clinical Trial Finds Brain Benefits
Another double-blind, placebo-controlled clinical trial with this very same combination of probiotic strains, at the very same dosage, was published in 2011. Taken for 30 days, it was found to measurably promote healthy mood and to assist in coping with occasional anxiety likely related to occasional stress. These improvements were statistically significant when compared to the placebo group. This probiotic combination is unique for its benefits to mood as well as gastrointestinal comfort.
Clinical Trial References
Diop L, others. Nutrition Research 28:1 (2008).
Messaoudi M, others. British Journal of Nutrition 105:755 (2011); addendum in Messaoudi M, others. Gut Microbes 2:256 (2011)
No Artificial Coloring

No Artificial Flavoring

Egg Free

Yeast Free

Gluten Free

Sugar Free

Corn Free
Supplement Facts
Serving Size 1 Capsule
Servings Per Container 60
Amount Per Serving
% DV
Lactobacillus helveticus
Strain R0052
2.7 billion CFU1
†
Bifidobacterium longum
Strain R0175

0.3 billion CFU1
†
Other Ingredients: Hypromellose (vegetarian capsule), potato starch, magnesium stearate.

CONTAINS DAIRY (traces), SOY (traces), Free from gluten, wheat, yeast, eggs, corn, artificial colors or preservatives.

Refrigeration not required. Store in a cool, dry place, away from light. KEEP OUT OF REACH OF CHILDREN.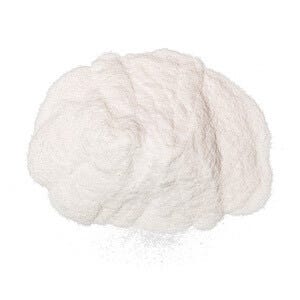 Lactobacillus helveticus Strain R0052
2.7 billion CFU
This powerful strain helps maintain intestinal structure and immune function. It also promotes the healthy makeup of the gut microbiome.
Bifidobacterium longum Strain R0175
0.3 billion CFU
Bifidobacteria help to digest complex carbohydrates and produce substantial amounts of short chain fatty acids that have a strong positive influence on the cells that line the intestine. This strain works well with Lactobacillus helveticus R0052 as a dietary supplement for overall intestinal health and for coping with occasional stress.
Compare with Similar Products
Compare with Similar Products
| | | | |
| --- | --- | --- | --- |
| | ProBrainBiotics | NeuroVite Plus Multivitamin | Tyrosine |
| Customer Rating | | | |
| Price | $44.95 | $49.95 | $19.95 |
| Supplement form | Capsules | Capsules | Capsules |
| Health Benefits | Digestion Mood Stress Support | Total Wellness Immunity Brain Health Digestion | Mood Clarity Stress Support |
| Ingredients | Lactobacillus helveticus Strain R0052 Bifidobacterium longum Strain R0175 | Vitamin A Vitamin C Vitamin D Vitamin E Vitamin K Thiamin Riboflavin Vitamin B3 View More Vitamin B6 Folate Vitamin B12 Biotin Pantothenic Acid Calcium Iodine Magnesium Zinc Selenium Manganese Chromium Molybdenum Vitamin E Choline Boron Silicon Lutein, carotenoid Zeaxanthin, carotenoid Hesperidin flavonoid complex Resveratrol Pterosilbene Organic Fruit & Vegetable Blend Proprietary Brain Boosting Blend Digestive Enzyme Blend | Tyrosine |
Frequently Asked Questions
How do I take ProBrainBiotics?
Take one or two capsules daily with a meal, or as recommended by a physician.