10 of the Best Ways to Manage the Holidays Without Overdoing It

Medically Reviewed by Dr. Nicole Avena
How do you feel about the holidays?
For many, the holiday season is the most wonderful time of the year. But for others, it's a stressful period that's become synonymous with exhaustion, overeating, accruing debt, and family drama.
The holidays tend to be filled with unrealistic expectations and unforeseen pressures that can cause mood and sleep issues. Unaddressed, these forces have the power to steal your joy, impair your health, and trigger unproductive behaviors that can ruin your holiday.
The good news is there are ways to reduce seasonal stress and remain sane during the holidays.
Here are some of the best ways to keep from overspending and overdoing it this holiday season…
10 Simple Ways to Manage the Holidays without Overdoing It
How to Keep from Overdoing It This Holiday Season
Feast Healthy
Many people experience weight gain during the holidays. Large portion sizes can contribute to waistline struggles. Eating foods saturated with fat and sugar also can help pack on the pounds.
When sitting down to a holiday feast, select foods that are high in protein, healthy fats, and fiber. Also, eating a healthy meal before arriving is one way to maintain a healthy diet at family gatherings and holiday parties.
Delegate While You Celebrate
You don't have to do everything yourself; you can tackle your to-do list with others. Spending time with friends and family while you share tasks – like preparing the holiday meal, shopping, cleaning, and decorating – can be an enjoyable time of bonding. Remember, you don't have to be the holiday hero.
Stay Well Rested
Many people sacrifice quality sleep to keep up with the increased demands of the hectic holiday season. Lack of sleep often leads to illness, which can make it that much harder to accomplish everything on your task list.
To ensure that you have the energy you need to get the most out of the holiday season, it's recommended that you get 7-9 hours of sleep each night. Getting quality sleep is a sure-fire way to reduce stress, feel more energized, and focus on the positive during the holidays.
Limit Alcohol
Alcohol can be a triple whammy: alcoholic drinks are often high in calories, bad for the health of your brain, and can decrease your resistance to temptations. You'll need all your willpower to resist the cheese dip and delicious desserts, so staying sober is the best policy during the holidays.
A good strategy is to be prepared with a healthy alternative before you're tempted to drink. If you're invited to a meal or party where you know alcohol will be served, consider bringing your own non-alcoholic beverage. This will help ensure that you don't drink, or drink too much, at the gathering.
Just Say No
The holidays can make people feel out of control and at the mercy of traditions or expectations. But you can take control of the holidays by refusing to let them control you. Say "no" to events and activities that aren't making you happy or are causing holiday stress.
How to Keep from Overspending This Holiday Season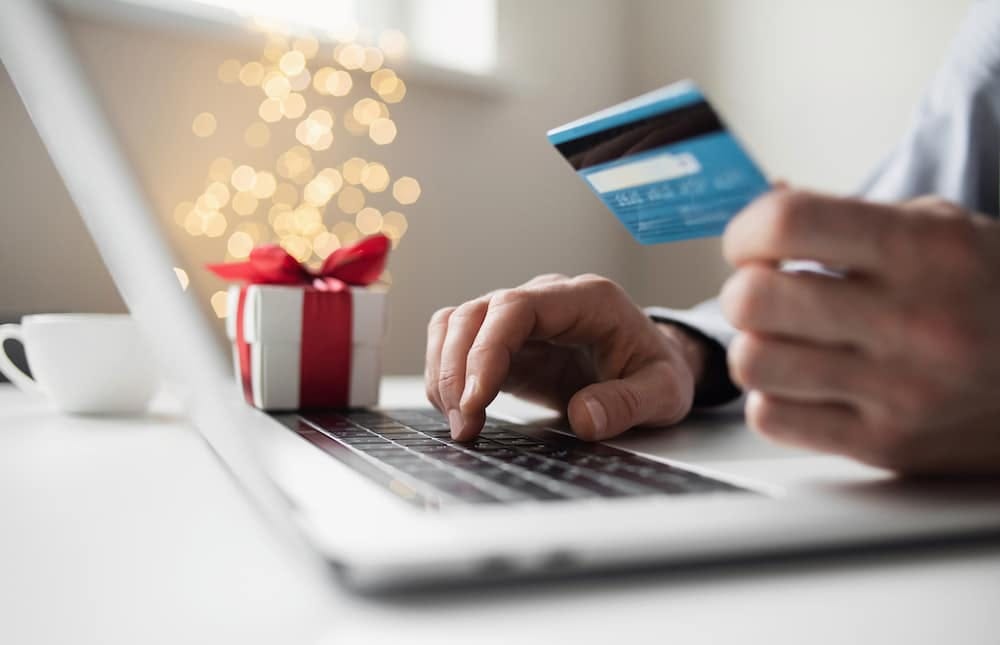 Know Your Spending Limit
Financial worries are one of the biggest causes of stress during the holiday season. Make a realistic budget to determine how much you can spend without jeopardizing your financial health. Then stick to it! Creating debt will only add to the stress you're already feeling.
Shop Year-Round
A great way to beat the year-end financial crunch is to purchase gifts throughout the year. Set a goal of buying all holiday gifts by Halloween or Thanksgiving. Be sure to periodically scan sales racks/tables at a variety of stores (or shop online discounts) to find the perfect gifts for everyone on your shopping list. If you see a great last-minute gift, it's okay to purchase it, but make sure you stay within your budget.
Holiday Savings Account
Perhaps you've used the envelope system, where you lay aside a certain amount of money for entertainment, a trip, a medical procedure, etc. Use the same idea for building a holiday gift fund and add to it as you can throughout the year. You can even take it to the next level by opening a bank account dedicated to saving money for holiday gifts.
Personalize Your Gifts
You can save money during the holidays by creating handmade cards for mailing or by designing holiday cards digitally that you can send via email. Also, you can make a homemade book of coupons (i.e., taking on someone else's chores, doing something nice for them, engaging in their favorite hobby, etc.) that a family member can redeem after the holiday. This can be a fun way to get the kids involved and is a great way to extend a gift long after the holiday.
Gift of Time
If you're able to travel to a relative's house this year, or even if you can only afford to visit a local friend or family member, make time to be with the ones you care about this holiday season. Spending time with those closest to you can allow you to catch up with them, which may lead to forging some happy memories. Sometimes showing up is the greatest gift of all; they may not remember the present you gave them, but they'll remember that you cared enough to visit them.
Stress-Free Holiday
While you may not be able to completely avoid stressful situations during the holidays, you can plan to respond to them in a healthy way.
Applying the above tips can keep you from overspending and overdoing it this year, so that everyone in your family can have a fun-filled, stress-free holiday.
The BrainMD Team wishes you and yours a safe, healthy, and happy Holiday Season!
At BrainMD, we're dedicated to providing the highest purity nutrients to improve your physical health and overall well-being. For more information about our full list of brain healthy supplements, please visit us at BrainMD.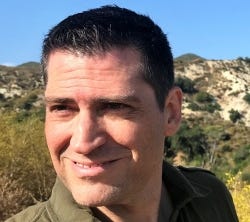 Latest posts by Keith Rowe
(see all)