What Are Some of the Best Money-saving Tips?

Medically Reviewed by Dr. Nicole Avena
With prices increasing for nearly everything, many people are looking for ways to cut costs.
Perhaps you've already taken some steps to reduce your expenses, such as buying in bulk or getting rid of cable. Or maybe you need some help with generating cost-saving ideas.
Either way, here are just a few of the many money-saving tips you can try…
Money-saving Tips to Help You Cut Costs!
Know Your Spending Limit
Financial worries are one of the biggest causes of stress in life. Falling behind on payments, or incurring added debt, can exacerbate the stress you're already feeling.
Make a realistic budget based on how much you spend each month on food, gas, rent, bills, healthcare, etc. Determine how much you can spend and how much you should save. If finances are a "hot potato" issue in your relationship, consider consulting with a financial advisor.
Pack Your Lunch
Though going out for lunch may be far more appealing than brown bagging it, there may be significant cost savings to choosing the latter over the former. Also, packing healthy items in a sack lunch is likely to contain fewer calories, especially if the lunch crowd at your work likes to frequent fast food restaurants.
A great way to enliven your lunches is to replace the standard sandwich and chips with a mixed greens salad topped with broccoli sprouts, goji berries, pumpkin seeds, and chicken breast, or a wild salmon salad with purple cabbage, jicama, and red bell pepper slices. Also, using meal prep techniques is a great way to eat healthy while saving time and money.
Take a Staycation
Rather than shelling out hundreds (or even thousands) of dollars on airline tickets, hotel reservations and tourist-trap excursions or entertainment, consider taking a staycation. This may involve taking a day trip to a nearby destination, or simply getting outside for a walk on the beach or a local hike if the weather is nice.
If you're looking for a stress-free option, just take a picnic lunch to a public park. You might be surprised at how many activities you can find that cost little to nothing…like enjoying a beautiful sunset. The saying is often true: "the best things in life are free."
Quit Smoking
Cigarettes are among the most toxic substances known to humans. According to the American Lung Association, as cigarettes burn, they create about 7,000 chemicals, many of which are poisonous. If you've become dependent on cigarettes to manage mood or stress, your health, as well as your hard-earned cash, is literally going up in smoke.
If you smoke more than a pack a day, you're likely spending thousands of dollars a year on cigarettes. Though breaking the habit can be extremely difficult, quitting smoking can be one of the best long-term investments in your physical and financial health.
Weather-proof Your Home
If you live in an area where the weather is harsh during the winter months, insulating, weather stripping, and caulking your house are all great ways to keep the cold air out and the warm air in. Sealing gaps around doors and windows can make your home feel warmer and may help you save on energy bills.
Another good idea is to go from room to room in your house and evaluate what you can do to increase heat and reduce costs. Consider investing in heavy drapes and curtains to keep the warmth in. Set your thermostat to 68°F while you're awake, and between 60-65°F when you go to sleep at night; if needed, use extra blankets or battery powered space heaters to stay warm.
Get Your Kids Involved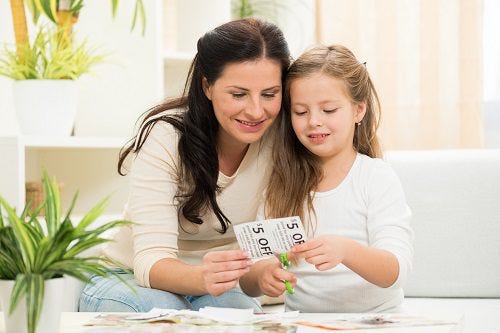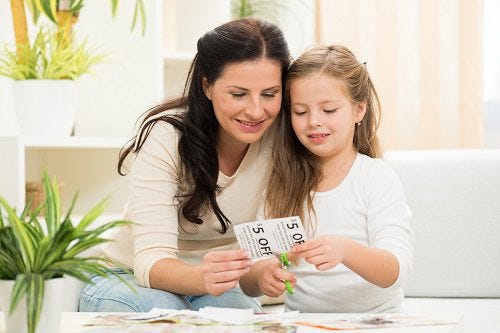 Teaching your kids how to save money can have life-long benefits. Plus, saving money can be a lot of fun, especially when you do it together as a family.
Some examples:
Make homemade holiday or birthday cards
Inspect your pantry and fridge before shopping for groceries
Enlist the help of your kids in cutting out coupons
Collect coins in a jar for a family outing
Teach your kids how to price compare online
Adopt the envelope system to teach your kids how to save and invest
Set savings goals and incentives (like a matching offer) for saving money
These are just a few money-saving tips that include the entire family. Don't forget to ask you kids for ideas…they may come up with simple and fun ways to save.
Discounts on Entertainment
Entertainment and dining can be expensive, but there are ways to mitigate these costs. Whether you're purchasing movie or concert tickets or visiting a zoo or amusement park, always check to see if they offer discounts for seniors, students, and military members, if any of those apply to you.
Mark your calendar with free days at museums and national parks so you don't forget them. Also, keep an eye out for deals on Groupon or purchase an Entertainment coupon membership online to save money on local entertainment and restaurants.
Save On Supplements
In a society where eating fast or processed food, consuming massive amounts of sugar, skimping on sleep, drinking too much caffeine and/or alcohol and not enough water, and consistently passing up on exercise has become the norm, supplements aren't just a good idea, they're critical to supporting and optimizing your health.
Unfortunately, supplements can be expensive, especially those that contain quality ingredients. So, how can you get quality supplements at an affordable cost?
Of all the money-saving tips listed above, we've saved the best for last…
2 Ways to Save on BrainMD Supplements
Free Trials
We understand it can be tricky to decide which supplement is right for you without trying it first. That's why we offer Free Trials for 7 of our ultra-pure, high-quality supplements.
Daily packets containing multivitamins, omega-3 softgels, and a natural memory booster
An advanced memory formula that boosts mental connectivity, sharpness, and sustained focus
Heighten mental clarity with clean, crash-free energy
The happiness superherb with curcumin and zinc
Liquid liposomal vitamin C for advanced brain and immune defense
Bite-sized support for optimal sleep
Promotes positive mood and emotional balance
How It Works
Step 1 – Select your FREE trial (just pay shipping) and get signed up today!
Step 2 – Your free trial will arrive at your door with everything you need to begin boosting your brain health.
Step 3 – After 14 days, you'll automatically be enrolled in our VIP supplement subscription. You can adjust or cancel your subscription at any time – no questions asked.
For more details regarding this offer or to begin your Free Trial today, click here.
Subscription Delivery Service
BrainMD offers a "set it and forget it" option so you never have to run out of your favorite supplements. Our subscription delivery service is available for most BrainMD supplements.
How It Works
First, select the supplement/s that you want delivered to your door each month. Then, pick the subscription option that works best for you:
1 bottle every month (15% savings)
3 bottles every 3 months (20% savings)
6 bottles every 6 months (25% savings)
You may adjust, pause, or cancel your subscription at any time and for any reason.
For more details regarding the subscription delivery service or to sign up today, click here.
Start Saving Today
One of the hardest parts of saving money is taking the first step. Hopefully these money-saving tips will help you get started with your short- and long-term savings goals.
If you've had success with these, or other, saving strategies, feel free to share your insights in the comment section.
At BrainMD, we're dedicated to providing the highest purity nutrients to improve your physical health and overall well-being. For more information about our full list of brain healthy supplements, please visit us at BrainMD.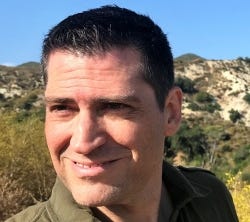 Latest posts by Keith Rowe
(see all)