Does your mind race with negative thoughts? Try our customer favorite Serotonin Mood Support, which contains a patented form of saffron along with other key nutrients that help to promote calmness, positive mood, serotonin balance, and even healthy weight management.
Free shipping on all subscriptions & US orders over $75*
Contactless delivery | 100% money back guarantee
Shipping Update: Click Here
Calm
Promotes a tranquil mind and body
Mood
Promotes positive mood and emotional balance
Appetite
Supports a moderate appetite and promotes healthy weight management
Balance Your Brain for Better Mood
What is serotonin?
Our brains produce this naturally soothing neurotransmitter called serotonin, from before birth and all through life. Serotonin plays many important roles in the brain's biochemistry and is intimately involved in facilitating sustained and deep sleep, maintaining healthy mood and self-confidence, even supporting healthy appetite and social engagement.
Other Helpful Tips for Improving Your Mood
The great news is that lifestyle habits such as daily exercise, consuming "smart" carbohydrates in moderation, and taking a dietary supplement like Serotonin Mood Support can work together to create a positive mood state, which is the foundation of a happier and more satisfying life!
Serotonin Helps Control Your Appetite
Serotonin Mood Support can also help you control your appetite. Feeling blue is often accompanied by increased appetite, which can lead to overeating. Balancing your serotonin levels may help minimize emotional overeating.
No Artificial Coloring

No Artificial Flavoring

Egg Free

Yeast Free

Dairy Free

Gluten Free

Sugar Free

Corn Free

Soy Free

Vegan
Supplement Facts
Serving Size 4 Capsules
Servings Per Container 30
Amount Per Serving
% DV
Vitamin B6
(as pyridoxine HCl & pyridoxal-5-phosphate)
20 mg
1000%
Folate
(as Quatrefolic® 5-methyltetrahydrofolate, glucosamine salt)
400 mcg
100%
Vitamin B12
(as methylcobalamin)
500 mcg
8333%
Satiereal® saffron
(Crocus sativus) stigma extract [standardized to 0.3% safranal]
177 mg
†
5-Hydroxytryptophan (5-HTP)
(from Griffonia simplicifolia, seed)
100 mg
†
Other Ingredients: Vegetable cellulose (vegetarian capsule), microcrystalline cellulose, magnesium stearate, silicon dioxide.

Free from milk/dairy, gluten, wheat, yeast, eggs, corn, artificial colors or flavoring.

Do not use this product if currently taking antidepressant or monoamine oxidase inhibitor medications. This product is not recommended for use in women who are nursing or pregnant.
Vitamin B6
20 mg
Vitamin B6, as pyridoxine and pyridoxal-5-phosphate, is essential for at least 100 enzymes that help the brain make key neurotransmitters. It helps the body utilize carbohydrates, fats and amino acids derived from proteins. Vitamin B6 aids the conversion of potentially damaging homocysteine into useful antioxidants. It also promotes relaxation and healthy mood. This formula provides the two chemical forms of B6 that are most fully absorbed and utilized.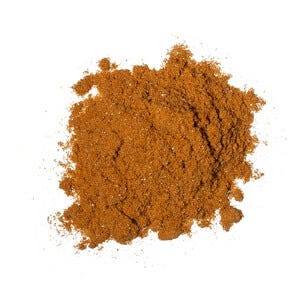 Folate
400 mcg
This formula contains folate as methylfolate (MTHF). The brain requires MTHF to make neurotransmitters, to produce the myelin insulation of nerve cells, and to make the sleep hormone melatonin. It also helps the liver and other organs recycle the metabolic product homocysteine, to prevent it from building up to toxic levels.
Vitamin B12
500 mcg
Vitamin B12 is essential for structural integrity of the brain and spinal cord. Higher levels of B12 are linked to better mood, behavior, personality and mental clarity. This formula supplies the methyl form of vitamin B12 (MeB12), rather than the commonly used cyano-cobalamin, which contains potentially harmful cyanide.
Satiereal Saffron Extract
177 mg
Satiereal®, a patented extract of saffron, contains 4 compounds that have powerful antioxidant, brain-protective, and serotonin-enhancing actions. Saffron, which grows mainly in Europe and the Middle East, has been shown to benefit mood and memory. In clinical trials, Satiereal® was found to reduce feelings of hunger, while supporting appetite moderation and healthy weight management.
5-Hydroxytryptophan
100 mg
5-HTP is a modified amino acid that's naturally made in the brain. It's readily converted to serotonin and promotes calm, positive mood, and healthy sleep. Extracted from the African plant Griffonia simplicifolia, 5-HTP is also a powerful brain antioxidant.
Compare with Similar Products
Compare with Similar Products
| | | | |
| --- | --- | --- | --- |
| | Serotonin Mood Support | NeuroLink | Happy Saffron Plus |
| Customer Rating | | | |
| Price | $49.95 | $39.95 | $49.95 |
| Supplement form | Capsules | Capsules | Capsules |
| Health Benefits | Calm Mood Appetite | Mood Calm Focus | Mood Focus Anxiousness |
| Ingredients | Vitamin B6 Folate Vitamin B12 Satiereal Saffron Extract 5-Hydroxytryptophan | Vitamin B6 L-Tyrosine GABA L-Glutamine L-Taurine 5-Hydroxytryptophan | affron® saffron LONGVIDA® Curcumin Zinc |
Frequently Asked Questions
How do I take Serotonin Mood Support?
Take four capsules daily in divided doses just before meals, or as recommended by a nutritionally informed physician.
Is it best to take Serotonin Mood Support with meals?
You can take Serotonin Mood Support with or without food, but preferably it should be taken with food.
Is Serotonin Mood Support safe for long-term use?
Yes, as long as you stay within the recommended dosage. If you wish to take higher doses than we recommend, discuss your reasons in advance with your nutritionally informed physician or other qualified healthcare professional.
Can I take Serotonin Mood Support if I am taking antidepressant medication?
Do not use this product if you are currently taking antidepressant or monoamine oxidase inhibitor medications.
Can I take Serotonin Mood Support if I am nursing or pregnant?
Serotonin Mood Support is not recommended for use in women who are nursing or pregnant.
Are there other BrainMD products from Dr. Amen I should be taking?
The BrainMD Brain & Body Power and Brain & Body Power MAX are superior daily supplement systems that Dr. Amen typically recommends to everyone. They represent the current state of the medical science for comprehensive protection of mind and body. Each includes over 50 vitamins, essential minerals, a very generous allowance of omega-3 DHA and EPA, phytonutrients, along with proprietary mixes of clinically researched brain boosting nutrients and fruit concentrates, all helped down by digestive enzymes. Each comes in handy packets that are easy to take along wherever you go, and by taking just two packets daily you are well covered by "nutritional health insurance."