Feeling irritable or sad for no reason? NeuroLink helps to balance our emotional ups and downs by delivering an exclusive blend of key nutrients to neurotransmitters in our brain helping us to feel tranquil and clear.
Free shipping on all subscriptions & US orders over $75*
Contactless delivery | 100% money back guarantee
Shipping Update: Click Here
Mood
Promotes positive mood and emotional balance
Calm
Promotes a tranquil mind and body
Focus
Promotes concentration and attention
Balanced Brain = Happy Brain.
Proper neurotransmitter balance is essential for optimal brain function. Do you ever feel sad or irritable for no reason? What about feeling anxious or worried? Unfocused? All these can be linked to brain neurotransmitters being out of whack. NeuroLink provides an exclusive blend of nutrients that support such key transmitters as adrenaline, noradrenaline, dopamine, GABA, glutamate, and serotonin. These nutrients helps us feel emotionally balanced and able to copy with occasional feelings of anxiety.
Fires up brain synapses
The brain's billions of nerve cells make trillions of connections with each other. These are called synapses. These chemical signals are carried by specific messenger substances called neurotransmitters (or simply "transmitters").
The better our transmitters operate in balance with each other, the closer we are to having optimal mental function. NeuroLink supports a diverse array of transmitters important for positive outlook, relaxation, coping with occasional feelings of anxiety, and managing stress.
Your mental state is affected greatly by your brain chemistry. Some people have a sunny outlook on life, but others struggle to remain positive and even-tempered from day to day. NeuroLink provides nutrients that help your brain meet its needs to sustain optimal levels of critical neurotransmitters and keep them in healthy balance.
No Artificial Coloring

No Artificial Flavoring

Egg Free

Yeast Free

Dairy Free

Gluten Free

Sugar Free

Corn Free

Soy Free

Vegan
Supplement Facts
Serving Size 4 capsules
Servings Per Container 45
Amount Per Serving
% DV
Vitamin B6 (as Pyridoxal-5-Phosphate)
20 mg
1000%
L-Tyrosine
1000 mg
†
GABA (Gamma-Aminobutyric Acid)
500 mg
†
L-Glutamine
400 mg
†
L-Taurine
400 mg
†
5-HTP (5-Hydroxytryptophan)
100 mg
†
Other Ingredients: Vegetable cellulose (vegetarian capsule), microcrystalline cellulose, magnesium stearate, silicon dioxide.

Free from milk/dairy, gluten, wheat, yeast, soy, eggs, corn, artificial colors, or preservatives.

Do not use this product if currently taking antidepressant or monoamine oxidase inhibitor medications.
Vitamin B6
20 mg
Vitamin B6, as pyridoxine and pyridoxal-5-phosphate, is essential for at least 100 enzymes that help the brain make key neurotransmitters. It helps the body utilize carbohydrates, fats and amino acids derived from proteins. Vitamin B6 aids the conversion of potentially damaging homocysteine into useful antioxidants. It also promotes relaxation and healthy mood. This formula provides the two chemical forms of B6 that are most fully absorbed and utilized.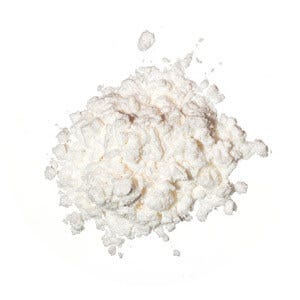 L-Tyrosine
1000 mg
Tyrosine (l-tyrosine) is an amino acid that is required for the production of the neurotransmitters dopamine, epinephrine, and norepinephrine. The thyroid gland needs tyrosine to make the hormone thyroxine, and the skin needs it to make melanin. Having sufficient quantities of tyrosine in the brain promotes mental clarity in dealing with stress.
GABA
500 mg
Gamma-amino-butyric acid (GABA) is an amino acid and calming neurotransmitter that inhibits excessive firing of neurons in the brain. GABA can help flip the "off" switch on worrisome, ruminating thoughts, which supports the body's natural mechanism for quieting the mind.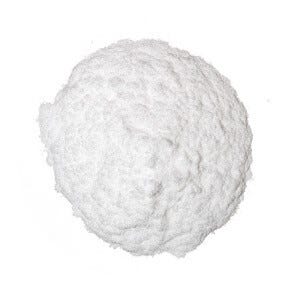 L-Glutamine
400 mg
L-Glutamine is important for the intestinal lining. Along with BCAAs, it plays a significant role in muscle energy production and recovery from exercise and stress.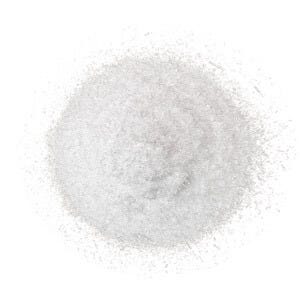 L-Taurine
400 mg
This vitamin-like amino acid is concentrated in electrically active tissues such as the heart, retina of the eye, and brain. Taurine is important for energy generation and is a protective nutrient for all the tissues including the adrenal glands, which are crucial for coping with stress. It also helps protect against calcium overload that can kill brain cells.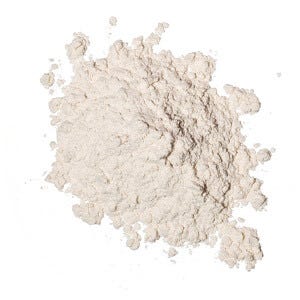 5-Hydroxytryptophan
100 mg
5-HTP is a modified amino acid that's naturally made in the brain. It's readily converted to serotonin and promotes calm, positive mood, and healthy sleep. Extracted from the African plant Griffonia simplicifolia, 5-HTP is also a powerful brain antioxidant.
Compare with Similar Products
Compare with Similar Products
| | | | |
| --- | --- | --- | --- |
| | NeuroLink | ProBrainBiotics | NeuroLink Powder |
| Customer Rating | | | |
| Price | $39.95 | $44.95 | $39.95 |
| Supplement form | Capsules | Capsules | Powder |
| Health Benefits | Mood Calm Focus | Digestion Mood Stress Support | Mood Calm Focus |
| Ingredients | Vitamin B6 L-Tyrosine GABA L-Glutamine L-Taurine 5-Hydroxytryptophan | Lactobacillus helveticus Strain R0052 Bifidobacterium longum Strain R0175 | Vitamin B6 L-Tyrosine GABA L-Glutamine L-Taurine 5-Hydroxytryptophan |
Frequently Asked Questions
Take 2-4 capsules twice a day on an empty stomach. This supplement can be very helpful for children but the dosage for children should be directed by a physician.
Can I take NeuroLink if I am taking an antidepressant or MAOI inhibitor medication?
Do not use this product if you are currently taking antidepressant or monoamine oxidase inhibitor medications.
NeuroLink has four main functions: to support a healthy balance of brain chemistry, promote positive outlook and relaxation, and support the brain and adrenals to cope with stress.