Trouble concentrating? Can't sit still? Attention Support contains natural ingredients selected for their clinically proven benefits to help you relax, stay calm, and increase your attention span.
Free shipping on all subscriptions & US orders over $75*
Contactless delivery | 100% money back guarantee
Shipping Update: Click Here
Focus
Promotes concentration and attention
Impulse Control
Curbs negative impulses and promotes better decision-making
Calm
Promotes a tranquil mind and body
Clinically Proven for Attention, Concentration, and Focus.
Boost your (or your child's) potential with Attention Support's natural focus boosters without pharmaceutical side effects! All its ingredients were picked for their clinically proven benefits for attention, concentration, calm, and overall self-control.
Focus = Confidence
If you or your child could focus better it could mean so much, at school or at work. You could get more done in less time and boost your confidence. This supplement offers you these possibilities, based on the success of its ingredients in kids and adults under controlled clinical test conditions.
Natural and safe for growing brains
Dr. Daniel Amen, clinical child and adult psychiatrist and brain imaging expert, used his extensive experience to carefully select the well-studied ingredients in Attention Support. Working through multiple action pathways in the brain, its nutrients and herbals help our distractible brains stay on track!
Calm mind, better decisions
Being calm, focused and making better decisions leads to a greatly enhanced quality of life! Imagine the joy of accomplishing things on a consistent basis. It all starts with giving your brain the nutrients it needs, so that its self-regulating processes can keep on top of challenges and allow us to stay focused and productive.
No Artificial Coloring

No Artificial Flavoring

Egg Free

Yeast Free

Dairy Free

Gluten Free

Sugar Free

Corn Free

Soy Free

Vegan
Supplement Facts
Serving Size 3 Capsules
Servings Per Container 30
Amount Per Serving
% DV
Vitamin B6 (as pyridoxine HCI
and pyridoxal-5-phosphate)
30 mg
1500%
Magnesium (as glycinate and malate)
100 mg
25%
Zinc (as glycinate)
15 mg
100%
Phosphatidyl Serine (PS)
(soy-free, from sunflower lecithin)
100 mg
†
Pycnogenol® Maritime Pine Bark Extract
(Pinus maritima, bark) (min. 65% procyanidins)
30 mg
†
Choline (as bitartrate)
110 mg
†
Other Ingredients: Vegetable cellulose (vegetarian capsule), microcrystalline cellulose, magnesium stearate, silicon dioxide.

Free from milk/dairy, gluten, wheat, yeast, eggs, corn, or artificial colors or flavoring.
Vitamin B6
30 mg
Vitamin B6, as pyridoxine and pyridoxal-5-phosphate, is essential for at least 100 enzymes that help the brain make key neurotransmitters. It helps the body utilize carbohydrates, fats and amino acids derived from proteins. Vitamin B6 aids the conversion of potentially damaging homocysteine into useful antioxidants. It also promotes relaxation and healthy mood. This formula provides the two chemical forms of B6 that are most fully absorbed and utilized.
Magnesium
100 mg
Magnesium is an essential mineral for all the cells of the body and is fundamentally important for the electrical activity of the brain's nerve cells and for the healthy functioning of their trillions of information connections (synapses). Known as "the relaxation mineral," magnesium plays an important role in hydration, muscle relaxation, energy production, regulation of adrenaline and overall sleep quality. Magnesium promotes a calm, balanced and mentally focused demeanor.
Zinc
15 mg
This mineral is essential for some 100 enzymes and other proteins important for your life processes. Zinc promotes healthy development of the eyes, spinal cord, thymus gland, intestinal tract, brain and other organs. It is necessary for DNA structure, immunity, skin health, and hair renewal.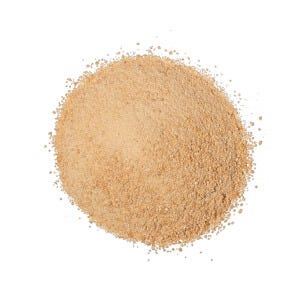 PhosphatidylSerine
100 mg
PhosphatidylSerine (PS) is a universal building block for cell membranes. This phospholipid nutrient is present in all our cells and is especially concentrated in the brain's nerve cells. PS helps to improve attention and the ability to cope with stress. PS is the best-documented nutrient for the recall of words, names, faces, and events in people over 50.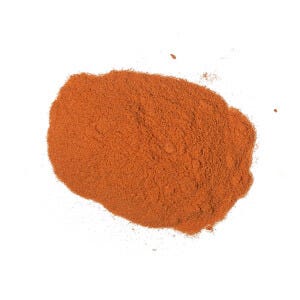 Pycnogenol® Maritime Pine Bark Extract
30 mg
Pycnogenol® is a powerful antioxidant that promotes the delivery of blood to the brain. Intensive clinical research has established its benefits for attention and other higher brain functions in kids as well as adults. This standardized polyphenol extract comes from the French maritime pine (Pinus pinaster) and is authentic Pycnogenol®, not an imitation.
Choline
110 mg
Choline is essential in the formation of acetylcholine, a neurotransmitter that plays an important role in mental function. Choline enhances focus, supports healthy memory, and promotes calm.
Compare with Similar Products
Compare with Similar Products
| | | | |
| --- | --- | --- | --- |
| | Attention Support | NeuroLink | Everyday Stress Relief |
| Customer Rating | | | |
| Price | $39.95 | $39.95 | $49.95 |
| Supplement form | Capsules | Capsules | Capsules |
| Health Benefits | Focus Impulse Control Calm | Mood Calm Focus | Calm Focus Hormonal Balance |
| Ingredients | Vitamin B6 Magnesium Zinc PhosphatidylSerine Pycnogenol® Maritime Pine Bark Extract Choline | Vitamin B6 L-Tyrosine GABA L-Glutamine L-Taurine 5-Hydroxytryptophan | Magnesium Relora® Powder Holy Basil Extract Taurine L-Theanine |
Dr. Amen talks about Attention Support
The science behind his Attention Support formula
Frequently Asked Questions
Can children take this supplement?
Yes, it's perfectly safe and effective for kids and was designed for kids and adults who have attention and behavioral challenges
Will my child have any trouble taking Attention Support?
This supplement is extremely well tolerated. Its various vitamins, essential minerals and the highly researched herbal Pycnogenol® are well validated for use with children. Attention Support is intended for use by children 4 years or older.
What is the dosage? Do you have to take Attention Support at a certain time of day?
For best results, take three capsules of Attention Support once daily, preferably between meals. Higher intakes may be beneficial, as recommended by a nutritionally informed physician.