Feeling overwhelmed, irritable, or sad? NeuroLink Powder delivers an exclusive blend of nutrients that can help balance your major neurotransmitters to keep your mind positive, tranquil, and clear.
Free shipping on all subscriptions & U.S. Orders Over $75*
Contactless Delivery | 100% money back guarantee
Shipping Update: Click Here
Mood
Promotes positive mood and emotional balance
Calm
Promotes a tranquil mind and body
Focus
Promotes concentration and attention
Balanced Brain = Happy Brain
NeuroLink Powder broadly supports emotional and behavioral health. By promoting a variety of transmitter actions, it assists the brain to maintain a healthy balance of brain chemistry, which in turn promotes positive outlook, relaxation, and mental focus. The nutrients in NeuroLink Powder work beyond the brain to support vital survival, maintenance, and specialized functions in the other organs.
Is Your Brain's Symphony In Tune?
Circuits driven by one transmitter type also make synaptic connections with circuits driven by other transmitters, creating complex yet harmonious patterns of electrical activity that have been compared to the music of a symphony. And like a symphony, the brain's circuits must stay in tune for the mind to be balanced, happy, even-tempered, and productive.
Nutrients for Brain Harmony
Our mental state is affected greatly by our brain transmitter chemistry. Some people have a consistently sunny outlook on life, while others struggle to remain positive and even-tempered from day to day.
NeuroLink Powder provides nutrients that occur naturally in the brain and are essential for keeping its circuits working in harmony. These nutrients help the brain sustain sufficient transmitter levels and keep them in healthy balance.
Wide Range of Benefits
The nutrients in NeuroLink Powder also benefit the brain and body beyond just transmitter actions. They support production of myelin, necessary for the neurons to efficiently conduct electricity. And they contribute to healthy functioning of the thyroid gland, the adrenals, liver, digestive, skin and other organ systems.
No Artificial Coloring

No Artificial Flavoring

Egg Free

Yeast Free

Dairy Free

Gluten Free

Sugar Free

Corn Free

Soy Free

Vegan
Supplement Facts
Serving Size

1 Scoop (3.8 grams)


Servings Per Container 30
Amount Per Serving
% DV
L-Tyrosine
1000 mg
†
GABA (Gamma-Aminobutyric Acid)
500 mg
†
L-Glutamine
400 mg
†
L-Taurine
400 mg
†
5-HTP (5-Hydroxytryptophan)
100 mg
†

Other Ingredients: Citric acid, monk fruit, natural orange color, natural orange flavor, silicon dioxide, organic Stevia, sodium alginate.

Free from dairy, gluten, sugar, corn, soy, eggs, nuts, yeast, and artificial colorings or flavorings. It is suitable for vegans.



SUGGESTED USE: Mix one serving (1 scoop, 3.8 grams) into water and consume between meals, preferably on an empty stomach. Maximum two servings (2 scoops, 7.6 grams) per day. Dosing for children should be directed by a physician. Not recommended during pregnancy or lactation.


Do not use this product if currently taking antidepressant or monoamine oxidase inhibitor medications.
Vitamin B6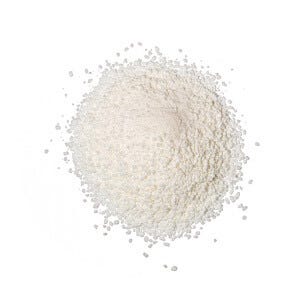 Vitamin B6, as pyridoxine and pyridoxal-5-phosphate, is essential for at least 100 enzymes that help the brain make key neurotransmitters. It helps the body utilize carbohydrates, fats and amino acids derived from proteins. Vitamin B6 aids the conversion of potentially damaging homocysteine into useful antioxidants. It also promotes relaxation and healthy mood. This formula provides the two chemical forms of B6 that are most fully absorbed and utilized.
20 mg
L-Tyrosine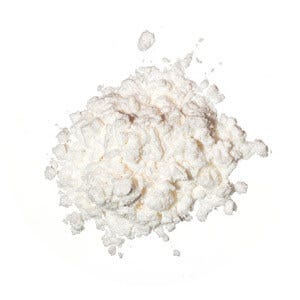 Tyrosine (l-tyrosine) is an amino acid that is required for the production of the neurotransmitters dopamine, epinephrine, and norepinephrine. The thyroid gland needs tyrosine to make the hormone thyroxine, and the skin needs it to make melanin. Having sufficient quantities of tyrosine in the brain promotes mental clarity in dealing with stress.
1000 mg
GABA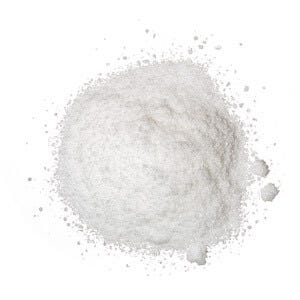 Gamma-amino-butyric acid (GABA) is an amino acid and calming neurotransmitter that inhibits excessive firing of neurons in the brain. GABA can help flip the "off" switch on worrisome, ruminating thoughts, which supports the body's natural mechanism for quieting the mind.
500 mg
L-Glutamine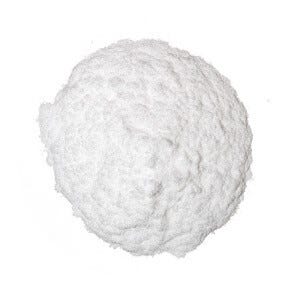 L-Glutamine is important for the intestinal lining. Along with BCAAs, it plays a significant role in muscle energy production and recovery from exercise and stress.
400 mg
L-Taurine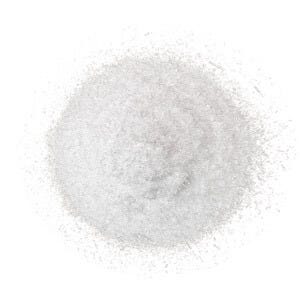 This vitamin-like amino acid is concentrated in electrically active tissues such as the heart, retina of the eye, and brain. Taurine is important for energy generation and is a protective nutrient for all the tissues including the adrenal glands, which are crucial for coping with stress. It also helps protect against calcium overload that can kill brain cells.
400 mg
5-Hydroxytryptophan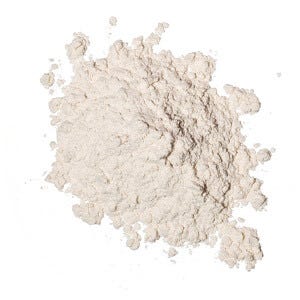 5-HTP is a modified amino acid that's naturally made in the brain. It's readily converted to serotonin and promotes calm, positive mood, and healthy sleep. Extracted from the African plant Griffonia simplicifolia, 5-HTP is also a powerful brain antioxidant.
100 mg
Dr. Amen talks Neurolink Powder
Dr. Amen and Dr. Paris Kidd talk about the reasoning behind making Neurolink in powder form.
Frequently Asked Questions
How do I take NeuroLink Powder?
Each scoop (3.8 grams) of NeuroLink Powder is equivalent to 4 NeuroLink capsules and has the identical ingredients and amounts. Mix one serving into water and consume between meals, preferably on an empty stomach. Do not exceed two scoops (7.6 grams) per day.
Can children take NeuroLink Powder?
Administration of NeuroLink Powder to children should be directed by a physician. For details, please contact BrainMD.
Can I use NeuroLink Powder if I'm taking an antidepressant medication?
If currently taking antidepressant or monoamine oxidase (MAO) inhibitor medications, only use NeuroLink Powder under the supervision of a physician.
Does this supplement contain allergens?
NeuroLink Powder is free from dairy, gluten, sugar, corn, soy, eggs, nuts, yeast, and artificial colorings or flavorings. It is suitable for vegans.