Boost your cognitive function, positive mood, heart and whole body health with BrainMD's ultra-purified, highly concentrated Omega-3 Power.
Free shipping on all subscriptions & US orders over $75*
Contactless delivery | 100% money back guarantee
Shipping Update: Click Here
Mood
Promotes positive mood and emotional balance
Focus
Promotes concentration and attention
Heart
Supports cardiovascular health
Memory
Supports enhanced recall and retention
Due to high demand please allow 2-3 additional business days for processing orders containing Omega 3 Power.
Your Brain & Body Thrive on Omega-3s
The omega-3 fatty acids in Omega-3 Power are critical to building healthy cell membranes, which are crucial for all our cells to work and essential for our brain cells to make the trillions of connections that enable peak cognitive, mood, and behavioral performance.
Most Americans are deficient in omega-3s, getting barely a third of the daily amounts they very likely need for optimum brain and body health. Each serving of Omega-3 Power provides 1,600 mg of DHA, EPA and other omega-3s from ultra-purified, high-quality fish oil – roughly 5 times what you'd find in conventional brands and big box stores!
Omega-3s are Good Fats
The nerve cells in the human brain have a lot of cell membranes that require fatty acids, and when you stock your brain with adequate amounts of omega-3 fatty acids, you give it the cell membrane building blocks it needs to operate with peak connectivity and processing performance.
Pure, Certified and Safe
Sourced from pelagic, short-lived fish species (anchovies, sardines, and mackerel), the fish oil in Omega-3 Power undergoes the most advanced purification process in the supplement industry. The ultra-high quality fish oil that goes into Omega-3 Power is produced in a facility that is licensed to make both pharmaceuticals and dietary supplements. This facility is recognized by the FDA and certified for its GMP (Good Manufacturing Practices) by the rigorous USP (United States Pharmacopeia), NSF and other agencies. The oil in Omega-3 Power is also recognized by several international organizations as a sustainably managed ingredient.
To ensure purity, Omega-3 Power is tested by independent labs to ensure lack of rancidity and for 450 potential environmental contaminants, including mercury, lead, and other heavy metals; PCBs, PBBs, dioxins, furans; and a diverse range of other organic pollutants.
No Artificial Coloring

No Artificial Flavoring

Egg Free

Yeast Free

Dairy Free

Gluten Free

Sugar Free

Corn Free

Soy Free
Supplement Facts
Serving Size 2 Softgels
Servings Per Container 30
Amount Per Serving
% DV *
Calories
25
Calories from Fat
25
Total Fat
2.5 g
4%*
Polyunsaturated Fat
2 g
†
Cholesterol
10 mg
2%*
Omega-3 Fatty Acids, Total
1.6 g
†
EPA (Eicosapentaenoic Acid)
860 mg
†
DHA (Docosahexaenoic Acid)
580 mg
†
Other Omega-3 Fatty Acids
160 mg
†
Other Ingredients: Highly concentrated Omega-3 Fish Oil (wild caught anchovy), capsule shell (gelatin, glycerin, purified water), natural lemon/lime flavor, proprietary antioxidant blend (consisting of natural tocopherols, rosemary extract, and ascorbyl palmitate).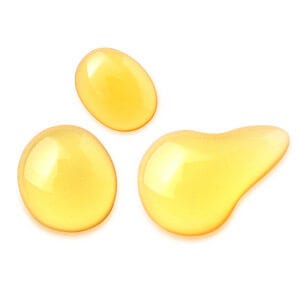 EPA
860 mg
The long-chain omega-3 fatty acid EPA is present in the membrane systems of all our cells. EPA is also the source of many messenger substances called eicosanoids that travel around the body and help regulate healthy cell, tissue and organ functions. EPA is an important nutrient that promotes healthy mood and supports heart health.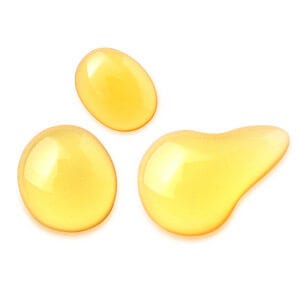 DHA
580 mg
The long-chain omega-3 fatty acid DHA is an important molecular building block for all human cells. It is a major contributor to the fluid state of cell membranes, which is associated with the efficient functioning of our cells. DHA also facilitates nerve cells making functional connections (synapses) and supports healthy memory and overall cognition.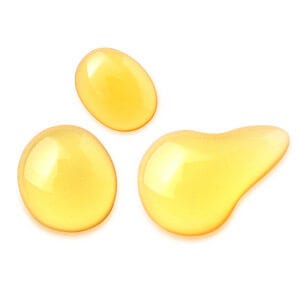 Other Omega-3 Fatty Acids
160 mg
Trace amounts of other omega-3 fatty acids are included and support the effect of EPA and DHA on the brain.
Compare with Similar Products
Compare with Similar Products
| | | | |
| --- | --- | --- | --- |
| | Omega-3 Power | Omega-3 Squeeze Orange Value Bag | Omega-3 Power Squeeze |
| Customer Rating | | | |
| Price | $24.95 | $49.95 | $33.95 |
| Supplement form | Softgels | Liquid | Liquid |
| Health Benefits | Mood Focus Heart Memory | Mood Focus Heart | Mood Focus Heart Memory |
| Ingredients | EPA DHA Other Omega-3 Fatty Acids | Vitamin C Vitamin E Fish Oil Omega-3 Fatty Acids EPA DHA Stevia Leaf Extract | EPA DHA Other Omega-3 Fatty Acids |
Why Omega-3 Power?
Fortify your brain with the natural power of Omega-3s
Frequently Asked Questions
How do I take Omega-3 Power?
Take 2 softgels daily with food, or more, to a maximum 4 softgels daily. Children can take 1 softgel daily per 40 pounds body weight.
What makes BrainMD fish oil better than others?
Omega-3 Power is manufactured by a fully licensed, GMP certified, at a pharmaceutical-grade facility. It is exhaustively tested for purity, potency and organoleptic (taste and smell) acceptability. Also, Omega-3 Power includes far more brain- and heart- healthy DHA and EPA omega-3s per serving than most conventional brands.
Where is the fish oil in Omega-3 Power sourced?
Norway.
Why should I take omega-3-rich fish oil?
Omega-3s are absolutely essential for the health of the brain, eyes, heart and circulation, joints, and entire body. The body can make only limited amounts of omega-3s on its own. Because the dietary sources for obtaining clean DHA and EPA—mostly cold-water, oily fish are increasingly limited and expensive, many experts recommend supplementing with omega-3s as the most convenient and effective means for achieving adequate omega-3 status. Omega-3 Power offers an excellent option for obtaining the DHA and EPA omega-3s your body needs to function at its best.