Brain & Memory Power Boost
Our most advanced, best-selling memory formula with a lineup of powerful nutrients clinically proven to help protect circulation in your brain, boost mental connectivity, sharpness, and sustained focus.
Free shipping on all subscriptions & US orders over $75*
Contactless delivery | 100% money back guarantee
Shipping Update: Click Here
Circulation
Supports healthy blood flow to the brain and body
Memory
Supports enhanced recall and retention
Focus
Promotes concentration and attention
Stay Sharp, Stay You.
At BrainMD, we believe that if you change your brain health, you can truly change your life for the better. That's why Dr. Daniel Amen created Brain & Memory Power Boost, our high-rated memory boosting supplement that was formulated to promote healthy brain metabolism and optimal functioning of its almost 200 billion cells.
Formulated with 6 key brain boosting nutrients that promote brain energy, support important neurons and defend against free radical damage to the brain. Together, they help you feel mentally sharp and focused so you can think fast on your feet again. Brain & Memory Power Boost promotes healthy aging and can benefit brains of all ages.
Promotes Oxygen Flow to the Brain
Did you know that your brain requires about 20 percent of your body's total oxygen and blood sugar resources – and even more when your brain is in "overdrive?"
Brain & Memory Power Boost has a generous amount of Ginkgo Biloba Extract to support healthy blood flow. Other ingredients help support the blood vessel walls and the brain's enzyme systems, neurotransmitter systems, and overall connectivity.
Unique Phospholipid Formula Helps Conserve Cognitive Function as We Age
Brain & Memory Power Boost provides 100mg of PhosphatidylSerine (PS) – a nutrient that is a natural building block for cell membranes. In the brain, cell membranes transport nutrients into the nerve cells, power the mitochondria that generate most of the cells' energy, and form the synapses that are the functional connectors between nerve cells. PS supports healthy cognitive function in people over the age of 50.
No Artificial Coloring

No Artificial Flavoring

Egg Free

Yeast Free

Dairy Free

Gluten Free

Sugar Free

Corn Free

Soy Free
Supplement Facts
Serving Size 4 Capsules
Servings Per Container 30
Amount Per Serving
% DV
PhosphatidylSerine (PS)
(as Sharp PS™ Green from sunflower lecithin)
100 mg
†
AcetylCarnitine
(as acetyl-l-carnitine HCI)
666 mg
†
N-AcetylCysteine (NAC)
400 mg
†
Alpha-Lipoic Acid
200 mg
†
Ginkgo Biloba extract, (PureLeaf™)
(Ginkgo Biloba, leaf) [standardized to 24% ginkgo flavonols, 6% terpene lactones, ≤ 5 ppm ginkgolic acids]
80 mg
†
Huperzine A (Huperzia serrata)
100 mcg
†
Other Ingredients: Vegetable cellulose (vegetarian capsule), microcrystalline cellulose, magnesium stearate, silicon dioxide.

Free from milk/dairy, gluten, wheat, yeast, soy, eggs, corn, or artificial colors or flavoring.
CAUTION: This product is not recommended for pregnant or lactating women, nor for individuals taking anticoagulant medications or suffering from heart disease.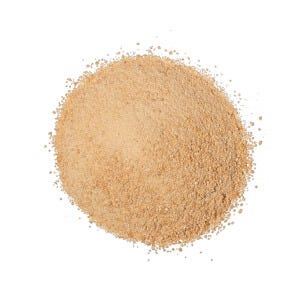 PhosphatidylSerine
100 mg
PhosphatidylSerine (PS) is a universal building block for cell membranes. This phospholipid nutrient is present in all our cells and is especially concentrated in the brain's nerve cells. PS helps to improve attention and the ability to cope with stress. PS is the best-documented nutrient for the recall of words, names, faces, and events in people over 50.
AcetylCarnitine
666 mg
This amino acid is naturally produced in the body and is important for energy production. It assists in the proper functioning of genes, enzymes and neurotransmitters. Among ALC's many benefits are its promotion of healthy memory, lessening of mental fatigue, enhancement of mood, and support for the production of acetylcholine which is a major memory neurotransmitter.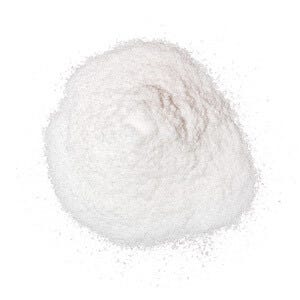 N-AcetylCysteine
400 mg
N-Acetyl-L-Cysteine (NAC) provides powerful antioxidant defense against free radicals. NAC also enhances the electrochemical balance within nerve cells, helping to maintain optimal conditions for their metabolic and neurotransmitter activities. As a vasodilator, NAC helps to relax blood vessels, improving the flow of blood, nutrients and oxygen throughout the body.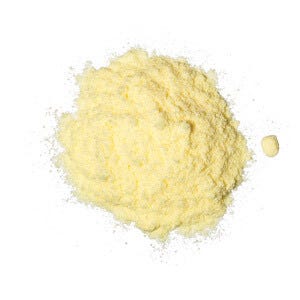 Alpha-Lipoic Acid
200 mg
This vitamin-like nutrient is vital for blood sugar utilization and cellular energy production. Alpha-lipoic acid is also a potent antioxidant.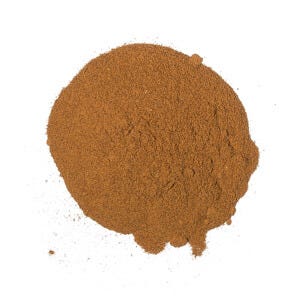 Ginkgo Biloba Extract
120 mg
This effective plant extract promotes healthy blood flow, which is crucial for optimal brain function. Ginkgo's unique combination of antioxidants and blood vessel protectants helps shield the brain from toxins while supporting overall mental sharpness.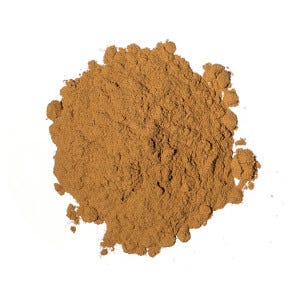 Huperzine A
100 mcg
Huperzine A is extracted from the Huperzia serrata (club moss) plant and has been used in traditional Chinese medicine for centuries. It improves the actions of the acetylcholine neurotransmitter system, which is tied to memory and behavior.
Compare with Similar Products
Compare with Similar Products
| | | | |
| --- | --- | --- | --- |
| | Brain & Memory Power Boost | Omega-3 Power | NeuroPS |
| Customer Rating | | | |
| Price | $59.95 | $24.95 | $29.95 |
| Supplement form | Capsules | Softgels | Capsules |
| Health Benefits | Circulation Memory Focus | Mood Focus Heart Memory | Memory Aging Success Focus |
| Ingredients | PhosphatidylSerine AcetylCarnitine N-AcetylCysteine Alpha-Lipoic Acid Ginkgo Biloba Extract Huperzine A | EPA DHA Other Omega-3 Fatty Acids | PhosphatidylSerine |
Dr. Amen talks about Brain and Memory Power Boost
A product this effective is no accident - it's science.
Frequently Asked Questions
How do I take Brain and Memory Power Boost?
Take 4 capsules daily with food. Higher intakes may be beneficial, as recommended by a nutritionally informed physician.
How soon will I notice a difference from taking Brain and Memory Power Boost?
Each person is different, but many should experience benefits within two to three weeks.
Are there any allergens in Brain and Memory Power Boost?
Brain and Memory Power Boost includes no milk/dairy, gluten, wheat, yeast, eggs, corn, soy, sugars, or artificial colors or flavoring.
Can Brain and Memory Power Boost support brain health in college-age adults?
Yes. Brain and Memory Power Boost is designed for all adult brains – young, middle-aged and elderly.