Our brains love magnesium! These powerful yet versatile vitamins help you feel calm under stress, sleep better, and encourage mental clarity with positive thinking.
Free shipping on all subscriptions & US orders over $75*
Contactless delivery | 100% money back guarantee
Shipping Update: Click Here
Memory
Supports enhanced recall and retention
Mood
Promotes positive mood and emotional balance
Sleep
Promotes sustained, restorative sleep
Focus
Promotes concentration and attention
Magnesium for Mood, Memory, and Sleep.
Magnesium is necessary for all of our cells to make and use energy. It maintains our DNA and gene structure and is required for more than 600 enzyme reactions in the body. This powerful nutrient helps to regulate blood sugar, blood pressure and maintain normal heart rhythm and blood flow. Magnesium is crucial for memory, learning and overall mental alertness. It promotes calmness under stress and encourages a relaxed state of mind, positive attitude, and better-quality sleep.
Magnesium is also essential for a healthy pregnancy outcome.
Defense Up
Magnesium sustains healthy antioxidants and improves our immune system defenses. This potent nutrient builds up proper inflammation response and helps prevent the muscles from spasming after intense exercise. Magnesium also maintains optimal vitamin D utilization and is necessary for bone and muscle strength at all ages.
Age Well
Magnesium supports telomeres, the shoelace tip regions at the end of each chromosome, which are the genetic biomarkers of aging. This mineral serves to compensate for depletion caused by medications and is important for aging individuals who are losing their digestive efficiency.
No Artificial Coloring

No Artificial Flavoring

Egg Free

Yeast Free

Dairy Free

Gluten Free

Sugar Free

Corn Free

Soy Free

Vegan
Supplement Facts
Serving Size 1 Tablet
Servings Per Container 60
Amount Per Serving
%DV
Magnesium (as citrate, malate, glycinate)
150 mg
38%
Other Ingredients: Xylitol, microcrystalline cellulose, silicon dioxide, magnesium stearate, stearic acid, natural orange flavor, curcuminoids.

SUGGESTED USE: Between meals, chew tablet then swallow with water, up to 4 tablets daily as desired. Children can take 1 tablet per day per 40 lbs body wt. Higher intakes may be beneficial under the supervision of a nutritionally-informed physician.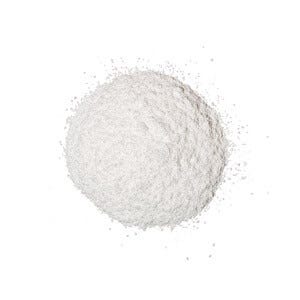 Magnesium
150 mg
Magnesium is an essential mineral for all the cells of the body and is fundamentally important for the electrical activity of the brain's nerve cells and for the healthy functioning of their trillions of information connections (synapses). Known as "the relaxation mineral," magnesium plays an important role in hydration, muscle relaxation, energy production, regulation of adrenaline and overall sleep quality. Magnesium promotes a calm, balanced and mentally focused demeanor.
Compare with Similar Products
Compare with Similar Products
| | | | |
| --- | --- | --- | --- |
| | Magnesium Chewables | Restful Sleep | Everyday Stress Relief |
| Customer Rating | | | |
| Price | $19.95 | $39.95 | $49.95 |
| Supplement form | Chewable Tablets | Capsules | Capsules |
| Health Benefits | Memory Mood Sleep Focus | Sleep Relaxation Calm | Calm Focus Hormonal Balance |
| Ingredients | Magnesium | Vitamin B6 Magnesium GABA Valerian Extract Melatonin | Magnesium Relora® Powder Holy Basil Extract Taurine L-Theanine |
Dr. Amen talks Magnesium Chewables
Dr. Amen and Dr. Paris Kidd talk about the benefits of magnesium and our specific ingredient selection.
Frequently Asked Questions
How can this one nutrient do so many healthy things?
It all comes down to the fundamental roles of positively-charged magnesium atoms ("mag") inside all our cells (99% of our magnesium is inside our cells). Mag gets to a very high level inside our cells and regulates numerous cell processes.
Will this product help my memory?
The brain's processes for memory, learning, focus and even its basic control over the other organs rely on sufficient mag being available.
Will this product help me get calm and relaxed?
Yes, far better than lower-quality products that don't generate charged magnesium atoms as well as this one does.
Why the particular magnesium compounds in this product?
Because they're the best tolerated and the most proven for absorption and utilization.
So many multiples have magnesium oxide – why don't you use it?
Magnesium oxide is known to be poorly absorbed.
Are these magnesium chewables safe to take during pregnancy?
Magnesium is safe to take during pregnancy. Sufficient daily magnesium intake is crucial to a healthy pregnancy and during the lactation period.
I thought calcium was good for me. Do I need to take it with magnesium?
Yes. Taking calcium without magnesium risks creating an overbalance of calcium that can stress the cells in your brain or other organs.
How many of these chewables can I safely take in a day?
As per the SUGGESTED USE on the label, we recommend a maximum of 4 tabs per day, which would total 600 mg of magnesium. Higher intakes may be helpful but really should be under the guidance of a nutritionally informed physician.
Which other products would make this supplement work even better?
Taking BrainMD's super-multiple NeuroVite Plus and our Omega-3 Power with its highly concentrated EPA+DHA fish oil, along with a healthy diet, will help ensure your brain has all that it needs to fully utilize magnesium.
I'm taking various medications. Should I be taking this supplement?
We recommend you consult with your doctor regarding any medications you are taking. Some can deplete magnesium and increase your need for supplementation.
Is this product suitable for vegetarians or vegans?
Yes. It is vegan. It is also free of sugar, dairy, glutens, corn, egg, yeast, or other allergens, and has no artificial colorings or flavorings.