Sleep sound through the night with the help from natural ingredients and calming vitamins and minerals. Developed by brain expert Dr. Daniel Amen, Restful Sleep promotes sustained restorative sleep and relaxation without the groggy mornings.
Free shipping on all subscriptions & US orders over $75*
Contactless delivery | 100% money back guarantee
Shipping Update: Click Here
Sleep
Promotes sustained, restorative sleep
Relaxation
Encourages relaxation in the body and mind
Calm
Promotes a tranquil mind and body
The Natural Sleep Aid That Won't Leave You Groggy.
Are you getting enough sleep?
Do you have difficulties turning your brain off at night? Do you have irregular sleeping patterns that leave you tired all the time? If you're not getting the recommended seven to nine hours that healthy brains need to function, you're setting yourself up for a host of issues.
Sleep helps all the cells in the body repair and renew. In fascinating new research, scientists discovered that the brain has a special "waste management system" that works while you sleep to get rid of toxins. This includes the brain plaque thought to contribute to age-related memory issues. Without healthy sleep, the cleaning crew does not have enough time to do their job and trash builds-up, causing brain fog and memory problems.
Too Wired to Sleep?
Restful Sleep contains natural ingredients and minerals like melatonin to help you fall asleep and stay asleep through the night. It also includes the calming neurotransmitter GABA, as well as magnesium, Vitamin B6 and valerian. Together, these nutrients produce a soothing, sedative effect that helps relax your body and mind and ease you into peaceful sleep.
No Artificial Coloring

No Artificial Flavoring

Egg Free

Yeast Free

Dairy Free

Gluten Free

Sugar Free

Corn Free

Soy Free

Vegan
Supplement Facts
Serving Size 4 Capsules
Servings Per Container 15
Amount Per Serving
% DV
Vitamin B6 (as pyridoxine HCI,
pyridoxal-5-phosphate)
20 mg
1000%
Magnesium (as glycinate and malate)
100 mg
25%
GABA (Gamma-Aminobutyric acid)
750 mg
†
Valerian Extract (min 0.8% [4.8 mg] valerenic acid)
(Valeriana officinalis, root)
600 mg
†
Melatonin (immediate release)
5 mg
†
Other Ingredients: Vegetable cellulose (vegetarian capsule), microcrystalline cellulose, magnesium stearate, silica.

Free from milk/dairy, gluten, wheat, yeast, eggs, corn, artificial colors, or flavoring.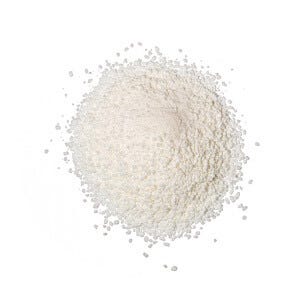 Vitamin B6
20 mg
Vitamin B6, as pyridoxine and pyridoxal-5-phosphate, is essential for at least 100 enzymes that help the brain make key neurotransmitters. It helps the body utilize carbohydrates, fats and amino acids derived from proteins. Vitamin B6 aids the conversion of potentially damaging homocysteine into useful antioxidants. It also promotes relaxation and healthy mood. This formula provides the two chemical forms of B6 that are most fully absorbed and utilized.
Magnesium
100 mg
Magnesium is an essential mineral for all the cells of the body and is fundamentally important for the electrical activity of the brain's nerve cells and for the healthy functioning of their trillions of information connections (synapses). Known as "the relaxation mineral," magnesium plays an important role in hydration, muscle relaxation, energy production, regulation of adrenaline and overall sleep quality. Magnesium promotes a calm, balanced and mentally focused demeanor.
GABA
750 mg
Gamma-amino-butyric acid (GABA) is an amino acid and calming neurotransmitter that inhibits excessive firing of neurons in the brain. GABA can help flip the "off" switch on worrisome, ruminating thoughts, which supports the body's natural mechanism for quieting the mind.
Valerian Extract
600 mg
Used for centuries for its sleep-inducing effects, valerian is an herb that may work through the GABA receptors, which help to calm brain activity. It supports deep, restful, and quality sleep.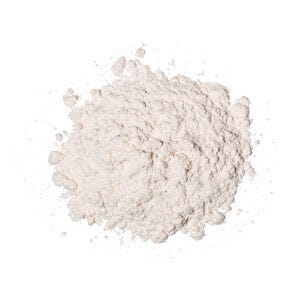 Melatonin
5 mg
Melatonin is a hormone that helps regulate your sleep/wake cycle. The aging process, traveling through time zones and certain medications can negatively affect melatonin production and wreak havoc on your sleep. Melatonin promotes restful sleep and healthy sleep patterns.
Compare with Similar Products
Compare with Similar Products
| | | | |
| --- | --- | --- | --- |
| | Restful Sleep | Magnesium Chewables | Put Me To Sleep |
| Customer Rating | | | |
| Price | $39.95 | $19.95 | $39.95 |
| Supplement form | Capsules | Chewable Tablets | Chewable Tablets |
| Health Benefits | Sleep Relaxation Calm | Memory Mood Sleep Focus | Calm Relaxation Sleep |
| Ingredients | Vitamin B6 Magnesium GABA Valerian Extract Melatonin | Magnesium | Vitamin B6 Magnesium GABA L-Theanine 5-Hydroxytryptophan Melatonin |
Frequently Asked Questions
How do I take Restful Sleep?
Take one to four capsules of Restful Sleep 30-60 minutes prior to desired bedtime or as directed by your healthcare professional.
Will Restful Sleep make me feel groggy the next day?
No. Restful Sleep is specially formulated to be safe and non habit-forming. It will not make you wake up groggy or irritable the next day. Instead, you'll feel awake and refreshed.
Can I take Restful Sleep if I am nursing or pregnant?
Restful Sleep is not recommended for use in women who are nursing or pregnant.