Calm your mind naturally with GABA Calming Support, an exclusive formula that contains clinically studied nutrients that help to calm your brain waves and help act as the biochemical "brakes" your brain needs to slow down your anxious or fretful thoughts.
Free shipping on all subscriptions & US orders over $75*
Contactless delivery | 100% money back guarantee
Shipping Update: Click Here
Relaxation
Encourages relaxation in the body and mind
Calm
Promotes a tranquil mind and body
Stress Support
Supports a healthy response to everyday stress
Calm Those Anxious Thoughts.
Handle the ups and downs of life with more composure. When you're more calm and collected, you're much less likely to overreact to the inevitable frustrations of life – and far more likely to think clearly and respond appropriately.
If your hectic schedule is causing you too much aggravation, frustration, and irritability, take a deep breath and try GABA Calming Support.
GABA Calming Support helps support the production of calming brain waves, correct stress-causing nutritional deficiencies, and promotes relaxation. The formula's key ingredient, GABA, is shown in studies to help increase calming brain waves, while reducing "anxious" brain waves.
This comprehensive relaxation formula also includes vitamin B6 and magnesium, as well as lemon balm, an herb traditionally known for its calming effects.
No Artificial Coloring

No Artificial Flavoring

Egg Free

Yeast Free

Dairy Free

Gluten Free

Sugar Free

Corn Free

Soy Free

Vegan
Supplement Facts
Serving Size 1 Capsules
Servings Per Container 90
Amount Per Serving
% DV
Vitamin B6 (as pyridoxine HCI
and pyridoxal-5-phosphate)
8 mg
400%
Magnesium (as glycinate
and malate)
33 mg
8%
GABA (Gamma-AminoButyric Acid)
250mg
†
Lemon Balm Extract
(Melissa officinalis, leaf)
50 mg
†
L-Theanine
33 mg
†
Other Ingredients: Vegetable cellulose (vegetarian capsule), microcrystalline cellulose, magnesium stearate, silicon dioxide.

Contains no milk/dairy, gluten, wheat, yeast, soy, eggs, corn, sugars, artificial colors or preservatives.
Vitamin B6
8 mg
Vitamin B6, as pyridoxine and pyridoxal-5-phosphate, is essential for at least 100 enzymes that help the brain make key neurotransmitters. It helps the body utilize carbohydrates, fats and amino acids derived from proteins. Vitamin B6 aids the conversion of potentially damaging homocysteine into useful antioxidants. It also promotes relaxation and healthy mood. This formula provides the two chemical forms of B6 that are most fully absorbed and utilized.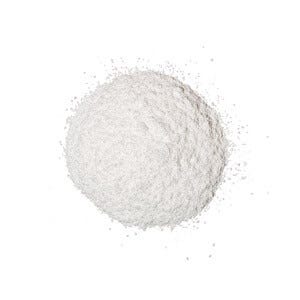 Magnesium
33 mg
Magnesium is an essential mineral for all the cells of the body and is fundamentally important for the electrical activity of the brain's nerve cells and for the healthy functioning of their trillions of information connections (synapses). Known as "the relaxation mineral," magnesium plays an important role in hydration, muscle relaxation, energy production, regulation of adrenaline and overall sleep quality. Magnesium promotes a calm, balanced and mentally focused demeanor.
GABA
250 mg
Gamma-amino-butyric acid (GABA) is an amino acid and calming neurotransmitter that inhibits excessive firing of neurons in the brain. GABA can help flip the "off" switch on worrisome, ruminating thoughts, which supports the body's natural mechanism for quieting the mind.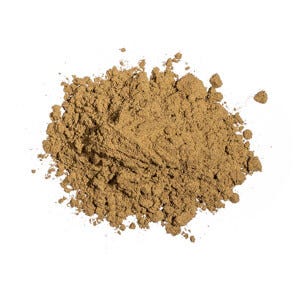 Lemon Balm Extract
50 mg
Lemon balm (Melissa officinalis) is a member of the mint family and has been used as a medicinal herb in Southern Europe for many years. In a controlled study, lemon balm was shown to improve mood and significantly increase calmness and alertness.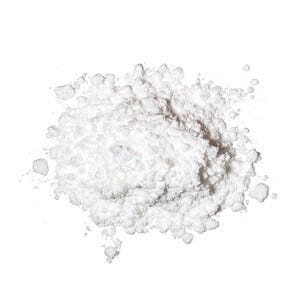 L-Theanine
33 mg
Extensive clinical research links this amino acid with the health benefits of green tea. It enhances relaxing alpha brain wave activity, reduces tension, and fosters a restful state without diminishing daytime alertness. It also promotes healthy blood pressure stability against the over-excitability associated with stress.
Compare with Similar Products
Compare with Similar Products
| | | | |
| --- | --- | --- | --- |
| | GABA Calming Support | NeuroLink | Restful Sleep |
| Customer Rating | | | |
| Price | $39.95 | $39.95 | $39.95 |
| Supplement form | Capsules | Capsules | Capsules |
| Health Benefits | Relaxation Calm Stress Support | Mood Calm Focus | Sleep Relaxation Calm |
| Ingredients | Vitamin B6 Magnesium GABA Lemon Balm Extract L-Theanine | Vitamin B6 L-Tyrosine GABA L-Glutamine L-Taurine 5-Hydroxytryptophan | Vitamin B6 Magnesium GABA Valerian Extract Melatonin |
Frequently Asked Questions
How do I take GABA Calming Support?
Adults take 1 to 6 capsules daily with water, on an empty stomach. The dosage for children should be directed by a nutritionally informed physician.
Can I use this product for sleep?
Yes, GABA Calming Support enhances calm and helps allow you to unwind at the end of the day, which supports healthy sleep. You may also want to try a supplement Dr. Amen designed just for promoting sleep called Restful Sleep.
Will GABA Calming Support make me groggy during the day?
No, GABA Calming Support is intended to help calm an overactive mind and promote relaxation in the body. It does not cause grogginess.
Do I need to take this every day for it to work?
If you feel a need to support calm in the mind and body daily, taking GABA Calm Support each day is highly recommended. If you only need support occasionally, you can take it on an as-needed basis.