Provides the nutrient betaine (trimethylglycine, TMG), which enhances SAMe for healthy mood; provides crucial methyl for DNA, brain neurotransmitters, melatonin and myelin production; and helps cells regulate their water content.
Free shipping on all subscriptions & US orders over $75*
Contactless delivery | 100% money back guarantee
Shipping Update: Click Here
Mood
Promotes positive mood and emotional balance
Protective
Helps prevent homocysteine adverse effects
Methyl
Supports numerous brain and other organ functions
Betaine TMG Pairs with SAMe for Enhanced Mood Benefits
Betaine (trimethylglycine, TMG) occurs naturally in our cells. Taking betaine can improve SAMe's mood benefits: in a clinical trial, subjects who received SAMe (750 mg/day) plus betaine (375 mg/day) performed better than SAMe alone (800 mg/day) on measures of worry, helplessness and worthlessness, agitation, and physical efficiency.
Supports Healthy Homocysteine Metabolism
Making SAMe generates homocysteine, which can have toxic effects. Betaine readily provides methyl needed to recycle homocysteine. Betaine bypasses enzyme systems that get methyl from folate and vitamin B12 but are vulnerable to inherited gene errors. Many individuals who are unable to achieve healthy homocysteine regulation by taking folate and vitamin B12 experience success by taking betaine.
Important Molecular Tool for Regulating Cell Water Content
Regulation of water content is a survival issue for all human cells. With too little water they shrink and their enzymes can't work; with too much, they swell and can rupture. They use betaine to sensitively regulate their water content.
No Artificial Coloring

No Artificial Flavoring

Egg Free

Yeast Free

Dairy Free

Gluten Free

Sugar Free

Corn Free

Soy Free

Vegan
Supplement Facts
Serving Size 2 Capsules
Servings Per Container 30
Amount Per Serving
% DV
Betaine (Trimethylglycine)
1000 mg
*
Other Ingredients: Vegetable cellulose (vegetarian capsule), microcrystalline cellulose, magnesium stearate, silicon dioxide.

Free from milk/dairy, gluten, wheat, yeast, soy, eggs, corn, or artificial colors or flavorings.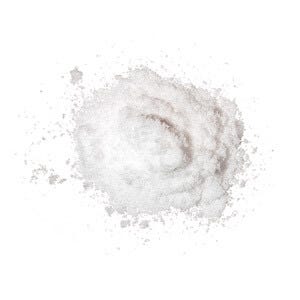 Betaine
1000 mg
Betaine or trimethylglycine (TMG) is a small molecule that's integral to human metabolism. We get betaine from beets (hence its name), spinach, and a few other foods. It's clinically proven to help the brain, liver, and other organs. It also helps conserve the body's antioxidant defenses and is a potent means for controlling potentially toxic homocysteine.
Compare with Similar Products
Compare with Similar Products
Frequently Asked Questions
How do I know whether I need this supplement?
Inherited mutations of the enzymes that obtain methyl from folate and vitamin B12 are very common, afflicting 1 in 4 individuals of some ethnic heritages. Taking Betaine TMG helps bypass such metabolic limitations. Also, anyone who is having mood difficulties can add this supplement into their daily routine. If they are already taking SAMe they can reasonably expect its benefits will be further increased.
What's the best way to take this supplement?
Try to take Betaine TMG at least two hours after eating, otherwise components of the meal you've recently consumed can compete with it for absorption into the bloodstream.
How much should I take for best results?
A good maintenance dose is one capsule (500 mg) once or twice daily between meals. To enhance SAMe for mood, we recommend taking at least one capsule for each 800 mg of SAMe that you take. To promote healthy homocysteine metabolism, take 2 capsules once or twice daily. Betaine is very safe to take, and some individuals may benefit from even higher intakes, as recommended by a nutritionally informed practitioner.
Can vegetarians take this product?
Yes, it is suitable for vegetarians and vegans.
Is this product the same as Betaine HCl?
No. That is a different dietary supplement, a digestive aid. This product, Betaine TMG, is not a digestive aid and is directed primarily at promoting brain health.