An ultra-pure source of lithium that promotes a healthy mood and positive attitude. The low-dose lithium in Lithium Orotate supports brain health. It is a safe and potent source of lithium that helps you maintain a positive mood and sense of well-being. Additionally, it supports cognitive function for people of all ages
Free shipping on all subscriptions & U.S. Orders Over $75*
Contactless Delivery | 100% money back guarantee
Shipping Update: Click Here
Memory
Supports enhanced recall and retention
Mood
Promotes positive mood and emotional balance
Pure & Safe Lithium.
Lithium Orotate is an ultra-pure and safe source of lithium, a mineral that supports brain health.
Lithium has been proven essential for humans and widely clinically researched to support memory and mood.
Benefits of Lithium Orotate
Higher lithium levels in drinking water have been linked to better self-control. Additionally, higher lithium blood levels are linked to lower incidences of self-harm. Dietary supplementation with low-dose lithium promotes healthy mood, sociability, and self-esteem. Another benefit is that low-dose lithium supplementation supports cognitive function in the elderly.
Easy to Take
The orotate form of lithium is well absorbed and well tolerated.
No Artificial Coloring

No Artificial Flavoring

Egg Free

Yeast Free

Dairy Free

Gluten Free

Sugar Free

Corn Free

Soy Free

Vegan
Supplement Facts
Serving Size 1 Capsule
Servings Per Container 60
Amount Per Serving
%DV
Lithium (as Orotate)
5 mg
†
Other Ingredients: Vegetable cellulose (vegetarian capsule), microcrystalline cellulose, magnesium stearate, silicon dioxide.
Lithium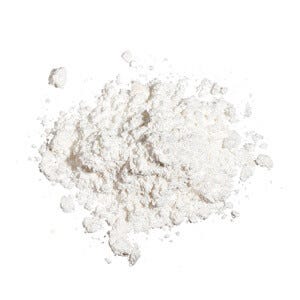 Lithium orotate is a safe, well tolerated, and well absorbed dietary source of lithium. The orotate part of the molecule delivers lithium to the body in its biochemically active form, the positively charged lithium ion (Li+). Orotate occurs naturally in our diet and is also routinely made in the body.
5 mg
Frequently Asked Questions
Is lithium essential for our health?
Currently, there is no definitive answer. Some evidence has indicated that lithium is essential in goats and rats, but (despite a lot of internet hype) there isn't sufficient evidence to prove it is essential for humans. But many dietary substances that are not proven essential do have very substantial benefits when taken as dietary supplements.
Is this the same as the lithium carbonate drug?
No. This is a dietary supplement form of lithium, provided in very low doses ("microdoses") to support healthy brain structure and function
How much of this can I safely take?
As per the SUGGESTED USE on the label, we recommend a daily intake of 5 or 10 mg. Some nutritionally informed physicians recommend up to 20 mg per day for patients under their supervision. We strongly urge not to consume more than 20 mg per day.
How much can I expect this product to really help my brain?
This mineral has shown some very promising effects in human, animal and experimental studies. It is not a panacea but can be a valuable addition to a comprehensive personal health regimen.
Which supplements should work best with this supplement for my brain?
The BrainMD team recommends everyone concerned about their brain health should supplement their healthy diet with – at a minimum – the vitamins and essential minerals as provided by BrainMD's NeuroVite Plus, and a full-potency Omega-3 EPA+DHA concentrate as in our Omega-3 Power.
I'm really having trouble with my memory. Will this product help me?
Lithium orotate, at this very low dose, does have potential benefits for memory, especially if taken along with BrainMD's Brain & Body Power MAX supplement system.
Is this product suitable for vegetarians or vegans?
Yes, absolutely. It is also free of glutens, sugar, dairy, corn, yeast, egg, and has no artificial colorings or flavorings.