Benefits of Turmeric for Your Brain & Must-Try Recipes!
In today's stressful world, we can get remarkable help from the food we eat that can make a positive impact on our body's health. At BrainMD, we offer supplements with breakthrough ingredients for improving brain health while also promoting a sharper memory. In this blog series, we're taking a closer look at our ingredients' origins, uses, and recipes, so you can incorporate them into your diet.
What is Turmeric?
Turmeric is a popular ingredient that's been used for thousands of years as a spice, medicinal herb, and even for spiritual support. Traditional Asian societies used it for practically all their medicinal needs. Hundreds of millions of people in other countries include turmeric in their daily diet, and it's recommended that we do the same.
Turmeric is a tropical plant and a member of the ginger family. The turmeric root sold at food markets is an underground stem or rhizome. From the outside, turmeric looks a lot like ginger, but when you break them in half, turmeric's interior is gold, while ginger's is green. Turmeric originates from India and has been used as a spice in dishes for thousands of years. The turmeric root is dried, ground into powder, and added as a major constituent of yellow curry sauces.
Due to its long and cosmopolitan history as a spice, turmeric is found in many different foods. But turmeric powder can only deliver limited amounts of curcumin in a meal. After the three active curcumin substances were discovered a few decades ago, scientists focused on exploring how they worked in the body and used modern techniques to confirm their surprisingly broad range of health applications, including turmeric for your brain and memory.
What is Curcumin? 
Curcumin is an abbreviated name for a combination of the three main ingredients of turmeric known to improve health: polyphenol curcuminoids called curcumin, demethoxy-curcumin and bis-demethoxycurcumin. Polyphenols occur in many plants and are adequate antioxidants, but these curcuminoids are exceptionally powerful and have a diverse range of cell-level molecular actions. Curcuminoids have sparked intensive clinical investigation for applications to practically all aspects of human health.
In addition to supporting the brain, curcumin has benefited the eyes, heart and circulation, joints, intestinal tract, skin, prostate, muscles, nerves, and numerous other human tissues. The key to getting the maximum benefit from curcumin is to ensure that it is adequately absorbed once you take the supplement.
Benefits of Longvida Curcumin for Your Brain & Memory
The only factor that limits curcumin's health-giving potential is that all three of the active substances are poorly absorbed in the body. That's why BrainMD uses Longvida® Optimized Curcumin Extract in our Brain Curcumins supplement to ensure your body will make the most of this powerful ingredient. Longvida curcumin is a sophisticated curcumin concentrate formulated for ultrahigh absorption and is known to improve human brain function. Since many curcumin supplements are not supported by adequate human research, we chose the Longvida curcumin ingredient for our Brain Curcumins because it is backed by competent clinical trial investigation.
BrainMD's scientific-medical team developed Brain Curcumins using a specially concentrated extract of all three curcumin substances from turmeric as the main ingredient. This Longvida curcumin ingredient was developed at UCLA to add incredible antioxidant power to your cells. It also regulates the inflammatory response and generally helps counter everyday stressful, emotional, chemical, and physical challenges. A double-blind clinical trial found that it helps maintain a healthy mood and cognitive functioning in people under mental strain.
The clinical trial also established that this specific curcumin ingredient can help us keep a positive mood when under stress, stay alert and calm while under mental strain, and reduce the fatigue we can develop after a mentally challenging task. Some of the subjects who received Longvida curcumin in this trial showed better working memory (such as multitasking) just 1 hour after taking it. In this trial, cholesterol measures also improved. In another trial, this ingredient was found to have powerful circulation benefits.
Since the chemical composition of every curcumin ingredient is so specific, it isn't appropriate to transfer results from clinical trials with one ingredient to make conclusions about another ingredient. That's why the BrainMD team waited until the necessary brain-focused clinical trial was completed and published, before developing our Brain Curcumins supplement.
The Curcumin and Cumin Confusion
While these two ingredients may sound similar and are even included together in many recipes, they are completely different. Curcumin is derived from turmeric in the ginger family while cumin is related to the parsley family.
2 Simple Turmeric Recipes to Try
Turmeric is easy to incorporate into a healthy diet. Add a pinch of turmeric powder to your favorite dishes, from scrambled eggs to roasted vegetables, and try our recipes for Smooth Sweet Potato Soup and Cauliflower Mashed Potatoes: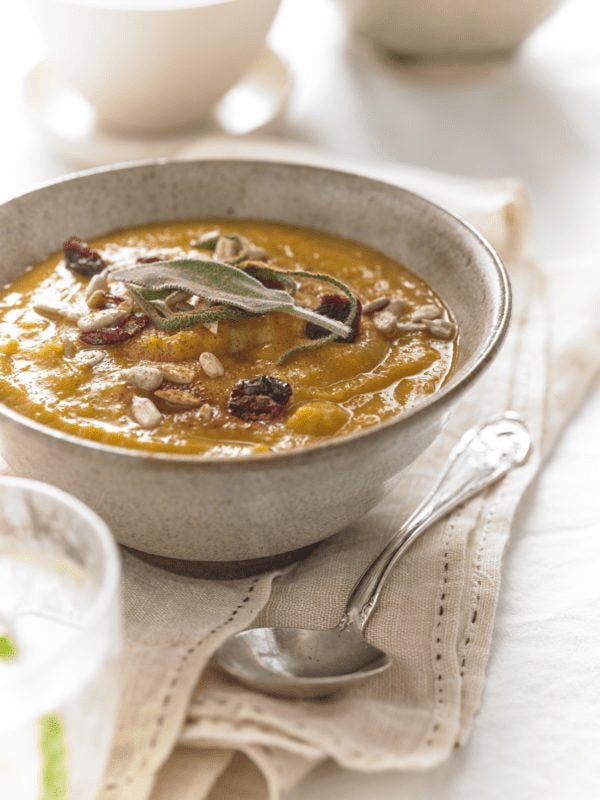 Smooth Sweet Potato Soup
1/2 cup  Onion, Diced
1/3 cup  Celery, Diced
3 Tbsp Leeks, Diced
2 Cloves of Garlic, Minced
6-7 cups Low Sodium Vegetable Stock
1 1/2 lbs Sweet Potatoes, Peeled and Diced
1 stick Cinnamon
1/4 tsp Nutmeg
1 tsp Real Salt (Optional)
1 tsp White Pepper
1/2 cup  Almond Milk or Coconut Milk
2 Tbsp Fresh Sage, Finely Chopped
1/4 cup  Sunflower Seeds (Optional)
1/8 cup  Cranberries, for Garnish (Optional)
1 Pinch of Cinnamon, for Garnish
1/2 Teaspoon of Turmeric Powder
Cauliflower Mashed Potatoes
1 head Cauliflower
2 cups Vegetable Broth or Water
1/4 cup Soy Milk or Unsweetened Almond Milk
1 Tbsp Earth Balance Spread
1/2 tsp Italian Seasoning
2 Cloves of Garlic, Minced
1 tsp Fresh Rosemary, Finely Chopped
2 tsp Cornstarch (mixed with 2 tablespoon water)
Real Salt and Pepper, to Taste
2 Tbsp Finely Chopped Chives (Optional)
2 cups Spinach
1/4 cup Sunflower Seeds, Raw
1/2 Teaspoon of Turmeric Powder
Remember, you can take an effective daily dose of curcumin in the supplement Brain Curcumins. You might also want to try Serotonin Mood Support to give you an added boost in mood throughout the day.
As the leader in brain-directed supplements, BrainMD offers the highest purity ingredients in our memory products. For more information about Brain Curcumins or our full catalog of brain healthy supplements, visit the online store at BrainMD.

Latest posts by BrainMD Life
(see all)