Provides the three major curcumins as the LONGVIDA® preparation, which is very well absorbed. LONGVIDA® helps fight physical fatigue and helps maintain healthy mood and cognitive functioning, while under mental strain.
Free shipping on all subscriptions & US orders over $75*
Contactless delivery | 100% money back guarantee
Shipping Update: Click Here
Cognition
Supports working memory while under mental strain
Mood
Promotes positive mood and emotional balance
Protective
Helps prevent homocysteine adverse effects
Natural Mood Resilience
Supports working memory, calmness, and satisfaction in coping with mental strain, and lessens the physical fatigue. Supports cardiovascular health.
EXTREMELY WELL ABSORBED
The three curcumins from turmeric root have potent benefits in experimental systems, but are poorly absorbed when taken by mouth, which greatly limits their effectiveness. LONGVIDA® Optimized Curcumin Extract is excellently absorbed by mouth and delivers curcumins to the brain.
PROMOTES HEALTHY MOOD RESILIENCE WHEN UNDER STRESS
In a clinical trial, healthy individuals with age-related memory difficulties were randomly assigned to receive either LONGVIDA® or a placebo, daily by mouth for 28 days. On the first day they took a challenging, computerized cognitive test. Both groups reported lowered calmness and "contentedness" (satisfaction), perhaps due to frustration from taking the test. On the 28th day the test was repeated and the curcumin group scored statistically better than placebo for calmness and contentedness.
SUPPORTS WORKING MEMORY UNDER MENTAL STRAIN
The repeat of the cognitive assessment test at 28 days found the curcumin group statistically more improved than the placebo group on a measure of working memory. This is related to alertness and to the brain's short-term information capacity to facilitate doing a task. LONGVIDA® may help conserve this faculty, which tends to decline with age.
LESSENS PHYSICAL FATIGUE ASSOCIATED WITH MENTAL STRAIN
As the trial began, taking the test brought on physical fatigue similarly in both groups. On the repeat test after the trial ended, the curcumin group reported less fatigue than before, to a statistically superior extent compared to the placebo group.
Sugar Free

No Animal Products

Artificial Additive Free

Gluten/Yeast Free

Corn Free
Supplement Facts
Serving Size 1 Capsule
Servings Per Container 60
Amount Per Serving
% DV
LONGVIDA® Optimized Curcumin Extract (from Curcuma longa root) [standardized to 23% curcuminoids]
500 mg
*
Other Ingredients: Vegetable cellulose (vegetarian capsule), soy lecithin, stearic acid, maltodextrin, ascorbyl palmitate, silicon dioxide.  

Contains Soy. Free from milk/dairy, gluten, wheat, yeast, eggs, corn, or artificial colors or flavorings.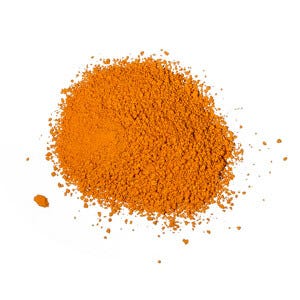 LONGVIDA® Curcumin
500 mg
The three major curcumins (curcumin, demethoxy-curcumin, and bis-demethoxycurcumin) from the turmeric root are powerful antioxidants. In a triple-blinded clinical trial, the LONGVIDA® preparation has been shown to help working memory, improve calmness, and lessen physical fatigue. It also supports cardiovascular health by lowering total and LDL cholesterol.
Compare with Similar Products
Compare with Similar Products
| | | | |
| --- | --- | --- | --- |
| Compare with Similar Products | Brain Curcumins | MethylFolate | Happy Saffron Plus |
| Customer Rating | | | |
| Price | $44.95 | $29.95 | $49.95 |
| Supplement form | Capsules | Capsules | Capsules |
| Health Benefits | Cognition Mood Protective | Mood Methyl Protective | Mood Focus Anxiousness |
| Ingredients | LONGVIDA® Curcumin | Folate | affron® saffron LONGVIDA® Curcumin Zinc |
Frequently Asked Questions
How do I know whether I need this supplement?
This supplement is an excellent source for readily absorbable curcumins. Conventional curcumin powders can be so poorly absorbed that no curcumin is found in the bloodstream. This supplement is also more "brain-healthy" than other curcumin supplements, by promoting healthy mood and cognitive performance while under mental strain.
What's the best way to take this supplement?
Take 1 capsule once daily between meals, or more as directed by a nutritionally informed physician. The curcumins are extremely well tolerated and safe to take up to levels of multiple grams per day.
Can vegetarians take this product?
Yes, it is suitable for vegetarians and vegans.
How does this differ from a turmeric product or other curcumin products?
This product carries much more highly concentrated curcumins than turmeric root. Its superior capacity to deliver curcumins is verified by human trials. It is also standardized, so that you get the same product each time you buy a bottle and you can accurately gauge the dose that works best for you.