Epigenetics Basics: Some of the Best Ways to Boost Your Health

Medically Reviewed by Dr. Parris Kidd
Humans have 23 pairs of chromosomes in most of their cells, one set coming from each parent. Chromosomes package up the DNA and are located in the nucleus of each cell. Each chromosome contains genes that provide instruction, or coding, in the DNA for producing the different kinds of proteins that make up our cells.
Our reproductive cells only have 23 single chromosomes, so that when they're combined after fertilization they can go on to create a new human with 23 chromosome pairs. Another twist in our genetics is that the mitochondria, which generate most of our energy, also have DNA. Though the amount of mitochondrial DNA (and their number of genes) are small compared to what's in the cell nucleus, our mitochondrial DNA is important for our health.
What's Epigenetics?
As the understanding of our genetics becomes more sophisticated, epigenetics has become increasingly important. Epigenetics is genetic activity above the level of DNA: regulatory proteins layered over our DNA can profoundly affect when and how the DNA is read out to make proteins. In a broad sense, our epigenetics is affected by the choices we make related to diet, exercise, or other lifestyle factors.
Another aspect of our genetics that affects our epigenetics is that our genes have far more variability than previously believed. Many of our genes have differing DNA coding in different people, variations that can impair the functioning of the proteins that they code for. These variations – called polymorphisms – pop up in different individuals and interact with epigenetic factors to make for considerable variation in genetic activity from one individual to the next.
As the field of genomics continues to work out polymorphisms and epigenetics, it's helping to identify and link various health risks to our genetic and epigenetic profiles. One such function that's being actively researched is memory.
Memory Problems
People who have one or two copies of the apolipoprotein E4 (APOE4) gene on their chromosome 19 have a higher risk for memory problems – there's more potential risk from two copies than from one.
APOE Genes
Everyone has two APOE genes just as they have doubles of all their other genes. There's still a lot we don't know about apoE proteins, but we do know that some work better than others. A 2020 review in the journal Neurobiology of Disease indicates they have at least 3 functions: (1) clearance of debris from the brain tissue, (2) promoting connectivity between nerve cells, and (3) tamping down inflammatory activity.
There are three versions of the APOE gene: E2, E3, and E4. E2 codes for proteins that appear to protect the brain, at any stage of life. E3, which is the most common version, codes for proteins that don't harm the brain but aren't particularly protective either. Proteins from E4 appear to be bad for the brain, perhaps even early in life.
The APOE4 gene is the most threatening of the various genes linked to memory problems. Having one copy of E4 increases risk for major memory problems; two copies of E4 equate to the most predictable risk for memory problems later in life. APOE4 is strongly linked to buildup of beta-amyloid plaques in the brain, which are well established to increase risk for major memory problems.
Beta-amyloid and Tau Proteins
Beta-amyloid plaques are aggregates of the beta-amyloid protein that are believed to have a gooey effect in the brain tissue and damage the functioning of nerve cells.
Whereas beta-amyloid is located in the spaces between brain cells, tau proteins are found inside neurons. They normally are building blocks for microtubules, linear cell structures that provide microscopic tracks (think train tracks) that help our cells move proteins from one location to another. When tau proteins function abnormally, proteins derail from these microscopic tracks and cell functioning becomes impaired.
Tangled and abnormal tau deposits can result from repeated head injury. This is very common in football players. Aside from head trauma, mutations in the MAPT gene on chromosome 17 can cause major tau protein problems, as can excessive iron stores.
Other Genes Linked to Memory Problems
Besides APOE4, at least three other genes can increase harmful beta-amyloid plaque production:
The amyloid precursor protein (APP) gene on chromosome 21 sometimes causes memory problems between the ages of 35-65.
The presenilin 1 (PSEN1) gene on chromosome 14 can cause serious memory issues.
The presenilin 2 (PSEN2) gene on chromosome 1 also can cause serious memory issues.
Of all the memory-damaging genes, the most common is APOE4, with about 15% of the U.S. population having at least one copy. The APOE4 gene can exacerbate poor blood flow to the brain, but aerobic exercise can significantly increase blood flow to the brain in APOE4 carriers.
It's essential that people with this gene take good care of their blood vessels. This is one way epigenetics can improve brain (and body) health.
What Affects Our Epigenetics?
For the past few decades, scientists have been exploring the field of epigenetics – the way diet, and other non-genetic factors can turn certain genes on or off. As a result of epigenetic influences, certain illnesses can become more or less likely in us as well as our offspring.
Geneticists now know that environmental factors like diet, stress, toxins, and prenatal nutrition can affect the activity of the genes that are passed on to your offspring and beyond.
Researchers have found that prepubescent boys who started smoking cigarettes increased the risk of weight issues in their children. Unwise decisions at such a young age have the potential to affect future generations.
So, what can you do to safeguard your health and the health of future generations? Here are some healthy ways to protect your memory and overall wellness with epigenetics basics…
Support Memory & Long-Term Health with These 6 Epigenetics Basics
Know Your Family History
One of the most crucial epigenetics basics is to know your family's genetic and other health history. Though it may be difficult to take the time to dig into your family's health history, such a project may pay dividends for your personal health.
Though some relatives may not choose to share their health history, do your best to get an accurate picture of those in your family who may have/had memory issues or other illnesses in the past. This can help you know if there are certain health problems you should be aware of so you can take the appropriate steps to safeguard yourself against them.
Get Early Screening
For those who have genetic risk factors (especially a family history of memory problems), early screening – around age 40 – is recommended. This screening may include questionnaires and cognitive testing. Early screening may give you a window of time in which to address other possible risk factors.
Work with your doctor or healthcare practitioner to order a lab test that includes apolipoprotein E gene status. The test should let you know if you carry the APOE4 gene.
Presenilin and other more sophisticated genetic testing may be worthwhile if people in your family have early-onset memory issues. If it's discovered that you have any of these genes, it's vital that you get genetic counseling and immediately adopt a clean lifestyle.
Regular Exercise
Physical exercise may slow beta-amyloid buildup in the brain in APOE4 carriers. Research teams in Finland and Sweden found that exercising at least twice a week in middle age lowered the chance of developing memory issues more than 20 years later. This protective effect was stronger in people with the APOE4 gene.
Though everyone should exercise regularly, it's recommended that you do aerobic exercise if you have one or two APOE4 genes. Also, cleaning up your diet and lifestyle may give you added support.
Protect Your Brain
If you suspect you may have a genetic predisposition to memory issues, caring for your brain is critical. Learning new things, playing brain games, and engaging in creative hobbies are great ways to keep your brain sharp. Being vigilant about your brain health could make a huge difference in your life, especially if you've watched family members struggle with memory issues or other health problems.
Avoid Head Trauma
To protect your brain from injuries (which can increase abnormal tau proteins), avoid contact sports. Also, do your best to avoid falls, which are much more common as you age. Practice balance exercises and strengthen your muscles to keep them in shape.
Eat Healthy Foods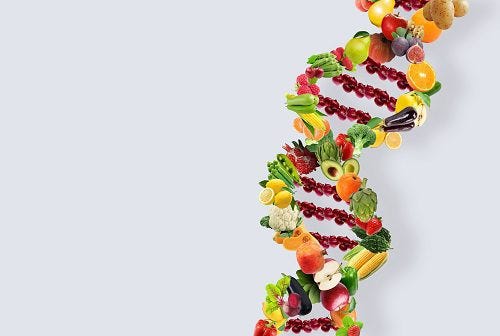 It's recommended you avoid or limit:
Meals with high-glycemic foods and loads of saturated fat: Fast food, pizza, mashed potatoes, pancakes with syrup, bacon, cheap hamburgers or other feedlot meats all raise your blood sugar too fast, stress your insulin system, challenge your liver, and can contribute to unhealthy weight, hypertension, and other health problems that can negatively affect your brain and body.
Processed cheeses and microwave popcorn: They contain diacetyl, a flavoring chemical that can increase beta-amyloid.
Also, consider adding these healthy foods to your diet:
Antioxidant-rich spices: turmeric, ginger, garlic, onions, saffron, cinnamon, parsley, sage, rosemary, thyme, coriander, oregano, cloves.
Foods with detox power: wild-caught salmon, blueberries, curries, crucifers (kale, broccoli, cabbage, cauliflower, collard greens), mushrooms.
Polyphenol-rich foods and beverages: sugar-free dark chocolate, green tea, berries (blueberries, blackberries, cranberries, raspberries), apples, cherries. Polyphenols support a healthy heart and circulation, deter LDL-cholesterol damage, and assist with healthy inflammatory and immune function.
Vitamin-rich foods: leafy greens, gluten-free grains, and grass-fed liver and meats.
Embrace Epigenetics
Your genes don't have to be your destiny. Like those detailed above, there are many natural ways to protect your memory and health over the long-haul.
Try the above epigenetics basics and let us know if you notice an improvement in your health and well-being.
At BrainMD, we're dedicated to providing the highest purity nutrients to improve your physical health and overall well-being. For more information about our full list of brain healthy supplements, please visit us at BrainMD.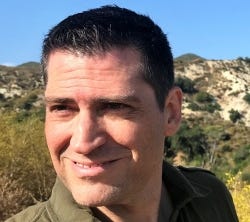 Latest posts by Keith Rowe
(see all)