Did You Know That Saffron Can Make You Happy?
Saffron Supplements: Did You Know They Can Help You Feel Happier?
What makes you happy?
Is it a place you often visit? Or chatting with a friend for hours on end? Or is it a favorite food or activity?
Many things can provide happiness in our lives. Unfortunately, there are also many things that can steal our happiness. Though everyone has their ups and downs in life, some people get stuck in a rut and need help getting out.
If you struggle with maintaining your focus and mood or just want to have more happiness in your life, you might consider trying BrainMD's new mood-boosting saffron supplement, Happy Saffron Plus.
BrainMD's Happy Saffron Plus
This breakthrough nutraceutical formula was scientifically designed to promote a positive mood. It brings together nutraceutical preparations of the two most traditionally revered "happiness herbals" – saffron flower extract and curcumin from the turmeric root – with zinc, a mineral essential for life and vital for positive mood.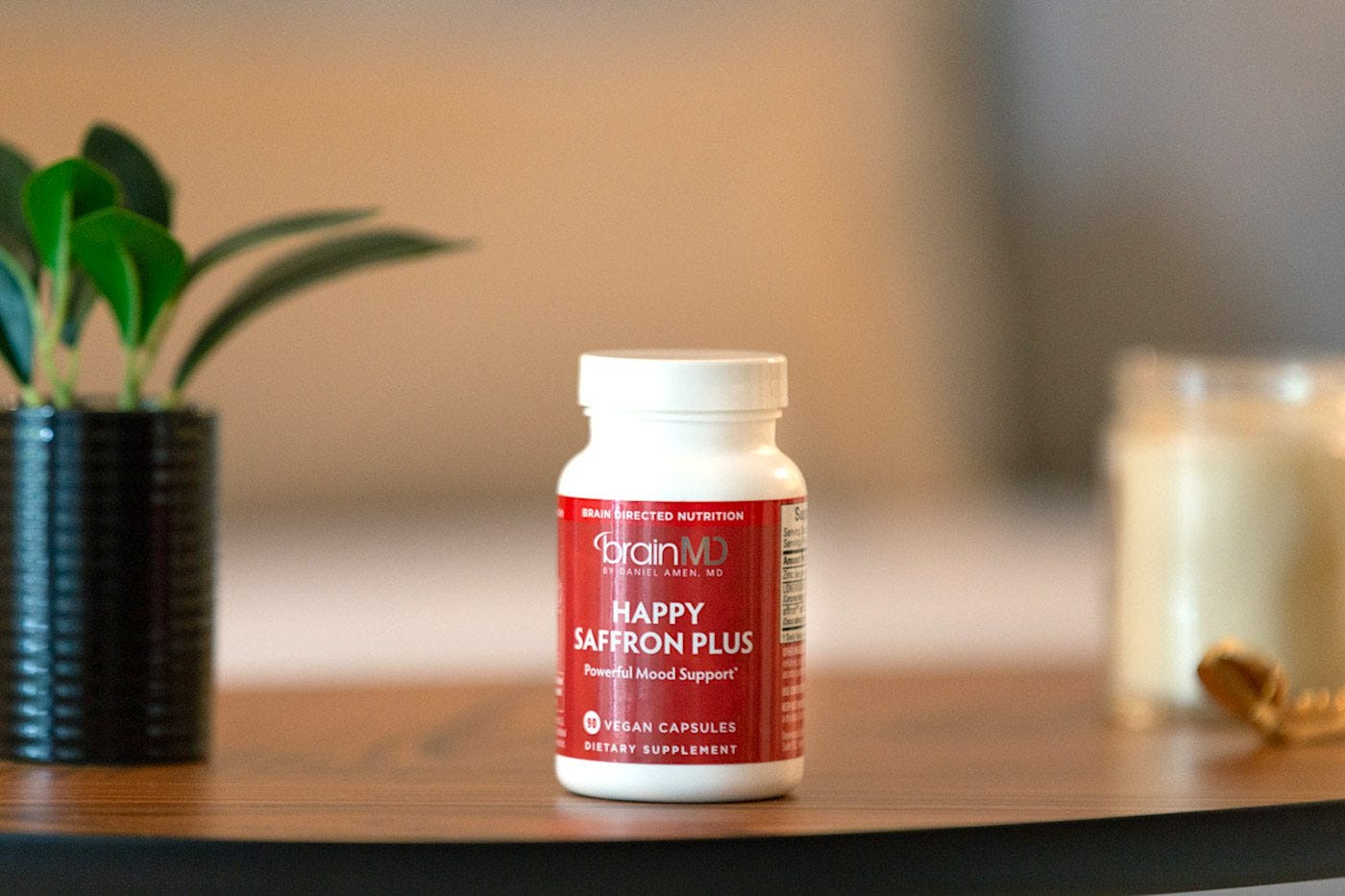 Why You Need It
In the U.S., at least 1 in 5 people endure serious mood problems and at least 1 in 4 experience significant feelings of anxiousness. Happy Saffron Plus was developed from clinical research with three nutraceuticals for brightening mood, coping with anxious feelings, and enhancing focus while under mental strain.
Benefits of Happy Saffron Plus
Based on the most current research, this supplement combines three potent nutraceutical ingredients to provide maximum mood support.
Based on considerable clinical and other scientific research, this formula offers:
Powerful support for positive mood
Increased capacity for coping with anxiousness
Enhanced alertness under stress
What's in Happy Saffron Plus?
Here are the 3 ultra-pure, high-potency ingredients found in Happy Saffron Plus: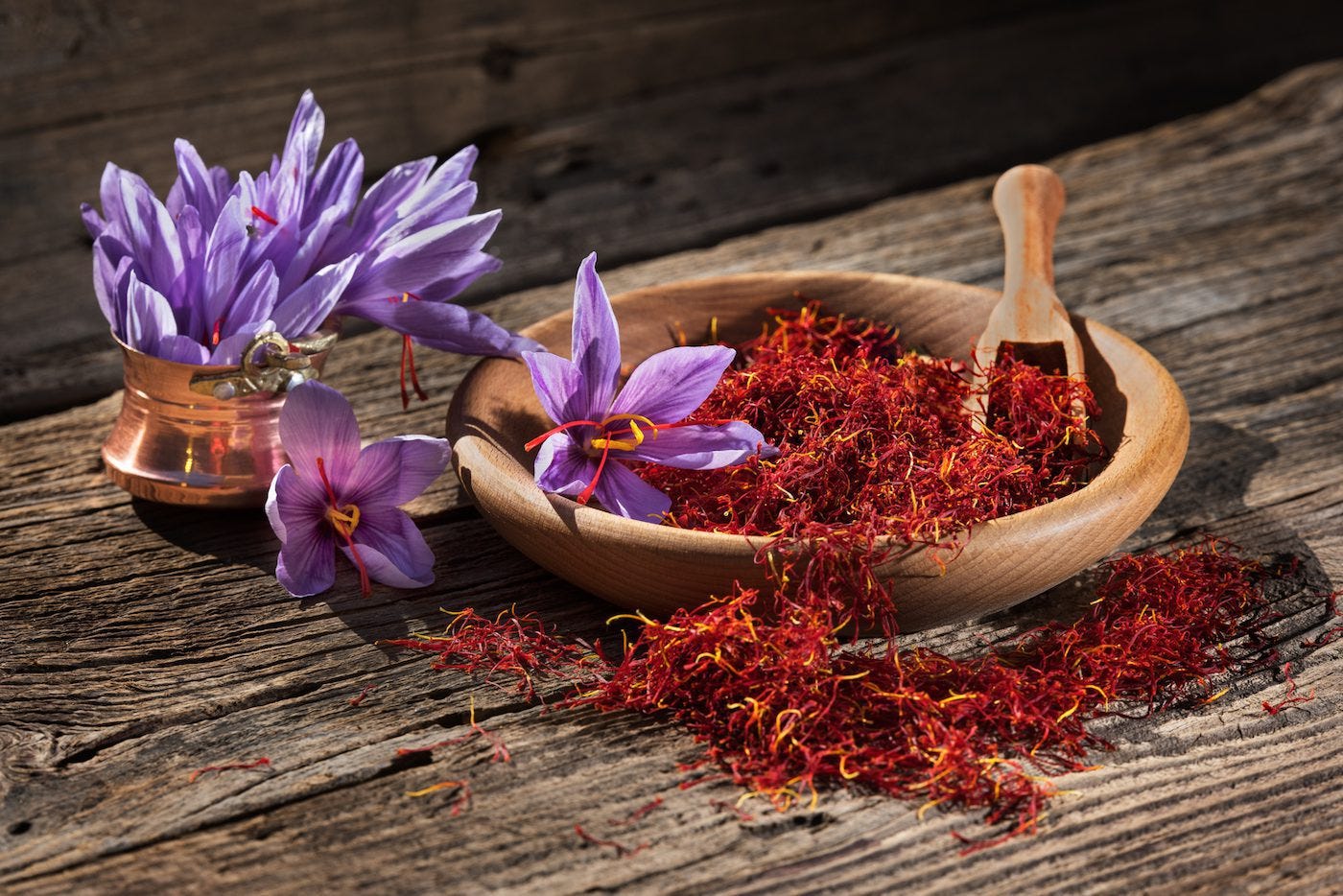 1. affron® Standardized Saffron Extract. Saffron has been the happiness spice in the Middle East for at least 2600 years. Modern clinical benefits fully support the traditional reverence for saffron. affron® is a water-extracted saffron concentrate standardized for its most active constituents. This extract has performed extremely well for improving mood and anxiousness, not just in adults but in adolescents, in clinical trials at a dose of 28 mg per day.
 2. Longvida® Optimized Curcumin Extract. The turmeric root parallels saffron as an Asian happiness herbal for at least 2600 years. Curcumin is the molecular complex from turmeric root that improves mood. This Longvida® ingredient features excellent absorption of curcumin and has worked well in clinical trials at 400 mg per day or higher.
 3. Zinc, as Glycinate. This mineral is essential for the functioning of at least 300 enzymes essential for our life processes, and about 2000 different human proteins in all. People with mood problems typically have low blood levels and supplementing with zinc often enhances mood.
The combination of zinc with affron® saffron and Longvida® curcumin has the potential to elevate mood, perhaps even in individuals who don't feel they have a mood problem. All three of these ingredients are documented to improve mood in controlled human clinical trials.
Happy Saffron Plus FAQ
How do I take Happy Saffron Plus?
We recommend adults take 3 capsules daily between meals.
Can children take this product?
Children ages 4-18 years can take 1 capsule per 40 pounds body weight, a maximum of 3 capsules daily.
Does this supplement contain allergens?
It is free from dairy, gluten, sugar, corn, nuts, eggs, yeast, and artificial flavorings or colorings. It does contain very small levels of soy (non-GMO).
Is Happy Saffron Plus suitable for vegans?
Yes. Happy Saffron Plus is suitable for vegans, especially those seeking to improve their mood.
Is it possible to get hooked on this product?
As with other BrainMD products, this is a dietary supplement, not a drug. It isn't habit-forming.
I'm already taking a different BrainMD mood product. Do I need to discontinue that product before taking Happy Saffron Plus?
No. Happy Saffron Plus can be used in conjunction with any of BrainMD's mood supplements.
Happier people tend to be healthier, live longer, have better relationships, and experience more success in life. Boost your bliss with Happy Saffron Plus.
At BrainMD, we're dedicated to providing the highest purity nutrients and standardized herbal ingredients to support your mood, focus and overall well-being. For more information about Happy Saffron Plus and our full list of supplements, please visit us at BrainMD.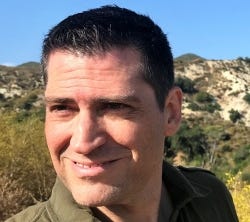 Latest posts by Keith Rowe
(see all)