The Best Natural Ways to Increase Serotonin | BrainMD
The Best Natural Ways to Increase Serotonin
Do you often have negative thoughts racing through your mind? Do you notice that you are more lethargic, irritable, or sad for no reason? Our brain requires a balance of vital neurotransmitters that help to control our feelings of happiness or positive mood.
You may have heard about dopamine, oxytocin, and endorphins as being contributing factors to feeling happy. Similar to these neurotransmitters, serotonin plays many important roles in the brain's biochemistry and is intimately involved in facilitating sustained and deep sleep, maintaining healthy mood and self-confidence, even supporting a healthy appetite and social engagement.
What is Serotonin?
Our brains produce a naturally soothing neurotransmitter called serotonin, from before birth and all through life. Serotonin is the key hormone that stabilizes our mood, feelings of well-being, and happiness. Additionally, it helps decrease our worries and concerns and is associated with learning and memory.
"People who are clinically depressed often have very low levels of serotonin," says Dr. Daniel Amen, MD.
Some studies suggest that women produce 52 percent less serotonin than men. Levels seem to fluctuate with menstrual cycles, which may explain why women are more prone to depression.
Less sunlight may also cause a drop in the neurotransmitter (chemical messengers that help the brain to function) serotonin, which in turn can initiate low mood. While serotonin levels may dip with less exposure to sunlight, many people suffer from low serotonin year-round.
When your serotonin levels are too low you're more likely to become irritable, anxious, and perceive the world as unfriendly. You may feel depressed, pessimistic, and have irregular appetite and sleep.
The good news is serotonin can be increased in the brain (and body) by eating the proper foods and/or supplementing your diet. So how can we help to increase our own serotonin levels?
4 Ways to Increase Serotonin Naturally
Here are 4 of the best strategies to increase your serotonin levels:
 1. Break a Sweat – Daily!
Exercise is a serotonin intervention – it boosts serotonin in your brain. Multiple research studies have demonstrated that exercise is at least equally effective at increasing available serotonin as serotonin-enhancing medications are, and in some cases exercise is more effective. Recently, several studies concluded that positive mood in individuals is a strong predictor of physical health. Consistent daily physical activity one of the best ways to improve your serotonin levels and your overall brain health.
 2. Keep Your Gut in Check
Much of the serotonin in your body is produced in your gut, so strategies designed to optimize gut health and the production of serotonin could certainly go a long way toward optimizing your mental health. Make sure you are taking a quality probiotic, properly hydrating, and eating a brain-healthy diet.
3. Eat The Right Food
Foods high in simple carbohydrates, such as pasta, potatoes, bread, pastries, pretzels, and popcorn, typically increase insulin levels and allow more tryptophan (the natural amino acid building block for serotonin) to enter the brain, where the brain cells can convert it to serotonin. The calming effect of serotonin can often be felt in within thirty minutes of eating these foods. This may be one of the reasons simple carbohydrates are so addictive. They can be used to make you feel happy, but can also cause high blood sugar levels that can contribute to memory problems over time.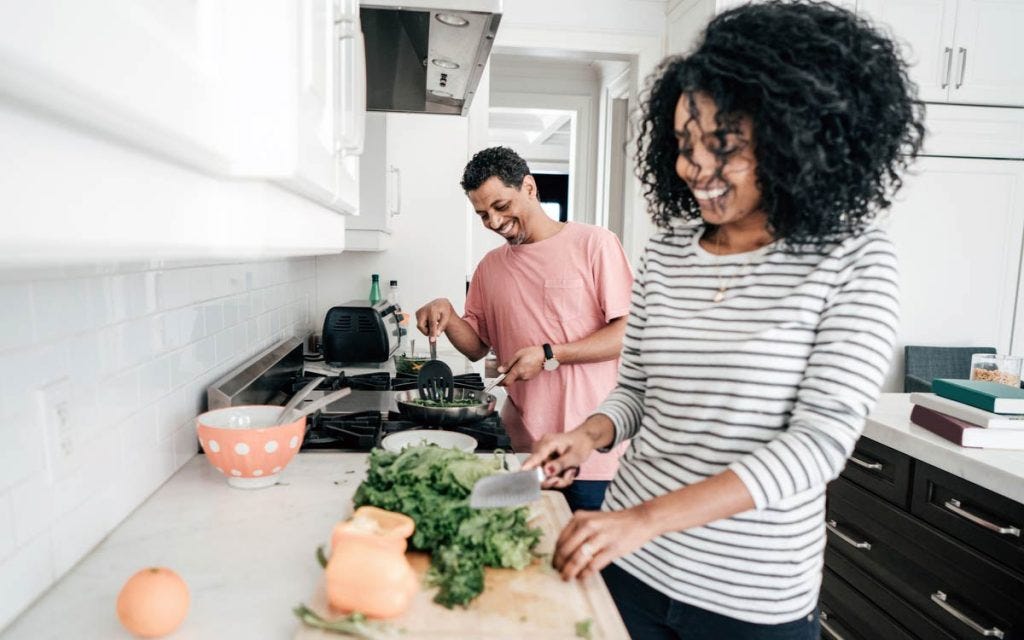 We recommend complex carbohydrates, such as sweet potatoes, apples, blueberries, carrots, and garbanzo beans, as a healthier way to boost serotonin. Brain serotonin levels can also be raised by eating foods rich in L-tryptophan, such as chicken, eggs, cheese, turkey, beef, salmon and tuna, tempeh, beans, lentils, spinach and other dark green leafy vegetables, pumpkin and chia seeds, and nuts. Many people may unknowingly trigger cognitive inflexibility or mood problems by eating diets that are low in L-tryptophan.
Interestingly, Dr. Amen states that "certain nutrients can help metabolize and help utilize serotonin most efficiently. Some of these nutrients include magnesium, zinc, folic acid, fish oils, vitamins C and B6."
 4. Natural Serotonin Supplements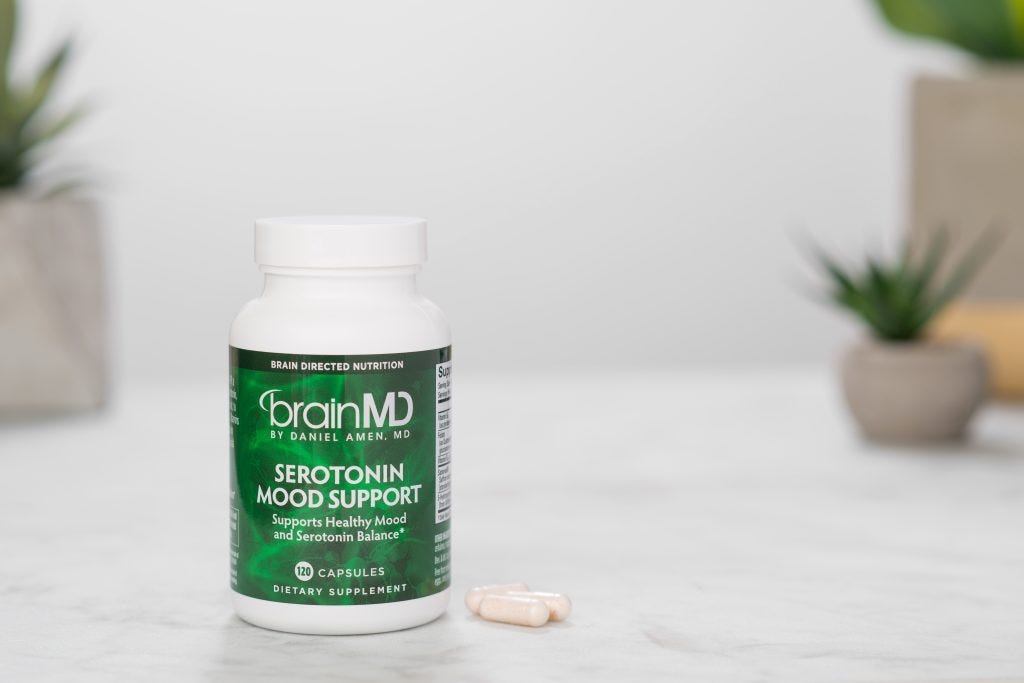 Serotonin supplements that provide vitamins B6, B12, and folate, as well as concentrates of saffron, can help support healthy serotonin levels. BrainMD's Serotonin Mood Support was created specifically to promote multiple brain mechanisms that maintain healthy serotonin levels in the brain.
"Taking supplements that help maintain healthy levels of neurotransmitters such as serotonin are important to maintaining a healthy mood." – Daniel G. Amen, MD
By committing to these 4 natural strategies to increase serotonin, you may begin to see the incredible benefits in your life including increased calmness, positive mood, and healthy weight management.
For more information about Serotonin Mood Support and our full catalog of brain healthy supplements, visit the online store at
BrainMD
.

Latest posts by BrainMD Life
(see all)