Here's How to Cook with MCT Oil (Recipes Included!)
The brain and body derive energy from many sources. One of the most potent sources of energy are the medium-chain triglycerides (MCT) from coconut oil.
You'll find high-quality, ultra-pure MCTs in BrainMD's new quick energy supplement…
Benefits of Organic MCT Oil  
Brain MCT Energy is an oily dietary supplement that offers medium-chain triglycerides (MCT), which rapidly boost the body's energy generation, especially in the brain. These are "good fats" that provide tremendous benefits for mental performance including focus and learning.
MCTs are easily digested in the intestine to make small fatty acids, which are efficiently absorbed. The liver readily converts these fatty acids from MCT into even smaller molecules called ketones, which all our cells can easily use for energy.
MCT Oil and Appetite
Satiety occurs when a person feels full while eating a meal. A dietary supplement that promotes satiety is useful for those who want to reduce their caloric intake by consuming less food. MCT has shown promise for increasing satiety.
Some clinical trials suggest that supplementing with MCT can assist with maintaining a stable weight. By enhancing satiety, which restrains appetite and promotes fat burning, MCT can be helpful for curbing unhealthy eating and stabilizing body weight.
MCT Oil Benefits for Brain & Body
Besides its benefits for promoting mental performance – including memory, learning, and focus – Brain MCT Energy may help those who tire easily when doing mental work and need more mental energy. It may also benefit individuals who have trouble maintaining a stable blood sugar supply to their brain.
Brain MCT Energy supplies biochemical superfuels for an optimal brain and body.
How to Cook with MCT Oil
Incorporating MCT oil into a meal can be a challenge for some. However, once you get started, there are many ways to cook with MCT oil. From smoothies, soups, and salads to healthy baked goods, MCT oil can lend a smooth taste and energy boost to many types of food.
3 Reasons Why You Should Prepare Foods with MCT Oil:
Flavorless and Odorless – MCT oil has a neutral flavor that allows it to blend into many recipes.
Doesn't Need to Be Melted – There's no need to melt MCT oil since it doesn't turn solid at room temperature or in the refrigerator.
Doesn't Degrade Quickly – MCT oil doesn't become as rancid as many other oils and may last for years if stored properly.
MCT Oil Meal Prep Tips
Healthy Add-on – MCT oil can be added to your morning smoothie, coffee, tea, or yogurt. It also can make the base for a healthy salad dressing. You can also drizzle MCT oil over dips, soups, oatmeal, or roasted vegetables.
Swap Out Other Oils – For a change of pace, substitute MCT oil for vegetable, olive, or avocado oil.
Preserve Its Potency – MCT oil should be used for low to mid temperature cooking. Its smoke point is 160C/320F. Higher temperatures will damage the fats and reduce the potency of the oil.
MCT Oil Recipes Featuring Brain MCT Energy
Immunity Green Smoothie
1 small frozen banana
1 cup frozen pineapple
1/2 cup frozen mango or papaya
2-3 cups organic spinach or kale
1 knob fresh ginger, peeled (about 2 inches of ginger or a pinch of powdered ginger)
1 knob turmeric root, peeled (about 2 inches fresh turmeric or a pinch of powdered turmeric)
1/2-1 tablespoon manuka or raw honey
Pinch of freshly ground black pepper (optional, but enhances curcumin absorption from turmeric)
1 cup almond, coconut, or non-dairy milk of choice
1 scoop Smart Mushrooms
1 capsule Neuro Zinc (opened and emptied)
1 tablespoon Neuro-C liposomal vitamin C
1 tablespoon Brain MCT Energy organic MCT oil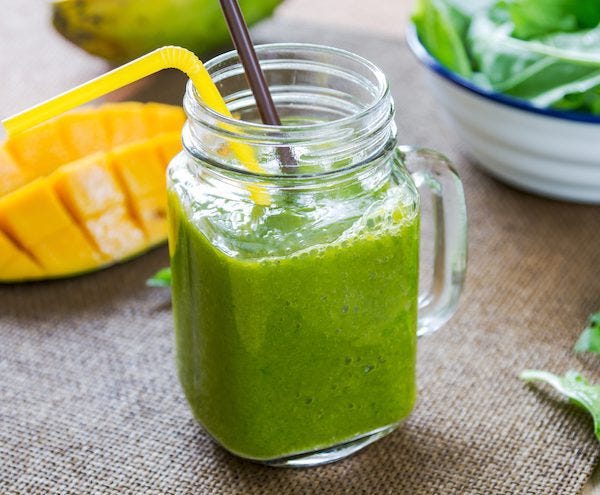 Instructions:
Add all ingredients to a high-powered blender. Blend & enjoy!
MCT Energy Avocado Salad Dressing
1 small avocado
1/4 cup extra virgin olive oil
1/4 cup roughly chopped fresh parsley
2 tablespoons raw apple cider vinegar
1 clove of fresh garlic (more to taste)
1 1/2 tablespoon of fresh lemon juice
1 tablespoon Brain MCT Energy organic MCT oil
Dash Himalayan salt
Pinch of freshly ground black pepper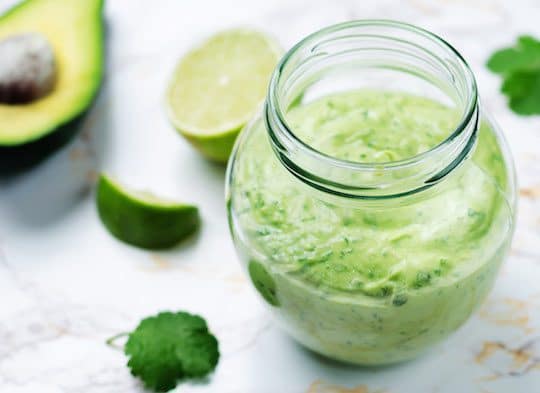 Instructions:
Combine all ingredients in a high-powered blender or small food processor. Blend on high until mix becomes smooth and creamy. Drizzle onto your favorite salad recipe. Keep leftover dressing stored in an airtight container in the fridge for up to one week.
Good, Clean Energy
Brain MCT Energy enhances satiety to assist with weight management, improves the brain benefits of aerobic exercise, supports cognitive and memory function, and is vital for whole-body health for people of all ages.
Brain MCT Energy is a clean and fast-acting energy source for peak brain & body performance.
Try these tips for how to cook with MCT oil today!
At BrainMD, we're dedicated to providing the highest purity nutrients and standardized herbal ingredients to support your overall well-being. For more information about Brain MCT Energy and our full list of supplements, please visit us at BrainMD.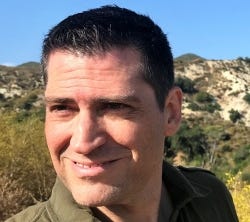 Latest posts by Keith Rowe
(see all)