IMPROVE COGNITIVE FUNCTION, PSYCHOLOGICAL WELL-BEING AND BEHAVIOR WITH CONCUSSION RESCUE.
Suffering from a concussion or traumatic brain injury (TBI) can be life-changing. The methods used in the Concussion Rescue course have been rigorously tested on retired NFL players with TBIs, conducted at Amen Clinics. This course is designed for athletes, everyday kids, teens, and adults who have experienced a head injury—even a mild one that didn't cause a concussion or loss of consciousness—due to vehicle accidents, falls, sports injuries, blows to the head, violence, explosive blasts, or combat wounds and are ready to rehabilitate their brain health and enhance their quality of life
For a limited time, get a free copy of Concussion Rescue: A Comprehensive Program to Heal Traumatic Brain Injury with the purchase of the Concussion Rescue online course (use code: concussionbook)
15 Exclusive Evidence-Based Lessons (Valued at: $750)
Head Injury Questionnaire (Valued at: $100)
How to Create a TBI First Aid Kit (Valued at: $75)
Recommendations for Critical Lab Tests
Post-Concussion Diet: Sample 1-Day Menu
BRIGHT MINDS Risk Factors & Strategies Poster
24/7 Access to Amen University
Access to Community Discussion Boards
30-Day Satisfaction Guarantee
BONUS: Chapter 1 of Dr. Chapek's book Concussion Rescue
By enrolling in this class, you'll learn how to
The immediate steps to take following a concussion
Why most brain injury assessments are inadequate
The concussion myths that can prolong symptoms
The best post-concussion foods and supplements
The hormone levels you need to check
Innovative strategies to speed the healing process
Who is this class for ?
THIS CLASS IS PERFECT FOR YOU IF:
You have ever been diagnosed with a concussion (even decades ago)
You have suffered a mild traumatic brain injury (TBI)
You have ever lost consciousness after a head injury
You have suffered one or more blows to the head
You have hit your head but didn't black out
You play (or played) contact sports or extreme sports
You were exposed to explosive blasts in the military
You're concerned about a loved one with a head injury
1
LESSON 1: You Can Heal Your Brain
Dr. Chapek reveals that even if you have suffered one or more head injuries—even if it was many years ago—it is still possible to heal your brain.
2
LESSON 2: Myths and Mechanisms of Concussions
In this lesson, Dr. Chapek debunks some of the myths about concussions and traumatic brain injuries (TBIs). He unlocks the underlying mechanisms of what happens when the brain is injured and shows how the damage can continue for weeks, months, or even years.
3
LESSON 3: Elements of Brain Injury Assessment
Many people who go to the hospital for a CT scan following a concussion are told they'll be fine, but they aren't. They can suffer from issues like depression, brain fog, and memory problems. Dr. Chapek explains the critical components that are missing from most brain injury assessments. And how getting an accurate diagnosis can help you feel better faster.
4
LESSON 4: What to Do if You've Had a Concussion
The standard concussion protocols are not necessarily the optimal protocols. Dr. Chapek gives tips that parents, schools, coaches, and individuals can implement to promote faster healing.
5
LESSON 5: The TBI First Aid Kit
Everybody has a first aid kit, but few of us have an emergency kit for head injuries. Dr.Chapek outlines the must-have essentials of a TBI first aid kit, including what to take immediately following a head injury and for the first week following the concussion to support healing.
6
LESSON 6: BRIGHT MINDS: Putting the Pieces Together
In this lesson, Dr. Chapek reveals the 11 major risk factors that can either prevent healing or support the recovery process. He uses the mnemonic BRIGHT MINDS to make them easier for you to remember. Learning which of the 11 risk factors you (or your loved one) have can help you understand how optimizing certain areas of your life can enhance post-concussion brain function.
7
LESSON 7: Supplements for Chronic Brain Injury
Dr. Chapek explores why medications may not be the best solutions for chronic brain injuries, and he delves into the science behind the supplements that can promote blood flow to the brain, calm inflammation, and support healing.
8
LESSON 8: Hormones for Healing
Did you know that 25-50% of people who have suffered a head injury have damaged their pituitary gland, the master hormone gland in the brain? Dr. Chapek explains how this negatively impacts neurohormone production, which can contribute to symptoms like depression, anxiety, low libido, low energy, memory problems, and what you can do about it.
9
LESSON 9: What to Eat to Heal Your Brain
Dr. Chapek outlines the foods that can make concussion symptoms worse as well as what to eat to heal the brain. He shares how making a few simple modifications to a very popular diet can make it the ideal brain-healing plan.
10
LESSON 10: Correcting Structural Integrity
In some cases, people who suffer a head injury also experience problems with the cervical spine or with the bones of the skull. These may cause a host of problems, such as headaches. Dr. Chapek explores steps you can take to correct misalignments associated with head trauma.
11
LESSON 11: Strengthening & Retraining Your Brain
Everybody understands that it can be beneficial to go to physical therapy after a soft-tissue injury to strengthen damaged muscles. Here, Dr. Chapek examines why it's just as important to rehab your brain after a head injury. He shares exercises that are intended to strengthen areas of the brain associated with focus, memory, learning, moods, and more.
Dr. Chapek estimates that up to 70% of people with head injuries have sleep problems. In this lesson, he explains why sleep is so important for a brain recovery program and what you can do to get more restful sleep.
13
LESSON 13: Exercise & the Brain
Here, Dr. Chapek explains why getting your blood pumping can enhance overall brain function and mental well-being after experiencing head trauma. He also shares how to know when it's safe to begin an exercise routine.
14
LESSON 14: Hyperbaric Oxygen Therapy
In this lesson, Dr. Chapek discusses why he thinks hyperbaric oxygen therapy (HBOT) is the "magic bullet" for brain injuries. And he explains the mechanisms behind HBOT—a noninvasive treatment that involves breathing concentrated oxygen in a special pressurized chamber—and discusses the ideal number of sessions required to speed the healing process.
15
LESSON 15: The Road Map for Healing
This lesson offers a recap of the key elements of this course so you can get on the road to healing.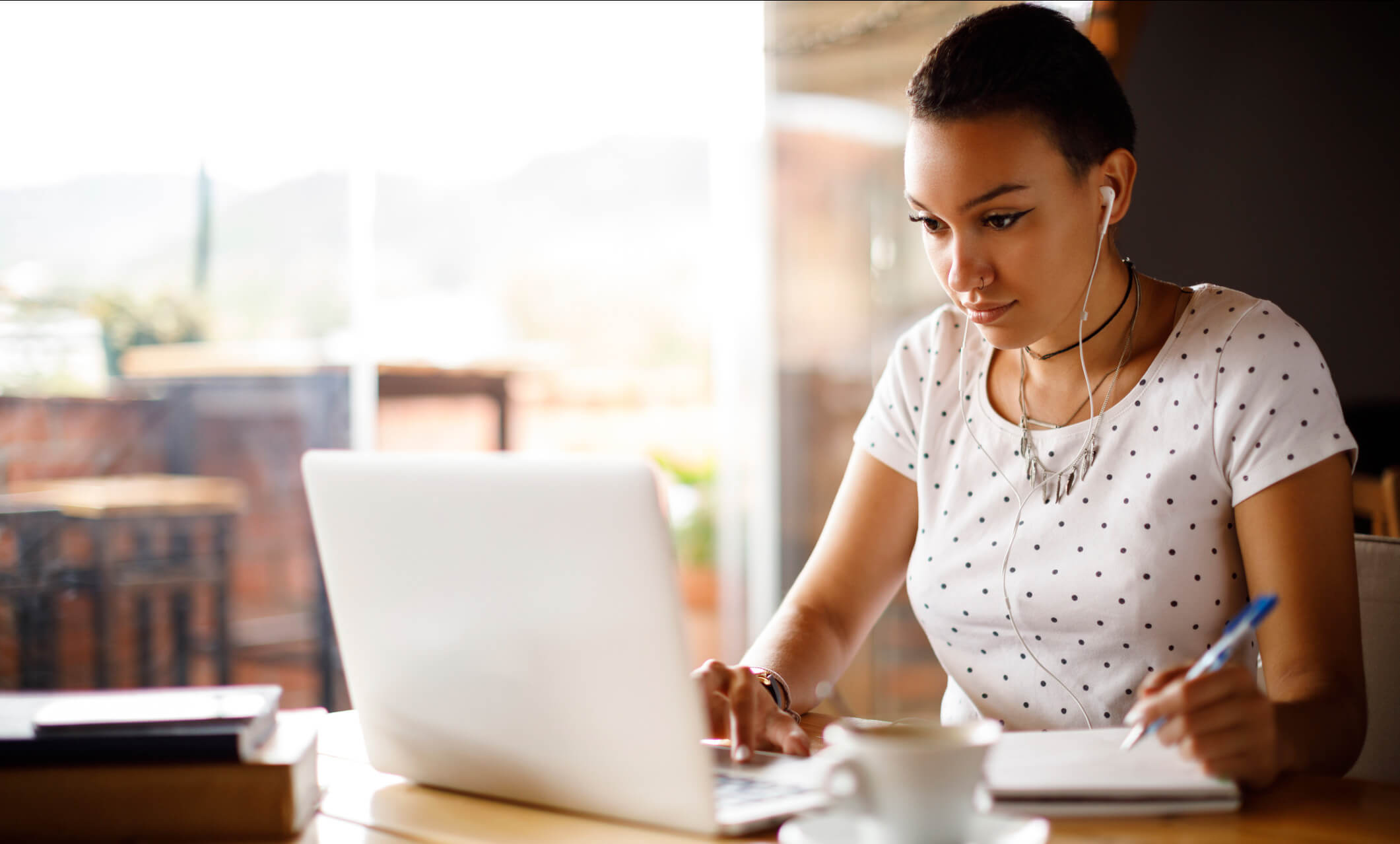 LESSONS
Learn at your own pace.
Access hours of exclusive video content from your mobile device, desktop, or the comfort of your couch. Plus, when you sign up you also receive lifetime access to our extensive library of course materials so you can refer back to them again and again.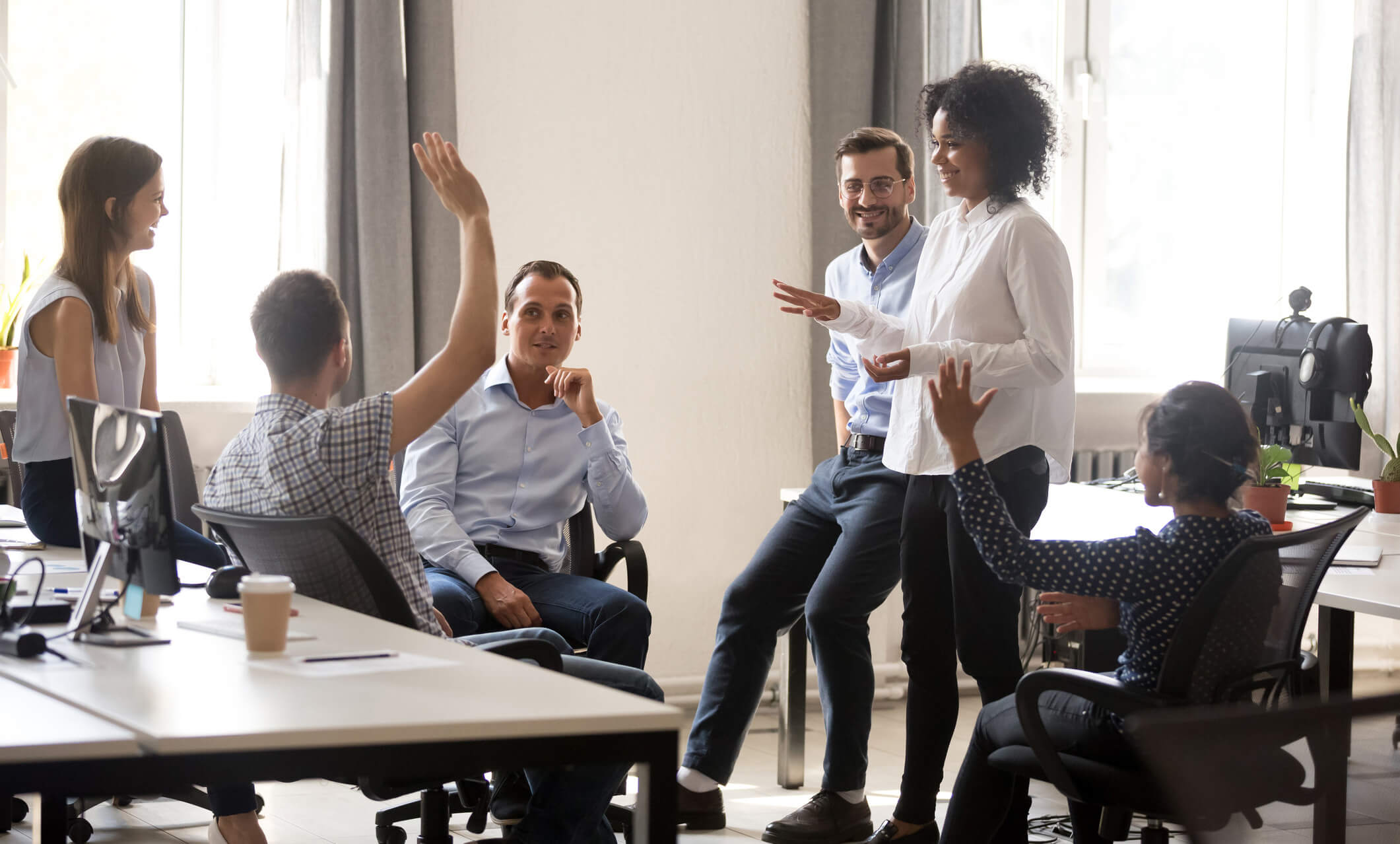 APPLIED LEARNING
Knowledge without action is futile.
That's why all our courses are filled with practical knowledge, tools, and tips that can be easily applied to your everyday life. With evidence-based resources and recommendations from your qualified instructor, you'll discover the foundations of better brain health to optimize your physical and mental well-being.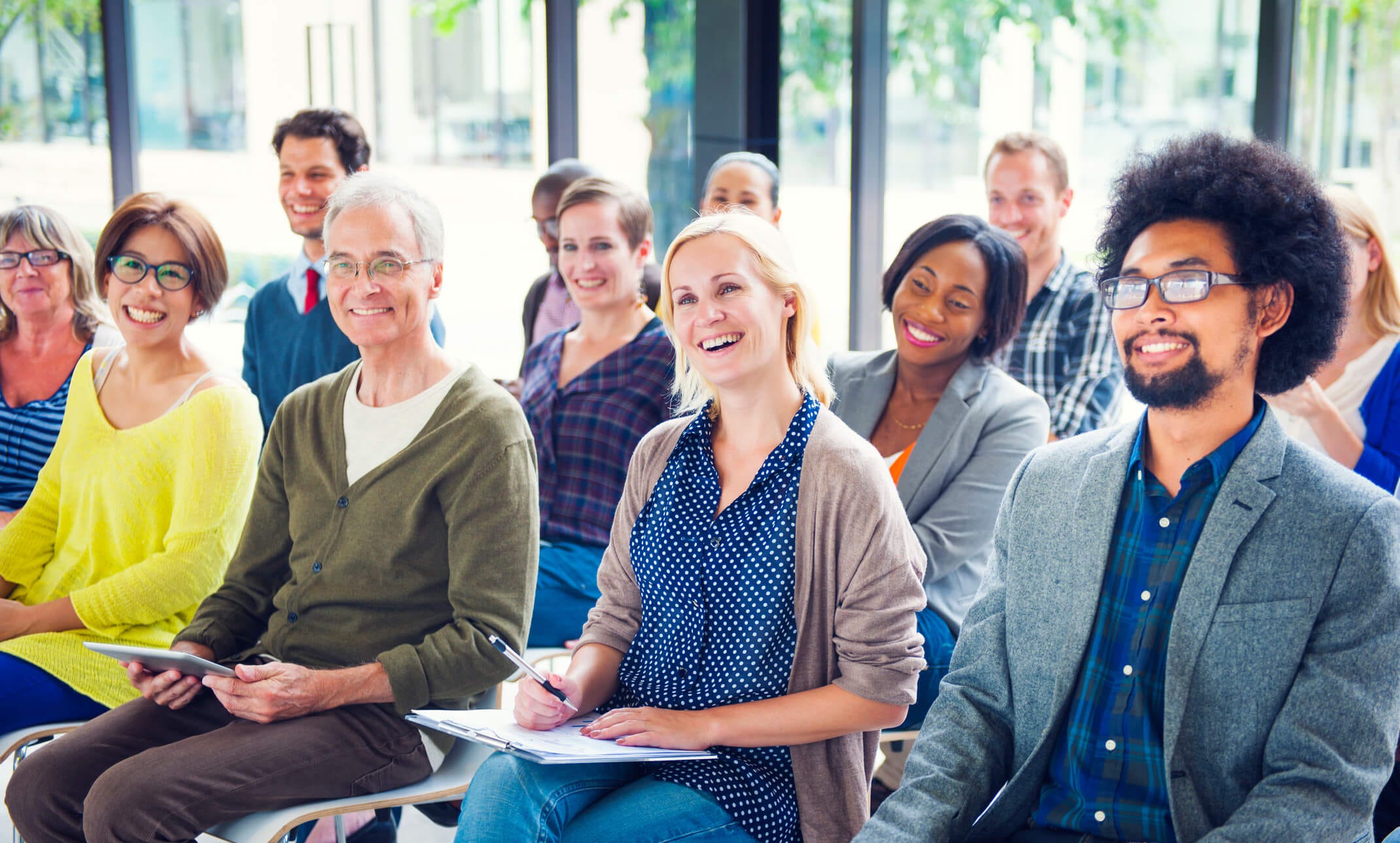 COMMUNITY
Engage and connect.
Interactive online discussion boards allow you to interact and engage with an entire community of brain health enthusiasts. This is a place where you can post questions, leave comments, celebrate successes, share your challenges, and discuss what's top of mind with instructors and fellow students.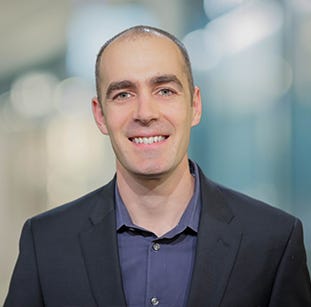 Dr. Kabran Chapek
Dr. Kabran Chapek has been a staff physician at Amen Clinics since 2013. As a graduate of Bastyr University in the Seattle area, he is an expert in the use of functional and integrative treatments and collaborates extensively with many of the Amen Clinics physicians. He has a special interest in the assessment and treatment of traumatic brain injuries, Alzheimer's and dementia, PTSD, and anxiety disorders. Dr. Chapek is the founding president of the Psychiatric Association of Naturopathic Physicians, an affiliate group of the American Association of Naturopathic Physicians. In his groundbreaking book, Concussion Rescue, Dr. Chapek describes in detail the programs and protocols he uses at the Amen Clinics to put patients on a pathway to recovery. For anyone struggling with the effects of concussion, this book guides you through strategies from the cutting edge of brain science.
15 Lessons
Exclusive content taught by Naturopathic Physician and Author Kabran Chapek, ND.
Renowned Experts
Exclusive access to double board-certified psychiatrist and brain imaging specialist, Daniel G. Amen, MD and Kabran Chapek, ND, founding president of the Psychiatric Association of Naturopathic Physicians, an affiliate group of the American Association of Naturopathic Physicians.
Community Support
24/7 access to community discussion boards where course members can share experiences and offer support.
Frequently Asked Questions
What is the all access pass?
All-Access Pass gives you access to all of the courses offered in Amen University.
Amen University is an online learning experience that offers access to content produced by Daniel G. Amen, MD and carefully selected experts to bring you information centered around brain health and wellness.
How do I take and access my course?
Follow these steps to access your courses: 1) After logging into your BrainMD account, go to the My Account tab. 2) Click where it says My Courses. 3) Click on "Go to Course" and select which course you'd like to start taking. Oh, and 4) Happy learning! Amen University courses are entirely on-demand, which means that you can enroll in the courses that interest you and learn at your own pace. You can begin the course whenever you like, and there are no deadlines to complete it. Each course includes pre-recorded video lessons, course worksheets and community activities. The videos are viewable at any time, and they can be paused, fast-forwarded, and re-watched as many times as you'd like. In addition, many students utilize the class discussions below each video to share their thoughts, upload their performances, and provide feedback on others' work.
Can I access my course on mobile devices
Amen University courses can be accessed from several different devices and platforms, including a desktop / laptop, iPad and tablet devices. The courses are also mobile friendly and can be viewed on your smartphone browser.
How long do I have to complete my course?
As noted above, there are no deadlines to begin or complete the course. Even after you complete the course, you will continue to have access to it, provided that your account's in good standing.
What happens after I finish the course?
You can review the course materials at any time. You can also interact with the community of other students to encourage each other along your way to health and wellness.
Do I need to purchase or read Dr. Chapek's book Concussion Rescue to take this course?
No, it is not required that you purchase or read Dr. Chapek's book, Concussion Rescue to participate in this course. That said, many students do find this resource helpful as a companion piece.
Will this course cure my concussion?
Please Note: This product is not intended to diagnose, treat, cure, or prevent any disease, nor is it intended to be a substitute for professional medical advice. Always seek the advice of your physician or other qualified health provider with any questions you may have regarding a medical condition or medications. If you work the program as presented, you have a wonderful chance of seeing significant improvement. The interventions outlined within this course are meant to be incorporated into your life, however, if you stick to the program, most people notice a big difference in a short period of time.
How does this course help someone with a concussion?
Dr. Chapek's protocols can lead people with head injuries onto a path to healing. Within this course you will find: recommendations for assessments, nutraceuticals, diet, exercise, brain training, and more.
Is the online course tailored specifically to my brain injury?
This course is designed to address head injuries in general.
How do I find out if my brain injury is serious?
It is critical to seek medical attention for if you think you may have suffered a brain injury.
Unlock Every Class with the All-Access Pass
LEARNING DOESN'T HAVE TO STOP WITH JUST ONE CLASS.

GET LIFETIME ACCESS

TO ALL AMEN UNIVERSITY HAS TO OFFER.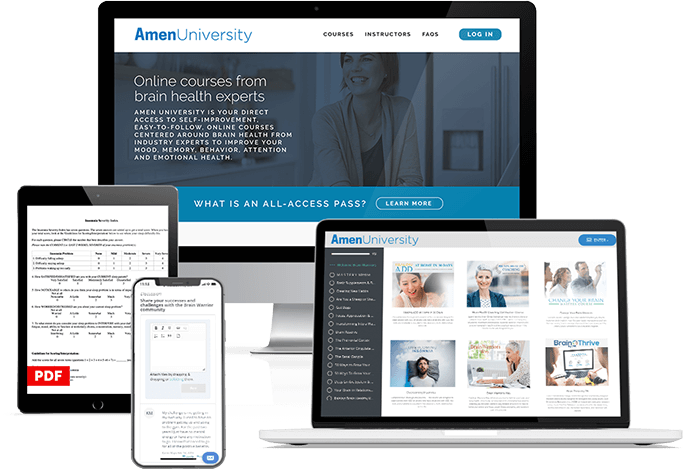 ALL-ACCESS
Best Value Offer
$495
Disclaimer: The Brain Health Coaching Certification Course and the accredited version of Brain Thrive by 25 are exempt from this offer.

If for any reason you decide you want a refund, simply
contact us
within 30 days of signing up and we will promptly refund 100% of your money, no questions asked.