A smarter way to care for your baby with 28 ethically sourced, pure micronutrients to ensure healthy brain and body development
Free shipping on all subscriptions & U.S. Orders Over $75*
Contactless Delivery | 100% money back guarantee
Shipping Update: Click Here
Baby
Promotes healthy development of brain and body
Mother
Supports increased nutritional demands of pregnancy and lactation
Purity
Ingredients selected for purity, absorption and optimal utilization
Safety
Formula excludes toxic ingredients or fillers that others include
Peace of mind for you and baby.
Congratulations! You're either trying to conceive, pregnant, or have recently had a baby! That's no small feat. Your body is making magic happen (times 2!), and it needs a tremendous amount of nutrients to carry you and your baby through pregnancy and beyond. Unfortunately, many surveys and scientific studies find that pregnant women don't get all the nutrients they need from diet alone, which is why virtually all doctors suggest taking a prenatal multiple.
Go with the smart option. We base our formula in science and medical data. The ingredients in BrainMD's Smart Prenatal represent the most advanced research on the nutritional requirements of mother and baby before and during pregnancy, as well as throughout lactation. We have carefully selected 28 crucial ingredients for their superior safety of long-term use, purity and effects on both brain and body health.
No Artificial Coloring

No Artificial Flavoring

Egg Free

Dairy Free

Gluten Free

Sugar Free

Corn Free

Soy Free
Supplement Facts
Serving Size 4 Capsules
Servings Per Container 30
Amount Per Serving
%DV
Vitamin A (as retinyl palmitate)
4000 IU
80%
Vitamin C (as ascorbic acid)
500 mg
833%
Vitamin D (as D3, cholecalciferol)
2000 IU
500%
Vitamin E (as d-alpha-tocopheryl acetate)
30 IU
100%
Vitamin K (as K2, menaquinone-7, MK-7)
80 mcg
100%
Thiamin (Vitamin B1) (as thiamin HCI)
50 mg
3333%
Riboflavin (Vitamin B2)
50 mg
2941%
Niacinamide (Vitamin B3)
50 mg
250%
Vitamin B6 (as pyridoxine HCI and
pyridoxal-5-phosphate)
25 mg
1250%
Folate (as Quatrefolic® methylfolate,
5-methyltetrahydrofolate, glucosamine salt)
1000 mcg
250%
Vitamin B12 (as methylcobalamin)
500 mcg
8333%
Biotin (as d-biotin)
500 mcg
167%
Pantothenic acid (as d-calcium pantothenate)
75 mg
750%
Calcium (as pantothenate, citrate)
50 mg
5%
Iodine (as potassium iodide)
150 mcg
100%
Magnesium (as malate, citrate, and glycinate)
60 mg
15%
Zinc (as glycinate)
30 mg
200%
Selenium (as high-selenium yeast)
105 mcg
150%
Manganese (as glycinate)
2 mg
100%
Chromium (as picolinate)
500 mcg
417%
Molybdenum (as sodium molybdate)
75 mcg
100%
Potassium (as citrate)
70 mg
2%
Choline (as bitartrate)
275 mg
†
Coenzyme Q10 (ubiquinone)
50 mg
†
Mixed tocopherols (Vitamin E)
30 mg
†
Lutein, carotenoid
3 mg
†
Zeaxanthin, carotenoid
300 mcg
†
Boron (as glycinate)
1.5 mg
†
Other Ingredients: Vegetable cellulose (capsule), microcrystalline cellulose, silicon dioxide, magnesium stearate.

This product is free from milk/dairy, gluten, wheat, eggs, corn, sugars or artificial coloring or flavoring.

SUGGESTED USE:Take 4 capsules daily after meals.
Vitamin A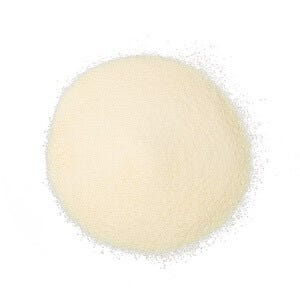 This powerhouse vitamin is crucial for the development and maintenance of the brain, the lungs, the eyes and vision, and the intestinal tract. It's also essential for a strong immune system. We use authentic vitamin A, not beta-carotene, which many people have trouble converting into functional vitamin A.
4000 IU
Vitamin C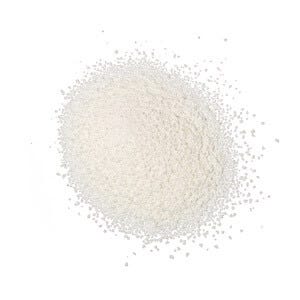 Vitamin C is well-known as a potent antioxidant. It protects the body against free radicals and other toxins. It's also an essential cofactor for enzymes that make neurotransmitters, conduct detoxification and synthesize collagen for the gums, joints and other connective tissues of the body.
500 mg
Vitamin D
Traditionally known as the bone vitamin, vitamin D is essential for organ growth. The liver and kidneys convert vitamin D into a powerful hormone for the circulation and immune systems, brain, heart, and other organs. Superior to D2, vitamin D3 (cholecalciferol) is called the "sunshine vitamin" because ultraviolet light stimulates the skin to make it. Vitamin D3 promotes healthy mood management and cognitive function.
2000 IU
Vitamin E
This antioxidant vitamin is important protection for cell membranes, which are the most dynamic working parts of all our cells. This supplement provides the full spectrum of vitamin Es—alpha-, beta-, gamma- and delta-tocopherol—that are present in a healthy diet. Vitamin E also helps to prevent free radicals from entering breast milk.
30 IU
Vitamin K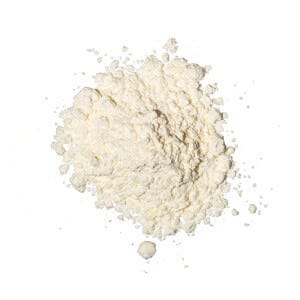 The most potent form of vitamin K is vitamin K2 as menaquinone-7 (MK-7). This vitamin activates proteins that support brain cell maturation, survival, and electrical conduction. Vitamin K2 promotes the coagulation mechanisms needed for healthy wound healing. It also helps ensure calcium will form hard deposits only in the bones, teeth and nails—not in the heart, blood vessels, brain and other soft tissues where they can cause harm.
80 mcg
Thiamin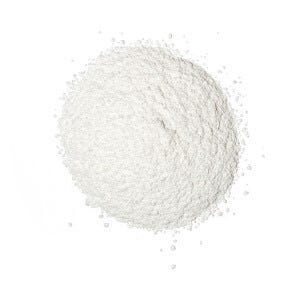 Thiamin (vitamin B1) is essential for the brain and other organs to process proteins, carbs and fats. It is necessary for the body to make energy and metabolize amino acids and blood sugars. Thiamin can be depleted by high-sugar diets, alcohol and various prescription drugs. Even mild deficiency is linked to memory loss, confusion, irritability, and sleep problems.
50 mg
Riboflavin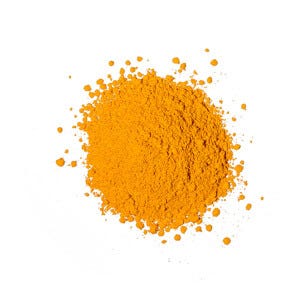 Riboflavin (vitamin B2) is essential for your body's energy production. It's also needed for the body to properly process carbs, fats and amino acids. It helps to maintain DNA and gene structure, and is necessary to maintain glutathione, the body's master antioxidant.
50 mg
Vitamin B3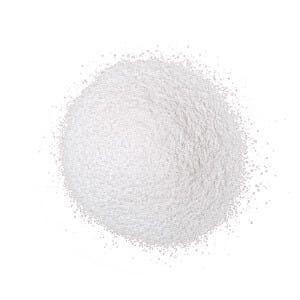 Niacinamide is a fully active form of vitamin B3 that bypasses the uncomfortable skin flush linked to the niacin form of B3. Niacinamide is centrally involved in the body's generation of energy. This vitamin is easily depleted by excessive alcohol intake, smoking and some contraceptive medications. Deficiency of this vitamin can lead to memory loss, paranoia, aggression and mood problems.
50 mg
Vitamin B6
Vitamin B6, as pyridoxine and pyridoxal-5-phosphate, is essential for at least 100 enzymes that help the brain make key neurotransmitters. It helps the body utilize carbohydrates, fats and amino acids derived from proteins. Vitamin B6 aids the conversion of potentially damaging homocysteine into useful antioxidants. It also promotes relaxation and healthy mood. This formula provides the two chemical forms of B6 that are most fully absorbed and utilized.
25 mg
Folate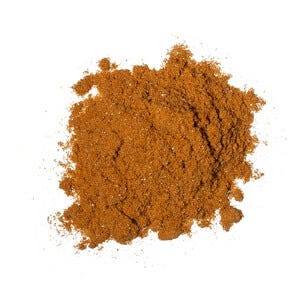 This formula contains folate as methylfolate (MTHF). The brain requires MTHF to make neurotransmitters, to produce the myelin insulation of nerve cells, and to make the sleep hormone melatonin. It also helps the liver and other organs recycle the metabolic product homocysteine, to prevent it from building up to toxic levels.
1000 mcg
Vitamin B12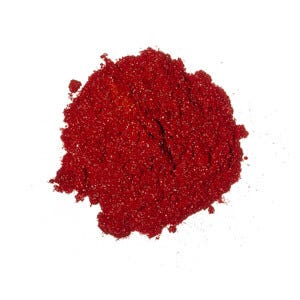 Vitamin B12 is essential for structural integrity of the brain and spinal cord. Higher levels of B12 are linked to better mood, behavior, personality and mental clarity. This formula supplies the methyl form of vitamin B12 (MeB12), rather than the commonly used cyano-cobalamin, which contains potentially harmful cyanide.
500 mcg
Biotin
This B vitamin is vital for DNA structure and for healthy gene activity. Biotin is built into the structure of several enzymes that mitochondria use to make energy. Biotin is involved in gene regulation via epigenetics, a process necessary for the healthy development of the brain, skin, hair, nails and everything else in the body.
500 mcg
Pantothenic Acid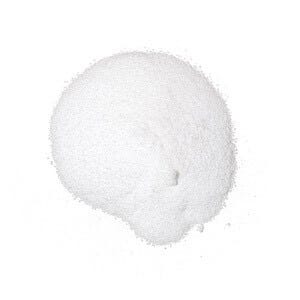 Pantothenic acid (vitamin B5) is necessary for making energy. It is also essential for our brain to make amino acids, proteins and hormones, convert fats into useful fatty acids and build cell membranes. Deficiency of this vitamin is linked to the loss of electrical insulation (demyelination) of the nerve cells, which can thoroughly impair mental performance.
75 mg
Calcium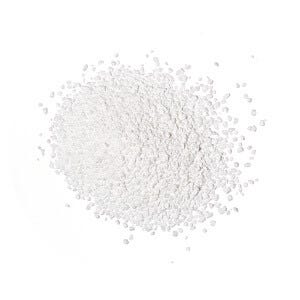 Calcium is necessary for building strong bones. It also works in close partnership with magnesium.
50 mg
Iodine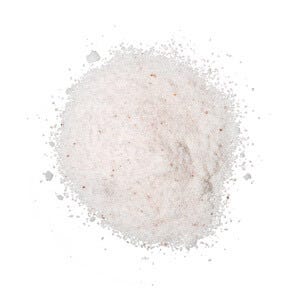 This mineral is essential for the thyroid gland to make thyroxine and related hormones, which regulate the development of the brain and other organs. It also helps set the pace for our metabolism and overall activity level.
150 mcg
Magnesium
Magnesium is an essential mineral for all the cells of the body and is fundamentally important for the electrical activity of the brain's nerve cells and for the healthy functioning of their trillions of information connections (synapses). Known as "the relaxation mineral," magnesium plays an important role in hydration, muscle relaxation, energy production, regulation of adrenaline and overall sleep quality. Magnesium promotes a calm, balanced and mentally focused demeanor.
60 mg
Zinc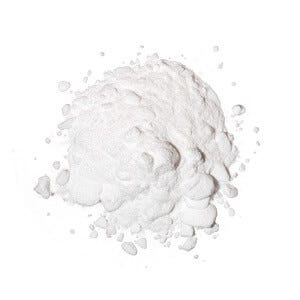 This mineral is essential for some 100 enzymes and other proteins important for your life processes. Zinc promotes healthy development of the eyes, spinal cord, thymus gland, intestinal tract, brain and other organs. It is necessary for DNA structure, immunity, skin health, and hair renewal.
30 mg
Selenium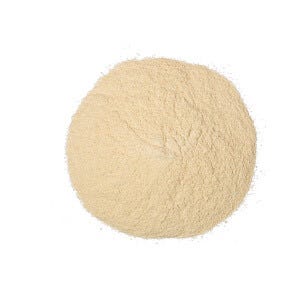 Selenium is required by at least 25 proteins and key enzymes that regulate gene activity, protein synthesis, cell-to-cell communication, muscle development and thyroid hormone production. It also includes the front-line antioxidant defense enzymes that protect the body against free radicals and other infection.
105 mcg
Manganese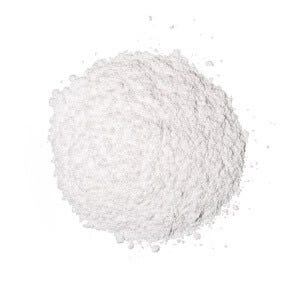 Manganese is required by antioxidant enzyme SOD2, which is critically positioned within the mitochondria to minimize their generation of free radicals. It helps the metabolism of cholesterol, carbohydrates and amino acids.
2 mg
Chromium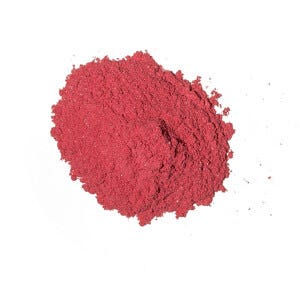 Chromium is essential for healthy blood sugar metabolism. It also supports healthy mood management.
500 mcg
Molybdenum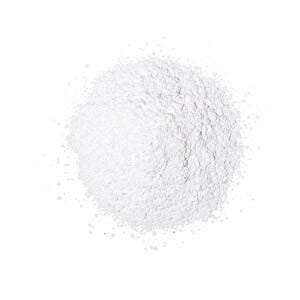 This mineral helps your body detoxify itself by supporting at least five enzymes that neutralize toxic substances like sulfites and bisulfites. These, and other common environmental pollutants, are often sprayed onto foods and added into wines, vinegars and even medical products as preservatives.
75 mcg
Potassium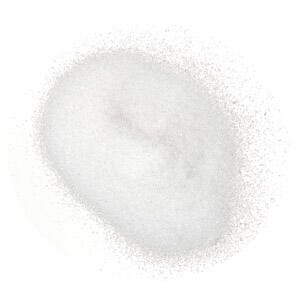 As an electrolyte, this mineral is important for maintaining healthy charge balance in the blood and within our cells. It also works with sodium to help the mother maintain healthy blood pressure, which is crucial for a healthy pregnancy.
70 mg
Choline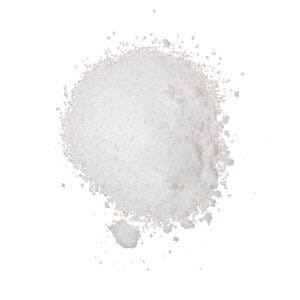 Choline is essential in the formation of acetylcholine, a neurotransmitter that plays an important role in mental function. Choline enhances focus, supports healthy memory, and promotes calm.
275 mg
Coenzyme Q10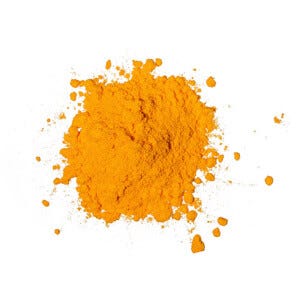 CoQ is fundamentally required for the mitochondria, which generate at least 90% of the energy produced in all your/your baby's cells. CoQ is also a potent antioxidant that helps protect your/your baby's tissues against free radicals. Sufficient CoQ status during pregnancy is associated with healthy birth outcome. Its levels in milk decline as lactation continues, making supplementation essential. Few prenatal supplements provide CoQ.
50 mg
Vitamin E
This antioxidant vitamin is important protection for cell membranes, which are the most dynamic working parts of all our cells. This supplement provides the full spectrum of vitamin Es—alpha-, beta-, gamma- and delta-tocopherol—that are present in a healthy diet. Vitamin E also helps to prevent free radicals from entering breast milk.
30 mg
Lutein, carotenoid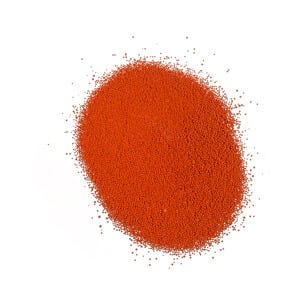 Lutein is a nutrient essential for vision and eye health. It is concentrated in the retina, where it helps protect the light-sensing cells against damage from light energy. Lutein is a powerful antioxidant carotenoid. It is practically a vitamin since the body can't make it and we must acquire it from food sources. It also has been found in the brain and likely also promotes brain function.
3 mg
Zeaxanthin, carotenoid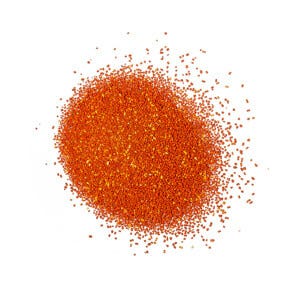 These two carotenoid nutrients are highly concentrated in the brain, where they facilitate key brain functions. Both are powerful antioxidants, which help to protect against free radicals. Adequate intake of lutein and zeaxanthin support healthy vision development and can help to improve memory.
300 mcg
Boron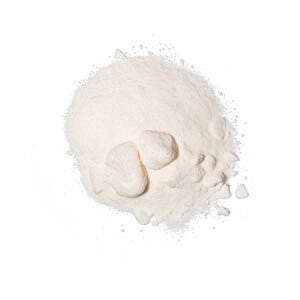 This mineral supports healthy brain function, as well as the utilization and conservation of vitamin D, calcium and magnesium. Boron is necessary for healthy bones and joints.
1.5 mg
Frequently Asked Questions
How is this product different from other prenatal vitamins or supplements?
Smart Prenatal supports, promotes and enhances healthy brain and body development during pregnancy and breastfeeding. It uses only well-researched, ethically sourced and essential ingredients—no filler or inexpensive substitutes—in their purest and best-absorbed forms, maximizing safety and effective utilization. It leaves out certain herbs that some babies may not be able to tolerate.
Can mothers who have allergies take this prenatal supplement?
Absolutely. The brainMD team ensures Smart Prenatal is free of milk/dairy, glutens, sugar, yeast, corn, eggs, and artificial colorants and flavors.
We cannot combine the necessary active omega-3s EPA and DHA with this large variety of powder ingredients and be sure the mix won't degrade within a short period of time. We strongly urge you to complement Smart Prenatal with brainMD's Omega-3 Power, which supplies the high intakes of EPA and DHA that the mother and baby need. Adequate EPA and DHA during pregnancy and breastfeeding are indispensable for the long-term optimal development of the baby's brain, eyes, heart, blood vessels and other organs.
Though some mothers may require iron, it needs to be taken by itself. Iron has a tendency to generate harmful free radicals (that's why it rusts!). When combined with other substances in a dietary supplement it can potentially degrade them and create toxic substances. You don't want that! Consult with your physician to get the proper lab tests done, and if you need to take iron, make sure to take it at least 2 hours before or after taking Smart Prenatal.
When should a mother start and stop taking this supplement?
Most women, by the time they learn they are pregnant, already have the baby's heart and brain forming and immediately need methylfolate, methyl B12 and all the other nutrients in Smart Prenatal. This prenatal also doubles as a daily multiple vitamin-mineral supplement that anyone can benefit from. Women can start taking Smart Prenatal as soon as they menstruate, should take it when they're thinking about having a baby (many of these ingredients promote healthy conception) and should continue to take it through pregnancy and all the way to the end of breastfeeding.