How to Choose a Multivitamin That's Right For You
Are you taking a multivitamin daily?
If not, perhaps you're unsure about the health benefits of multivitamins. Or maybe you're overwhelmed and don't know how to choose a multivitamin from the veritable sea of supplements that exist in the marketplace today.
So how can you really know if you're getting a high-quality supplement or just a fancy label with cheap ingredients?
Here are five criteria you'll want to look for and how to choose a multivitamin that's right for you:
5 Things You Need to Know About Multivitamins

 1. Absorption
The digestive system converts the vitamins and nutrients from your food and supplements into tiny, molecule-sized dispersions, which then must be absorbed across your gut lining into the blood. This absorption process can be affected by many factors.
For example, sugar interferes with the absorption of vitamin C. Alcohol and many medications also interfere with nutrient absorption. Certain ingredients in supplements themselves (such as magnesium oxide) are known to be poorly absorbed, yet are used simply because they're cheaper or take up less space in a tablet or capsule.
 2. Formulation
Just because a product has a certain ingredient in it doesn't mean there's enough of that ingredient in each daily serving to benefit people. A dirty little secret of the dietary supplement industry is that many products have less-than-proven amounts of ingredients – especially when those ingredients are expensive – to make it seem like the consumer is getting more for their money than with a competing product.
Some in the industry call this adding in "Fairy Dust." Effective dietary supplements provide safe and clinically proven ingredients in daily doses that have a reasonable probability of creating benefits for those who take them.
 3. Quantity
The number of ingredients in dietary supplements widely varies, which is especially true of multiple vitamins. Some leading supplement companies take a minimalist approach, claiming that less is more.
At BrainMD, we believe that more is more. Not only are we concerned with the number of ingredients, but also the quality of those ingredients.
 4. Quality
Quality ingredients are those that are most efficiently utilized by the body. Many supplements have ingredients that are not utilized for any health function, such as titanium dioxide, which is frequently added to make tablets or capsules white. Others have artificial dyes for coloring, or artificial flavors, many of which may not be safe to consume long-term.
Some supplements, including many being marketed to children, have substantial amounts of sugar added. Many supplements containing minerals have revealed lead contamination when tested.
 5. Testing
Testing is most effectively done on the raw material ingredients before they enter the chain of production. But in-process testing is also necessary to ensure the manufacturer has effective control over the manufacturing process.
The finished product must also be tested to safeguard the integrity of the product. Many companies cut corners, so make sure your supplement has gone through identity and potency verification, heavy metal testing, and microbial testing.
Bottom line: always conduct thorough research on dietary supplements before adding them to your daily regimen.
BrainMD's supplements routinely meet or exceed all the above standards. We're proud to offer an ultra-pure, high-quality multivitamin…NeuroVite Plus.
 NeuroVite Plus
NeuroVite Plus combines more than 50 nutrients and plant extracts in their most active forms to give you whole body-mind nutrition in a way that drugstore multivitamins cannot do. It contains three of Dr. Amen's proprietary nutrient blends:
The Brain Boosting Blend of clinically researched brain health nutrients.
The Fruit and Vegetable Blend with antioxidant-rich fruit and vegetable powders (no sugar added).
The Digestive Enzyme Blend to support the body's digestive enzymes.
NeuroVite Plus delivers health and wellness in 5 key ways: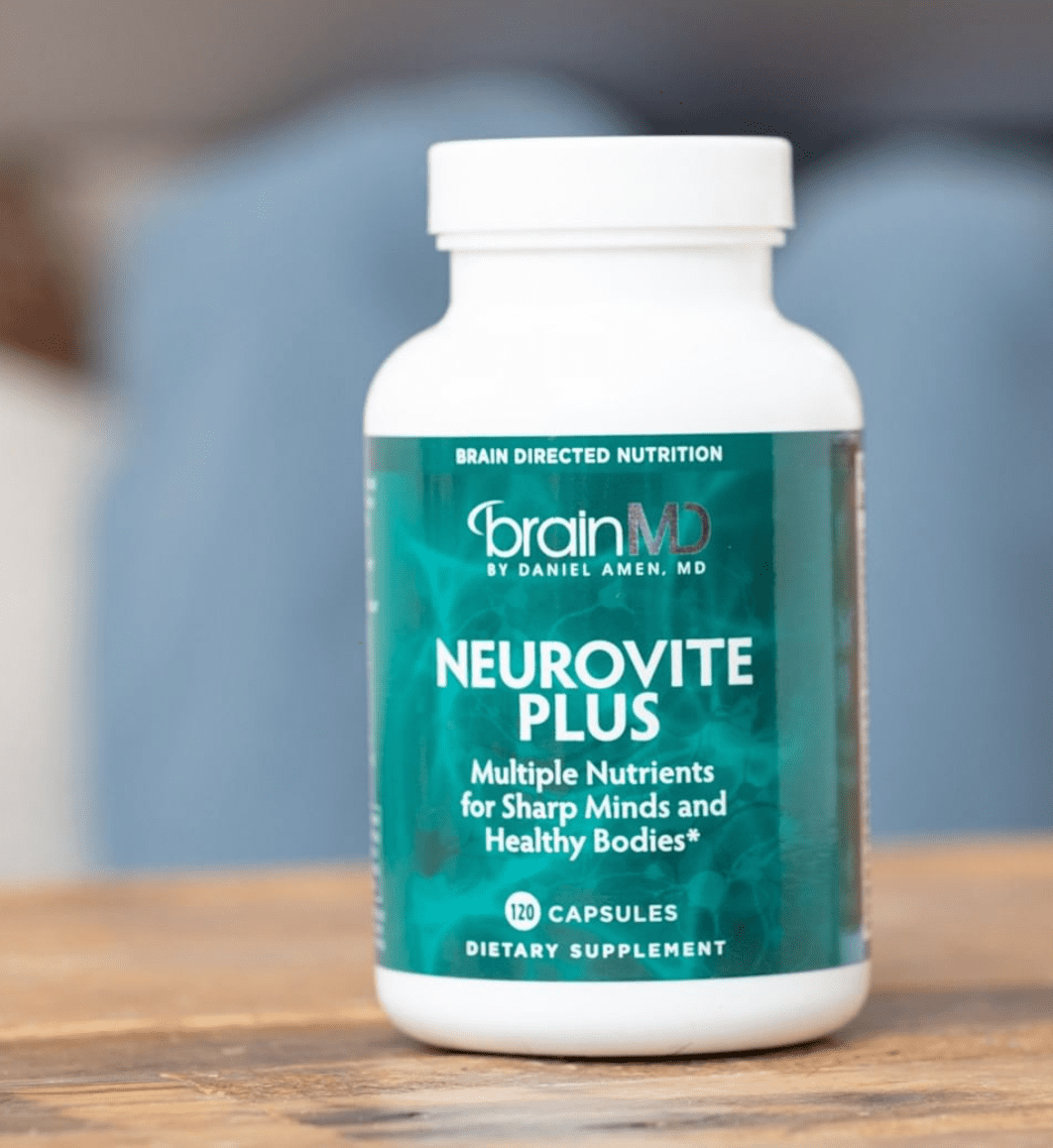 Nourishes your body's cells, tissues and organs – NeuroVite's wide range of vitamins, minerals, and other nutrients provide your cells with the key nutrients they need.
Promotes high-level brain functioning – NeuroVite's uniquely diverse array of nutrients help protect, energize, and renew your intensely active brain cells.
Supports the health of all the body's major organ systems – PS (phosphatidylserine) for the brain, lutein, and zeaxanthin for the eyes (and brain), resveratrol and hesperidin for the heart and circulation, and vitamin A for the immune system.
Protects against free radical damage – with an array of antioxidants, such as vitamin C, d-alpha vitamin E, mixed tocopherols and tocotrienols (7 other vitamin Es), CoQ10, alpha-lipoic acid, and the minerals zinc, selenium, and manganese.
Easily absorbed and tolerated – due to the careful selection of its ingredients.
NeuroVite Plus was formulated to feed our trillions of cells with the vitamins, minerals and conditionally essential nutrients they need to keep the body alive. The current research on brain and body nutrition demonstrates that everyone can benefit from taking a multiple vitamin-mineral supplement that's naturally derived, science-based, brain directed, and made with integrity.
For all the above, take NeuroVite Plus daily.
At BrainMD, we're dedicated to providing the highest purity nutrients to improve your physical health and overall well-being. For more information about NeuroVite Plus and our full list of supplements, please visit us at BrainMD.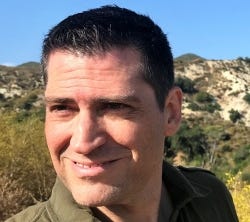 Latest posts by Keith Rowe
(see all)