What Are the Best Vitamins & Nutrients for Memory?

Medically Reviewed by Dr. Nicole Avena
Though no one knows exactly how memory works, it is affected by brain health. Sadly, it's all too obvious when someone's memory isn't working well or is failing.
Memory decline can be related to a variety of issues, such as:
Unhealthy lifestyle
Excessive stress
Poor circulation
Little or no exercise
Being overweight
Inadequate nutrition
Head injuries
The good news is that it's possible to avoid or alleviate these issues. No matter how you've treated your brain in the past, you can rescue your memory over time by following a health plan. It's recommended that you get consistent physical exercise, eat a healthy diet and take high-quality dietary supplements with ingredients proven to help memory.
Best Vitamins & Nutrients for Your Memory
An essential way to support your memory is with proper nutrition. Nutraceutical ingredients, verified from clinical research, can help keep your mind sharp and efficient. BrainMD combines these ingredients into powerful supplements aimed at boosting your memory.
Daily Vitamin Packs for Your Memory



Brain and Body Power Max is the most powerful dietary supplement system available today. It contains superior memory nutrients and provides clinically researched levels of vitamins, minerals, omega-3s, concentrated plant extracts, and digestive enzymes. This all-in-one supplement system makes it easy to stay healthy on the go with easy-to-carry packets for your purse or pocket.
Each daily vitamin packet contains:
NeuroVite Plus – provides over fifty vitamins, essential minerals, and other nutrients your body needs. It also includes other clinically-researched ingredients, vegetable and fruit concentrates, and digestive enzymes. All these ingredients combine to give you a solid foundation for brain and body health.
Omega-3 Power – To operate at peak performance, a healthy brain, heart and body require substantial dietary intakes of the omega-3 fatty acids EPA and DHA. Each serving of Omega-3 Power provides 1,440 mg of EPA and DHA – 4 to 5 times what you'll find in conventional brands and big box stores. To ensure purity, Omega-3 Power is tested by independent labs to ensure lack of rancidity and to exclude 250 potential toxins and environmental or organic contaminants.
Brain & Memory Power Boost – contains potent ingredients that are clinically-researched to promote the brain's basic functions, such as its need for blood flow, its high energy demands, and its connectivity through trillions of nerve cells. Supporting these multiple functions can translate into healthy memory performance.
Powerful Daily Vitamin Powder to Sharpen Your Memory
Bright Minds Memory Powder is scientifically formulated to support memory and other brain functions – such as attention, mood, judgment and behavior – without the hassle of swallowing handfuls of capsules or tablets each day. We included the most effective ingredients for brain health in this powder, including: plant nutraceuticals, standardized herbal concentrates, vitamins, minerals, and amino acids. Simply add this sugar-free, citrus-flavored powder to water, juice, or a fruit smoothie and mix.
Don't like swallowing capsules? Now there's an easier way to get all of the nutrients you need… try a memory-boosting vitamin drink!
Omega-3 Supplements for Memory
The omega-3 fatty acids in Omega-3 Power are critical to building healthy cell membranes, which are crucial for all our cells to work. Surveys indicate most Americans are deficient in omega-3s, getting barely a third of the daily amounts they likely need for optimum brain and body health. Omega-3 Power complements Bright Minds Memory Powder to ensure your brain cells are adequately supplied with the biochemical fundamentals they need for growth, maintenance, repair, and for creating and accessing memories.
Best Turmeric Supplement: Brain Curcumins for Memory
BrainMD's Brain Curcumins provides all three of the curcuminoid substances found in the turmeric root. These curcuminoids have been concentrated into the highly effective, activated curcumin formula called Longvida® Optimized Curcumin Extract. In a double-blind clinical trial, subjects who received Longvida curcumin showed better-sustained attention and working memory (such as multitasking) just 1 hour after taking it. Brain Curcumins supplies 25% more Longvida per capsule (500 mg) than was used in the trial (400 mg), for additional benefit to the mind and body.
Your memory is what allows you to revisit and treasure the most special moments in your life, so be sure to fortify your brain with the nutrients that can strengthen and restore it.
At BrainMD, we're committed to promoting, optimizing, and supporting brain health naturally. Using the most rigorous criteria for selecting the highest quality nutrients, we offer a line of ultra-pure, brain-directed, and clinical strength supplements that can help to improve, preserve and protect your memory.
At BrainMD, we're dedicated to providing the highest purity nutrients to improve your physical health and overall well-being. For more information about our full list of brain healthy supplements, please visit us at BrainMD.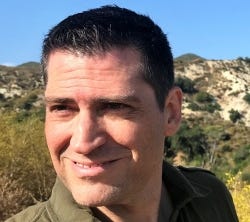 Latest posts by Keith Rowe
(see all)