BrainMD: 10 Years as the Leader in Brain-healthy Supplements
BrainMD: 10 Years as the Leader in Brain-healthy Supplements
As we celebrate our 10th Anniversary, we want to take this opportunity to thank YOU for supporting our company over the years. Without you, there would be no BrainMD.
Now that we've reached the decade mark, we want to pause and reflect on our history, our unique positioning in the supplement industry and why we do what we do.
Our Why
At BrainMD, we realize the last thing the world needs is another line of high-priced, cheaply-made supplements. From the start, we've committed ourselves to providing ultra-pure, clinical-grade, ethically sourced dietary supplements that can supply you with the nutrients you need to lead a brain-healthy life.
We believe in a whole person approach to physical and mental wellness. We've dedicated ourselves to helping people feel better by creating the highest quality dietary supplements and nutritional products on the market. The integrity of our work, and our belief in the importance of helping people, inspires our commitment to excellence.
Solid Foundation
One of the things that makes BrainMD unique is that we're backed by the combined knowledge, clinical experience and guidance of a MD and a PhD.
Our Founder: Daniel G. Amen, MD
Dr. Amen is a double board-certified psychiatrist, clinical neuroscientist, brain-imaging specialist, and multiple New York Times bestselling author. He is the visionary behind Amen Clinics, Amen University, and the numerous products and services offered by BrainMD.
Our Chief Science Officer: Parris M. Kidd, PhD
Dr. Kidd earned his PhD at the University of California at Berkeley and has been active in integrative medicine for over 35 years. He has focused on the brain for over 25 years and has pioneered awareness of phosphatidylserine (PS), omega-3s and numerous other ingredients.
Backed by Science
Would it surprise you to know that many of the supplements in the marketplace today have little or no backing from human clinical studies? Our clinical research team incorporates the latest scientific findings into creating a wide array of specialized formulas that promote optimal brain function and brain-body integration.
We want you to be as fully informed as possible. That's why we're committed to providing you with educational resources on the clinical research behind our products and the science that supports our choice of ingredients that comprise our superior grade nutritional formulas. Our supplements are formulated with exacting standards and are developed from numerous clinical trials and other studies published in peer-reviewed scientific journals.
Brain Directed
We recognize that the health of your brain is central to your overall success. Feeding your brain properly is essential for optimal fitness and can be the first line of defense in preserving your mental and physical well-being.
With the use of brain SPECT imaging, Dr. Amen discovered that some prescription medications can damage the brain. He sought out non-toxic solutions for his patients and developed dietary supplement formulas targeted to memory, mood, focus, and other specific brain functions. Those early formulas were so effective, they eventually led to the creation of the first supplement company solely dedicated to brain health, BrainMD.
Rigorously Tested
Our products are developed to promote brain-healthy living, and their ingredients, combinations, and dosages are always grounded in science. During the formulation process, our product development team may be required to review hundreds of clinical trials and other scientific studies to make sure we're aware of all the research relevant to the product. We work tirelessly to ensure that the ingredients (and the levels of each ingredient) in our products are shown to be both effective and safe.
When it comes to ingredients, we know which ones to include in our products and which ones to leave out. We have stringent standards for selecting the raw materials for our products and work hard to verify that our ingredients are free of heavy metals, pesticides, solvents, bacteria, mold, glutens, sugar, egg, dairy, and any other unnecessary additives. Our ingredients undergo extensive testing to establish their identity, purity, and potency.
We partner with the highest-quality manufacturers, which conform to the current Good Manufacturing Practices (cGMP) as required by the U.S. Food and Drug Administration (FDA). We use independent labs to further verify the manufacturer's quality test results. You can be confident that with each serving you take of any of our products, you're getting the nutrients promised on the label.
Array of Products
Over the last 10 years, we've developed products essential for everyone's nutritional needs: our premium multivitamin, NeuroVite Plus, ultra-concentrated EPA and DHA fish oil, Omega-3 Power, and high-purity Vitamin D3 5000. Our line of 30 supplement products was developed to support a wide range of individual needs, including:
Brain support (supplement systems Brain & Body Power, Brain & Body Power Max )
Memory (Bright Minds Memory Powder, Brain & Memory Power Boost, NeuroPS)
Mood (Serotonin Mood Support, SAMe)
Focus (Focus & Energy, Attention Support)
Relaxation and stress (GABA Calming Support, Everyday Stress Relief)
Sleep (Restful Sleep, Magnesium Chewables)
Brain neurotransmitter balancing (NeuroLink, Tyrosine)
Gut-brain health (ProBrainBiotics)
Prenatal (Smart Prenatal)
Children (Kids' NeuroVite, Coromega Omega-3 Squeeze)
Drink mix (Brain Boost On the Go)
Plant protein powder (OMNI Protein – Vanilla and Chocolate)
This extraordinary group of products is the only line of dietary supplements available today that is specifically developed to address the full spectrum of brain health concerns.
As BrainMD moves into its second decade, we look forward to continuing to serve you while developing new products to help you enjoy all the benefits of a brain-healthy life.
For more information about our full catalog of brain healthy supplements, visit the online store at BrainMD.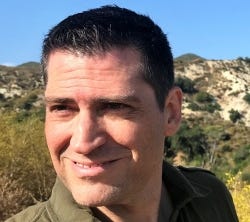 Latest posts by Keith Rowe
(see all)