Highly-potent and pure vitamin D3 that the body readily converts to a hormone important for the brain, heart and circulation, immunity, bone, muscle, lung, joints, kidneys, and overall vitality.
Free shipping on all subscriptions & US orders over $75*
Contactless delivery | 100% money back guarantee
Shipping Update: Click Here
Mood
Promotes positive mood and emotional balance
Circulation
Supports healthy blood flow to the brain and body
Aging Success
Supports brain health over age 50
Vitamin D3 - The Versatile Powerhouse.
This vitamin has powerful and extremely versatile effects on health and well-being. Within the past two decades researchers have confirmed its favorable effects on healthy gene regulation, calcium metabolism, cell growth control, hormone balance, and coping with stressful challenges.
Small But Mighty
BrainMD's Vitamin D3 has 5000 IU which is significantly more than the average vitamin D supplement on the market. That's because research shows that if we increase our daily intake to 5000 IU per day, it will ensure that we get the right amount of absorption for our bodies in order to feel the benefits long-term.
More Than Just a Sunshine Vitamin
Vitamin D3 promotes healthy mood, cognitive function, cardiovascular health, immune response, muscle and bone strength, and many other incredible benefits.
No Artificial Coloring

No Artificial Flavoring

Egg Free

Yeast Free

Dairy Free

Gluten Free

Sugar Free

Corn Free

Soy Free
Supplement Facts
Serving Size 1 Softgel
Servings Per Container 100
Amount Per Serving
% DV
Vitamin D-3
(Cholecalciferol)
5,000 IU
1,250%
Other Ingredients: Olive oil, gelatin, glycerin, purified water.

Free from milk/dairy, gluten, wheat, yeast, soy, eggs, corn, sugars, or artificial colors or flavorings.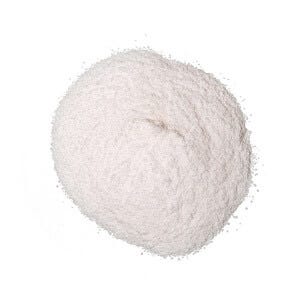 Vitamin D3
5000 IU
Traditionally known as the bone vitamin, vitamin D is essential for organ growth. The liver and kidneys convert vitamin D into a powerful hormone for the circulation and immune systems, brain, heart, and other organs. Superior to D2, vitamin D3 (cholecalciferol) is called the "sunshine vitamin" because ultraviolet light stimulates the skin to make it. Vitamin D3 promotes healthy mood management and cognitive function.
Compare with Similar Products
Compare with Similar Products
Vitamin D3 5000

SAMe Mood and Movement 400

Brain & Memory Power Boost

Customer Rating

Price

$24.95
$59.95
$59.95

Supplement form

Softgels
Tablets
Capsules

Health Benefits

Mood

Circulation

Aging Success

Joints

Mood

Energy

Circulation

Memory

Focus

Ingredients

Vitamin D3

SAMe

PhosphatidylSerine

AcetylCarnitine

N-AcetylCysteine

Alpha-Lipoic Acid

Ginkgo Biloba Extract

Huperzine A
Frequently Asked Questions
Does vitamin D2 work the same as this form?
No. Vitamin D3 is the body's preferred form, and D2 may negatively interfere with the normal utilization of D3 by the tissues.
Does this product work better with calcium?
Not necessarily. Vitamin D3 does not require calcium supplementation for its many benefits. This product actually is not recommended for people with blood calcium levels higher than the normal range.
What is the best blood level of vitamin D?
The current expert consensus is that a serum 25-hydroxyvitamin D of 75 nanomoles per liter or above is approaching optimal, and that levels below 50 nanomoles per liter indicate deficiency.
Is this daily dose safe to take long-term?
The clinical studies suggest that toxicity need not be a concern for most adults unless they consume more than 10,000 IU daily. When used below this level as recommended, vitamin D3 is very safe. Be sure to take it with meals because it is a "fat-soluble" vitamin.