Is Dark Chocolate Really Good for Your Brain?
Is Dark Chocolate Really Good for Your Brain?
"All you need is love. But a little chocolate now and then doesn't hurt." – Charles M. Schulz
Chocolate lovers rejoice! Studies have shown that dark chocolate is actually good for your brain.
Healthy Chocolate?
Turns out chocolate, in its natural form, isn't bad for you. In fact, there are many health benefits to chocolate.
For instance, chocolate has been shown to increase blood flow to the brain. Also, dark chocolate contains health-promoting properties that support a positive mood, the ability to think clearly, and a healthy cardiovascular system.
7 Ways Dark Chocolate Can Boost the Brain and Body
Benefits of Dark Chocolate include:
1. Loaded with flavonoids and other polyphenols, which offer numerous benefits
2. High in fiber
3. A substantial source of vitamins B1, B2, B3, B6, E, and K
4. Filled with a variety of antioxidants
5. Rich in essential minerals including magnesium, iron, zinc, potassium, and phosphorus
6. Beneficial for circulation in the body
7. A good source of N-acylethanolamines, which can stimulate the brain's built-in cannabinoid receptors to help neutralize negative thoughts and feelings
Perhaps you were already familiar with some of the benefits of dark chocolate. Now let's see how much you know about the origins of chocolate and what makes it so special…
Fun Facts About Chocolate
Chocolate is made from beans in the fruit of the tropical Theobroma cacao The earliest use of chocolate dates back to ancient American civilizations. For centuries, dark chocolate has been honored for its healing and medicinal qualities.
Aztecs and Mayans drank a form of chocolate made from natural cacao beans. They believed it provided strength and energy.
When Europeans first brought cacao home from the Americas, they used it as an all-purpose tonic to treat dozens of health conditions including sleeplessness. They referred to chocolate as "the food of the gods."
Chocolate contains a wide variety of brain-active substances, including phenylethylamine or PEA, a psycho-active compound that may alert your brain that something fun is about to happen. It acts as a stimulant that makes you feel really good when you eat it, probably by increasing brain dopamine activity. Chocolate also increases serotonin (the "don't worry, be happy" neurotransmitter) activity in your brain.
Sadly, not all the facts about chocolate are positive.
The Dark Side of Chocolate
Most commercial chocolate bars are processed, loaded with artificial chemicals and filled with unhealthy ingredients like sugar, dairy, and synthetic flavors. These ingredients virtually cancel out chocolate's powerful health benefits. So, while native chocolate (cacao) itself is healthy for you, all the added ingredients are not.
Answering the demand for healthy chocolate, BrainMD is happy to offer Brain in Love chocolate bars.
Brain in Love Chocolate Bar
Did you know as you savor a piece of dark chocolate, your brain responds as if you are falling in LOVE? Try the Brain in Love Chocolate Bars created by BrainMD.
Chocolate contains hundreds of blissful, health-promoting properties that support a positive mood and the ability to think clearly.
Now you can enjoy a guilt-free, brain-healthy chocolate bar!
What's in Brain in Love Chocolate Bars?
65% Dark – 100% Decadent
Free of Sugar, Dairy, Gluten, Trans Fats, and GMOs (genetically modified organisms)
Low Glycemic and Diabetic Safe
141 calories per serving
9 grams of fiber per serving
Ethical: Certified by Rainforest Alliance
Here's another reason to fall in love with Brain in Love bars…
The Fair Trade Difference
More than just a certification badge on product packaging, Fair Trade is a socially responsible business practice that ensures suppliers of commodities, who are often in poor countries, receive fair pay and work in safe environments.
It also restricts the use of pesticides and fertilizers and prohibits GMOs, in order to protect farmers' health and maintain the ecosystem. Another important guarantee when buying Fair Trade products is that children have not been forced into slave labor to lower the price of goods. BrainMD is proud to announce that we use Fair Trade chocolate in our bars.
Brain in Love bars are rich in decadence and made with love.
What Others Are Saying
How Sweet It Is!

"To get great brain nutrients in such a delicious treat! Pure heaven!" -Brenda
Delicious, Very Satisfying!

"I love this product. It is just the right size. At the end of my often very long hard days, it hits the spot for brain satisfaction." -Linda
For more information about Brain in Love bars and our full list of high-quality, brain directed supplements, please visit us at BrainMD.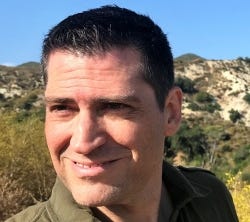 Latest posts by Keith Rowe
(see all)