Here's What You Need to Know About Allulose Sweetener
Americans love sugar.
Sadly, too many people are hooked on sugar-filled foods and snacks.
Many beverages, such as flavored coffees, teas, and soft drinks, are loaded with sugar or artificial sweeteners.
Artificial Sweeteners
Artificial sweeteners such as acesulfame potassium (Ace K), aspartame, saccharin, and sucralose may provide sweetness without calories, but they come with a price.
These sweeteners may contribute to high insulin levels, lead to a slower metabolism, increase the risk of heart health issues, negatively skew the good-to-bad bacterial ratio in your gut, cause blood sugar instability, and retrain your taste buds to crave sugar- and fat-filled foods instead of fruits and vegetables.
Consuming diet sodas that contain sucralose and Ace K may lead to an increased production of fat cells. Artificial sweeteners may cause weight gain and other health issues.
Natural Sweeteners
If you want to avoid sugar and artificial sweeteners, there are better, healthier options to consider. To add a little sweetness to your coffee, tea, or other beverage of choice, reach for natural, lower-calorie sweeteners like monk fruit powder or stevia. Also, consider sugar alternatives like allulose and erythritol.
Swap Artificial Sweeteners with These 2 Natural Sweeteners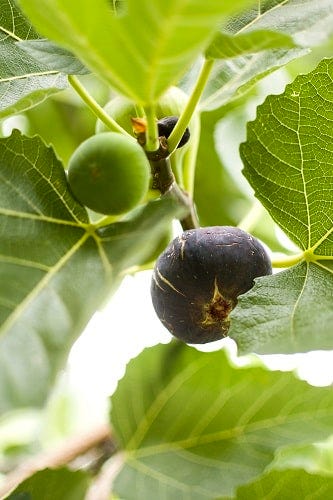 Allulose
Allulose is a low-calorie sugar naturally found in figs and raisins. Simple sugars (monosaccharides) contain a single sugar molecule. As a monosaccharide, allulose has 90% fewer calories than sucrose (basic sugar).
Allulose doesn't affect blood sugar or insulin levels in the same way that sugar can, so it's an ideal natural sweetener for those who deal with diabetes. Since it has super low sugar content, it's also a good choice for those on the ketogenic diet.
Using allulose, in healthy baked goods and beverages, is a great way to cut back on sugar and overall calorie consumption. Since researchers have recently discovered how to process it on a large scale, allulose seems poised to become a popular natural sweetener in the future.
Erythritol
Erythritol is a sugar alcohol that comes in the form of crystals or powder. Sugar alcohols are organic compounds derived from sugars that have been either manually altered to resemble both sugar and alcohol molecules or are naturally occurring. Erythritol is the latter and is created by fermenting the sugars found in cornstarch.
Erythritol is popular among those who follow the keto diet. Many people like its flavor and the fact that erythritol doesn't cause blood sugar or insulin levels to spike. Since it's calorie-free, erythritol is a far more attractive option than regular sugar to those who want to reduce their sugar intake.
In addition to being used in foods and beverages, natural sweeteners also can be found in supplements. Both allulose and erythritol are natural sweeteners used in BrainMD's new calming supplement…
L-Theanine Gummies
These convenient, easy-to-take gummies can help lessen feelings of anxiousness and promote an overall state of rest and relaxation.*
Also, by reducing stress, L-Theanine Gummies can help promote quality sleep.*
So Long, Stress
Here are some of the key benefits of l-theanine:
Fast-acting relief from stress and anxiousness*
Lessens stress-producing cortisol*
Provides sharper mental focus*
L-Theanine Gummies Ingredient
L-theanine
L-theanine is an amino acid that occurs naturally in green tea and is credited with the tea's highly valued relaxing effects. It has been researched in Asia, as well as the West, and found to bring on relaxation, often within minutes. Over a longer period, it can improve coping with stress, lessen anxiousness, and improve sleep.*
These grape-lime flavored gummies deliver 100 mg of l-theanine per serving.
Natural Sweeteners
Most gummy vitamins are loaded with sugar, contain artificial colors and flavors, and use animal-derived gelatin as a base.
Our stress-busting L-Theanine Gummies have none of that.
These gummies are sweetened with allulose (syrup and powder) and erythritol. They're made with all-natural colors and flavors, and get their chewy texture from plant-based pectin, making them suitable for vegans and vegetarians.
What Others Are Saying…
"Love these gummies. The flavor is way too yummy. I chew several a day to help with calmness and wellbeing." -Jana D.
"Works better than anything I've tried! It indeed calms the anxiety. I've signed up for auto ship." -Marcia K.
"He podido apreciar q el producto trabja en forma eficaz y no tiene efecto secundario." -David D.
Use Healthy Sweeteners
Consuming excess sugar can be detrimental to your health. Many illnesses have been linked to excessive sugar intake over extended periods of time.
Finding alternatives to conventional sugar can be a good way to reduce your added sugar intake. Look for foods, beverages, and supplements, like L-Theanine Gummies, that contain healthy sweeteners like allulose, erythritol, and stevia.
If you have any concerning health conditions, it's a good idea to check with your doctor or a registered dietitian before switching to an alternative sweetener.
At BrainMD, we're dedicated to providing the highest purity nutrients to improve your physical health and overall well-being. For more information about L-Theanine Gummies or our full list of brain healthy supplements, please visit us at BrainMD.
*These statements have not been evaluated by the FDA. This content is for informational purposes only. It is not meant to substitute for medical or healthcare advice from a physician, nor is it intended to diagnose, treat, cure, or prevent any disease. Consult your healthcare provider before beginning a new health regimen.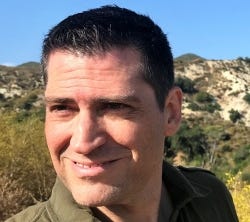 Latest posts by Keith Rowe
(see all)