What Is L-theanine and How Can It Help Me?

Medically Reviewed by Dr. Paris Kidd
Would you be interested in a natural plant substance that can reduce stress and worry while improving mood, focus, memory, and mental alertness? Meet l-theanine!
What Is L-theanine?
L-theanine is a unique amino acid that is not used to make proteins and naturally occurs in green tea. When consumed by humans, it can reduce tension and fosters a restful state without diminishing daytime alertness. It also can promote blood pressure stability against the over-excitability associated with stress.
Working by way of nerve cell receptors for GABA, glutamate, and other neurotransmitters, l-theanine has calming effects while preserving mental focus. It is rapidly absorbed and quickly shifts the brain toward a predominance of EEG alpha waves, which are associated with relaxation.
In clinical research, l-theanine has been found to help improve attention, mood, cognition, and the quality of sleep. As a natural relaxant, l-theanine reduces tension and promotes rest without diminishing alertness.
L-theanine is very well tolerated when taken by mouth and has been found safe in numerous clinical studies with both adults and children.
Benefits of L-theanine
Among its many benefits, l-theanine:
Improves focus and clarity
Doesn't give you the jitters since it's caffeine-free
Has a gentle, relaxing effect without making you sleepy
Can improve time to fall asleep, sleep duration, and sleep quality in children and adults
With such a variety of positive actions for overall brain and body health, BrainMD is proud to offer effective doses of L-theanine in several of our ultra-pure, brain directed supplements…
---
Increase Focus & Reduce Stress with These 4 Supplements Rich in L-theanine
1. Brain Boost On the Go
Brain Boost On The Go is a natural energy drink created for people who prefer not to drink plain water all day – or who simply want some variety in how they hydrate. Brain Boost On The Go includes l-theanine and other brain-healthy nutrients to improve your mental function and energy. Instead of drinking a high sugar, a caffeinated energy drink that will invariably result in an energy crash, opt for the smarter choice.
A unique aspect of Brain Boost On The Go is that it has a calming effect even as it boosts energy, enabling you to handle stress and be productive at the same time. Whenever your brain needs a safe, swift pick-me-up, you can count on Brain Boost On The Go to provide the natural brain energizers that will help you feel sharp and focused.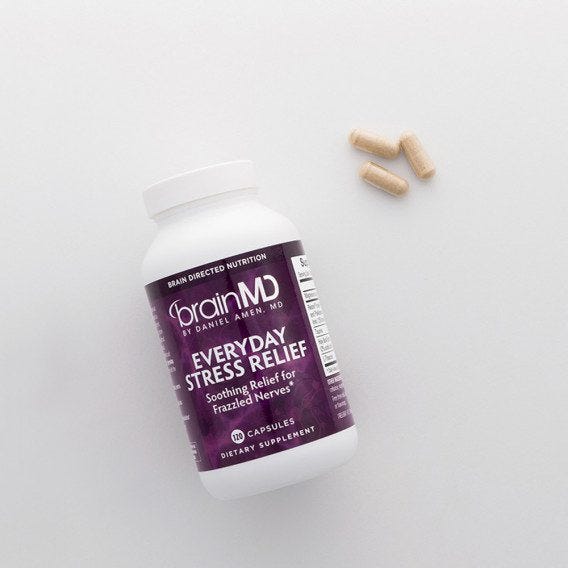 2. Everyday Stress Relief
To stay healthy in today's fast-paced world, you need to be resilient to stress. Everyday Stress Relief replenishes your body's levels of magnesium and taurine, which can help you cope during times of excessive stress. In addition to these nutrients, the formula supplies l-theanine and high-quality standardized herbal extracts clinically proven to help support your body's response to stress on multiple levels.
Many anti-stress supplements can make you sleepy, but not Everyday Stress Relief. It's safe, non-sedating, and non-habit forming. Everyday Stress Relief helps you cope with everyday challenges so you can enjoy the good things in your life.
 3. GABA Calming Support
GABA Calming Support is a unique combination of clinically proven ingredients that can help you cope with restlessness and irritability. It contains pure GABA (gamma-aminobutyric acid), chemically identical to the substance your brain makes as its main calming neurotransmitter, along with l-theanine and other ingredients that help your nerve cells respond better to GABA.
This formula can calm your racing thoughts to help prepare you for sleep. It doesn't cause drowsiness, so it's safe to take during the day. GABA Calming Support can help facilitate the production of calming brain waves, correct stress-causing nutritional deficiencies, and promote relaxation.
 4. Put Me To Sleep
Put Me To Sleep is based on the most recent nutraceutical research on sleep onset, duration, and quality. This highly effective sleep supplement includes six potent ingredients that work in concert to help relax the mind and body in preparation for sleep. These ingredients have a broad range of neurotransmitter actions in the brain and are carefully combined to promote recovery from daily stress, calm and relaxation, and fully restful sleep.
Put Me To Sleep is recommended for anyone who has difficulties falling or staying asleep. With a robust combination of ingredients – including GABA, melatonin, and l-theanine – its effects should be felt in just minutes…1 hour maximum.
Utilizing the unique benefits of l-theanine, these supplements can help improve energy, mood, calm, cognition, and quality of sleep. With so many positive indications for your health and well-being, it's a good idea to start taking supplements with l-theanine today.
At BrainMD, we're dedicated to providing the highest purity nutrients to improve your physical health and overall well-being. For more information about our full list of brain healthy supplements, please visit us at BrainMD.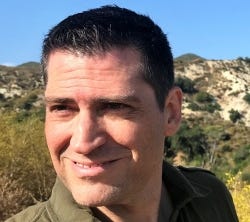 Latest posts by Keith Rowe
(see all)