Spice Up Your Dry January With These 5 Non-Alcoholic Drink Recipes
Wouldn't it be nice to enjoy a drink (or three) without the hangover? Well, you can!
Mocktails and other non-alcoholic beverages are all the rage right now and are consumed by drinkers and non-drinkers alike.
Savor these delicious and refreshing non-alcoholic drink recipes during "Dry January" and throughout the year!
5 Healthy Non-Alcoholic Drink Recipes


Golden Milk Brain Healthy Latte
-1 Capsule's powder of Brain Curcumins from BrainMD
-¼ tsp ground turmeric
-⅛ tsp ground cardamom
-⅛ tsp ground cinnamon
-Dash of black pepper
-¼ tsp of sweetener of your choice
-1 cup of non-dairy milk of choice
Warm up milk on the stove and whisk in all ingredients. Pour into a mug, top with some sprinkled cinnamon and turmeric.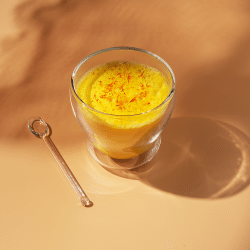 SMART MUSHROOMS HOT TODDY
-1 scoop of Smart Mushrooms powder from BrainMD
-1 tsp of honey
-2 ½ ounces of hot water
-3 whole cloves
-1 cinnamon stick
-1 sliced lemon
-Pinch of ground nutmeg
Combine Smart Mushrooms powder, honey, and water in a mug and stir well. Add cloves, cinnamon stick, sliced lemon, and nutmeg.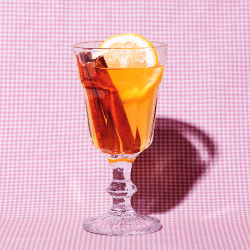 Calming Matcha Mojito
-4 oz hot water
-1 capsule's powder of GABA Calming Support from BrainMD
-¼ tsp matcha powder
-3 tbsp of brown monk fruit sweetener
-1 lime, juiced
-20 mint leaves
-1 cup of club soda
-Ice
-Lime edges & mint for garnish
In a small bowl, whisk together the hot water, GABA Calming Support, and matcha powder until completely dissolved. Set aside to cool.
Add the coconut sugar and mint leaves to a cocktail shaker and muddle together, crushing the mix leaves as you mix. Add lime juice to the shaker and mix.
Add the matcha powder and water to the shaker and fill with ice. Cover the cocktail shaker and shake hard for about 20 seconds. Add crushed ice to two large glasses and strain the matcha mix into each glass. Add garnish.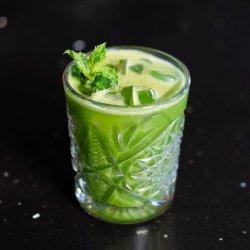 PROTEIN PINA COLADA
-1 scoop of Omni Vanilla Protein Powder or vegan protein powder
-1 cup of pineapple
-1 ½ cup of coconut milk
-1 banana
-Ice
Combine protein, pineapple, coconut milk, and banana with ice in a blender. Blend until smooth. Pour in tall glasses and garnish with a pineapple slice.
---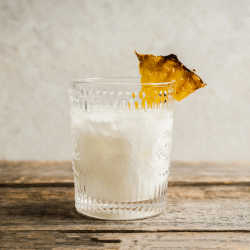 Brain Boost Arnold Palmer
-1 Brain Boost on the Go from BrainMD
-¾ cup of water
-¾ cup of iced tea
Combine Brain Boost on the Go with water, stir well, and add in sweet tea. Pour in a tall glass with ice and add a lemon slice on the side.
Enjoy!
Latest posts by BrainMD Team
(see all)