Bright Minds Memory Powder
Our most advanced memory-directed supplement formula that you can drink! Just one glass daily is all it takes to fuel your brain with crucial vitamins and minerals to help you feel energized, focused, and mentally sharp all day long
Free shipping on all subscriptions & U.S. Orders Over $75*
Contactless Delivery | 100% money back guarantee
Shipping Update: Click Here
Aging
Enhances brain and body vitality for healthy aging
Memory
Supports enhanced recall and retention
Focus
Promotes concentration and attention
Circulation
Supports healthy blood flow to the brain and body
Drink your way to optimal brain health.
BrainMD's first ever brain-directed memory boosting powder. No guesswork, no medicine cabinet full of bottles, no research required. We developed a formula containing 34 powerful ingredients to promote optimal brain health that you can mix in your morning smoothie or glass of water.
How We Got the Name:
Daniel Amen, MD, founder of BrainMD, developed a list of challenges that can negatively affect brain function and most specifically, memory. These challenges spell out B-R-I-G-H-T-M-I-N-D-S. This powder was designed to help us address these challenges. They are: Blood flow, Retirement/aging, Unrestrained inflammation, Genetic factors, Head accidents, Toxins, Mental health, Immunity, Neurohormone balance, Diabesity, Sleep problems.
What it Does:
Enhance Brain Blood Flow: The better the brain's circulation, the more oxygen and nutrients it can receive to support memory all through life.
Boost Energy: The brain weighs just 2-3 pounds yet it uses at least 20 percent of all the body's energy. PhosphatidylSerine (PS), acetylcarnitine, B vitamins, magnesium, chromium, alpha-lipoic acid, CoQ10 and other nutraceuticals in this formula provide the building blocks for energizing memory processes.
Promotes Brain Connectivity: The brain's trillions of nerve cell connections (called synapses) rely on PS for their electrical activity. The numerous antioxidants in Bright Minds help protect these synapses against damage. Additionally, numerous methyl nutrients in the formula support synapse maintenance and protect the brain against damage from homocysteine buildup.
Antioxidants for Protection: We've all heard of "free radicals" and the damage they can cause. Lutein, zeaxanthin, alpha-lipoic acid, zinc, selenium, manganese, vitamins C and E, CoQ10, and the other antioxidants in this comprehensive formula protect against such internally generated toxins but also against external ones like alcohol, cigarette or marijuana smoke, air pollutants, "recreational" drugs, molds and more.
No Artificial Coloring

No Artificial Flavoring

Egg Free

Yeast Free

Dairy Free

Gluten Free

Sugar Free

Corn Free

Soy Free
Supplement Facts
Serving Size 5.4 grams (1 scoop)
Servings Per Container 30
Amount Per Serving
%DV
Vitamin A (as retinyl palmitate)
5000 IU
100%
Vitamin C (as ascorbic acid)
500 mg
833%
Vitamin D3 (as cholecalciferol)
2000 IU
500%
Vitamin E (as d-alpha-tocopheryl acetate)
30 IU
100%
Vitamin K (as K2, menaquinone-7, MK-7)
45 mcg
56%
Thiamin (Vitamin B1) (as thiamin hydrochloride)
50 mg
3333%
Riboflavin (Vitamin B2)
50 mg
2941%
Niacinamide (Vitamin B3)
50 mg
250%
Vitamin B6 (as pyridoxine HCI and
pyridoxal-5-phosphate)
25 mg
1250%
Folate (as Quatrefolic® methylfolate,
[6S]-5-methyltetrahydrofolate, glucosamine salt)
1000 mcg
250%
Vitamin B12 (as methylcobalamin)
1000 mcg
16667%
Biotin (as d-biotin)
500 mcg
167%
Pantothenic acid (as d-calcium pantothenate)
50 mg
500%
Calcium (as pantothenate, citrate)
16 mg
2%
Iodine (as potassium iodide)
75 mcg
50%
Magnesium (as glycinate and malate)
100 mg
25%
Zinc (as glycinate)
25 mg
167%
Selenium (as high-selenium yeast)
200 mcg
286%
Manganese (as glycinate)
5 mg
250%
Chromium (as picolinate)
1000 mcg
833%
Molybdenum (as sodium molybdate)
50 mcg
67%
PhosphatidylSerine
300 mg
†
AcetylCarnitine
(as acetyl-l-carnitine hydrochloride)
750 mg
†
Ginkgo Biloba extract, (Ginkgo Biloba, leaf)
80 mg
†
Huperzine A (from Huperzia serrata)
100 mcg
†
Alpha-Lipoic Acid
200 mg
†
Coenzyme Q10(ubiquinone)
100 mg
†
Resveratrol(trans-resveratrol))
75 mg
†
Choline (as bitartrate)
25 mg
†
Mixed tocopherols (Vitamin E)
(Vitamin E)
15 mg
†
Lutein, carotenoid
3 mg
†
Zeaxanthin, carotenoid
300 mcg
†
Boron (as glycinate)
1.5 mg
†
Silicon (as horsetail)
3 mg
†
Other Ingredients: Stevia rebaudiana A, natural sugar-free orange flavor.
Vitamin A
This powerhouse vitamin is crucial for the development and maintenance of the brain, the lungs, the eyes and vision, and the intestinal tract. It's also essential for a strong immune system. We use authentic vitamin A, not beta-carotene, which many people have trouble converting into functional vitamin A.
5000 IU
Vitamin C
Vitamin C is well-known as a potent antioxidant. It protects the body against free radicals and other toxins. It's also an essential cofactor for enzymes that make neurotransmitters, conduct detoxification and synthesize collagen for the gums, joints and other connective tissues of the body.
500 mg
Vitamin D3
Traditionally known as the bone vitamin, vitamin D is essential for organ growth. The liver and kidneys convert vitamin D into a powerful hormone for the circulation and immune systems, brain, heart, and other organs. Superior to D2, vitamin D3 (cholecalciferol) is called the "sunshine vitamin" because ultraviolet light stimulates the skin to make it. Vitamin D3 promotes healthy mood management and cognitive function.
2000 IU
Vitamin E
This antioxidant vitamin is important protection for cell membranes, which are the most dynamic working parts of all our cells. This supplement provides the full spectrum of vitamin Es—alpha-, beta-, gamma- and delta-tocopherol—that are present in a healthy diet. Vitamin E also helps to prevent free radicals from entering breast milk.
30 IU
Vitamin K
The most potent form of vitamin K is vitamin K2 as menaquinone-7 (MK-7). This vitamin activates proteins that support brain cell maturation, survival, and electrical conduction. Vitamin K2 promotes the coagulation mechanisms needed for healthy wound healing. It also helps ensure calcium will form hard deposits only in the bones, teeth and nails—not in the heart, blood vessels, brain and other soft tissues where they can cause harm.
45 mcg
Thiamin
Thiamin (vitamin B1) is essential for the brain and other organs to process proteins, carbs and fats. It is necessary for the body to make energy and metabolize amino acids and blood sugars. Thiamin can be depleted by high-sugar diets, alcohol and various prescription drugs. Even mild deficiency is linked to memory loss, confusion, irritability, and sleep problems.
50 mg
Riboflavin
Riboflavin (vitamin B2) is essential for your body's energy production. It's also needed for the body to properly process carbs, fats and amino acids. It helps to maintain DNA and gene structure, and is necessary to maintain glutathione, the body's master antioxidant.
50 mg
Vitamin B3
Niacinamide is a fully active form of vitamin B3 that bypasses the uncomfortable skin flush linked to the niacin form of B3. Niacinamide is centrally involved in the body's generation of energy. This vitamin is easily depleted by excessive alcohol intake, smoking and some contraceptive medications. Deficiency of this vitamin can lead to memory loss, paranoia, aggression and mood problems.
50 mg
Vitamin B6
Vitamin B6, as pyridoxine and pyridoxal-5-phosphate, is essential for at least 100 enzymes that help the brain make key neurotransmitters. It helps the body utilize carbohydrates, fats and amino acids derived from proteins. Vitamin B6 aids the conversion of potentially damaging homocysteine into useful antioxidants. It also promotes relaxation and healthy mood. This formula provides the two chemical forms of B6 that are most fully absorbed and utilized.
20 mg
Folate
This formula contains folate as methylfolate (MTHF). The brain requires MTHF to make neurotransmitters, to produce the myelin insulation of nerve cells, and to make the sleep hormone melatonin. It also helps the liver and other organs recycle the metabolic product homocysteine, to prevent it from building up to toxic levels.
1000 mcg
Vitamin B12
Vitamin B12 is essential for structural integrity of the brain and spinal cord. Higher levels of B12 are linked to better mood, behavior, personality and mental clarity. This formula supplies the methyl form of vitamin B12 (MeB12), rather than the commonly used cyano-cobalamin, which contains potentially harmful cyanide.
1000 mcg
Biotin
This B vitamin is vital for DNA structure and for healthy gene activity. Biotin is built into the structure of several enzymes that mitochondria use to make energy. Biotin is involved in gene regulation via epigenetics, a process necessary for the healthy development of the brain, skin, hair, nails and everything else in the body.
500 mcg
Pantothenic Acid
Pantothenic acid (vitamin B5) is necessary for making energy. It is also essential for our brain to make amino acids, proteins and hormones, convert fats into useful fatty acids and build cell membranes. Deficiency of this vitamin is linked to the loss of electrical insulation (demyelination) of the nerve cells, which can thoroughly impair mental performance.
50 mg
Calcium
Calcium is necessary for building strong bones. It also works in close partnership with magnesium.
16 mg
Iodine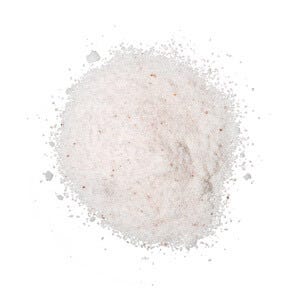 This mineral is essential for the thyroid gland to make thyroxine and related hormones, which regulate the development of the brain and other organs. It also helps set the pace for our metabolism and overall activity level.
75 mcg
Magnesium
Magnesium is an essential mineral for all the cells of the body and is fundamentally important for the electrical activity of the brain's nerve cells and for the healthy functioning of their trillions of information connections (synapses). Known as "the relaxation mineral," magnesium plays an important role in hydration, muscle relaxation, energy production, regulation of adrenaline and overall sleep quality. Magnesium promotes a calm, balanced and mentally focused demeanor.
100 mg
Zinc
This mineral is essential for some 100 enzymes and other proteins important for your life processes. Zinc promotes healthy development of the eyes, spinal cord, thymus gland, intestinal tract, brain and other organs. It is necessary for DNA structure, immunity, skin health, and hair renewal.
25 mg
Selenium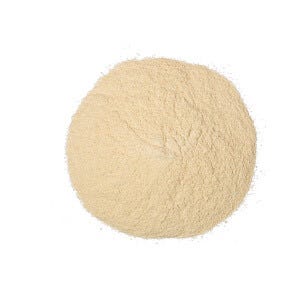 Selenium is required by at least 25 proteins and key enzymes that regulate gene activity, protein synthesis, cell-to-cell communication, muscle development and thyroid hormone production. It also includes the front-line antioxidant defense enzymes that protect the body against free radicals and other infection.
200 mcg
Manganese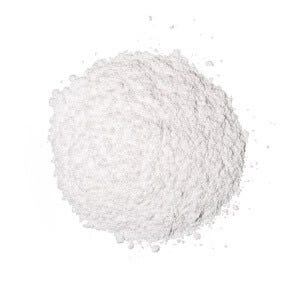 Manganese is required by antioxidant enzyme SOD2, which is critically positioned within the mitochondria to minimize their generation of free radicals. It helps the metabolism of cholesterol, carbohydrates and amino acids.
5 mg
Chromium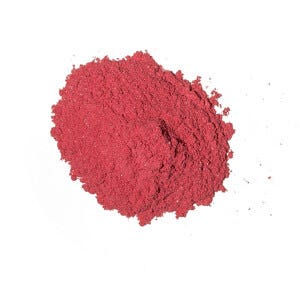 Chromium is essential for healthy blood sugar metabolism. It also supports healthy mood management.
1000 mcg
Molybdenum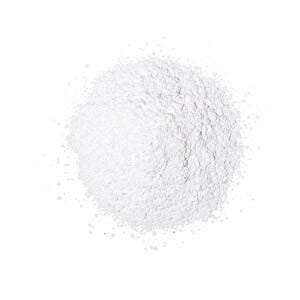 This mineral helps your body detoxify itself by supporting at least five enzymes that neutralize toxic substances like sulfites and bisulfites. These, and other common environmental pollutants, are often sprayed onto foods and added into wines, vinegars and even medical products as preservatives.
50 mcg
PhosphatidylSerine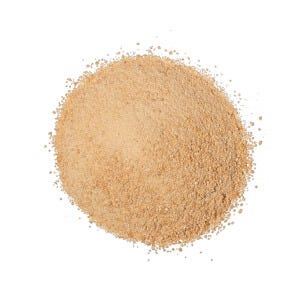 PhosphatidylSerine (PS) is a universal building block for cell membranes. This phospholipid nutrient is present in all our cells and is especially concentrated in the brain's nerve cells. PS helps to improve attention and the ability to cope with stress. PS is the best-documented nutrient for the recall of words, names, faces, and events in people over 50.
300 mg
AcetylCarnitine
This amino acid is naturally produced in the body and is important for energy production. It assists in the proper functioning of genes, enzymes and neurotransmitters. Among ALC's many benefits are its promotion of healthy memory, lessening of mental fatigue, enhancement of mood, and support for the production of acetylcholine which is a major memory neurotransmitter.
750 mg
Ginkgo Biloba Extract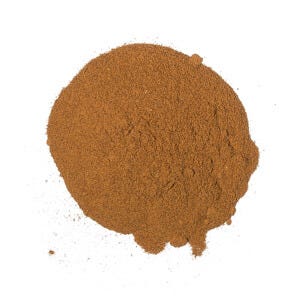 This effective plant extract promotes healthy blood flow, which is crucial for optimal brain function. Ginkgo's unique combination of antioxidants and blood vessel protectants helps shield the brain from toxins while supporting overall mental sharpness.
80 mg
Huperzine A
Huperzine A is extracted from the Huperzia serrata (club moss) plant and has been used in traditional Chinese medicine for centuries. It improves the actions of the acetylcholine neurotransmitter system, which is tied to memory and behavior.
100 mcg
Alpha-Lipoic Acid
This vitamin-like nutrient is vital for blood sugar utilization and cellular energy production. Alpha-lipoic acid is also a potent antioxidant.
200 mg
Coenzyme Q10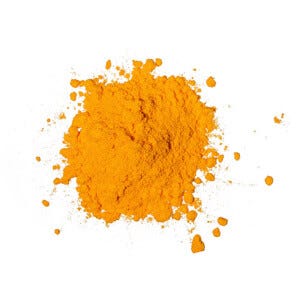 CoQ is fundamentally required for the mitochondria, which generate at least 90% of the energy produced in all your/your baby's cells. CoQ is also a potent antioxidant that helps protect your/your baby's tissues against free radicals. Sufficient CoQ status during pregnancy is associated with healthy birth outcome. Its levels in milk decline as lactation continues, making supplementation essential. Few prenatal supplements provide CoQ.
100 mg
Resveratrol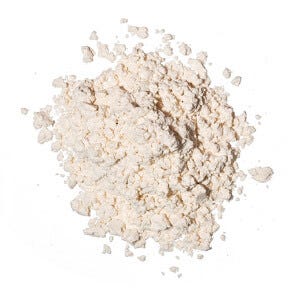 Resveratrol is known to promote healthy heart muscle function. Clinical studies indicate that this plant nutrient can help improve blood vessel function, promote healthy blood sugar utilization and improve word recall. This formula supplies a generous 75-milligram dose of resveratrol, which exceeds the daily doses that can be obtained from responsible intake of red wine. Pterostilbene is chemically related to resveratrol and supports circulatory health.
75 mg
Choline
Choline is essential in the formation of acetylcholine, a neurotransmitter that plays an important role in mental function. Choline enhances focus, supports healthy memory, and promotes calm.
25 mg
Vitamin E
This antioxidant vitamin is important protection for cell membranes, which are the most dynamic working parts of all our cells. This supplement provides the full spectrum of vitamin Es—alpha-, beta-, gamma- and delta-tocopherol—that are present in a healthy diet. Vitamin E also helps to prevent free radicals from entering breast milk.
15 mg
Lutein, carotenoid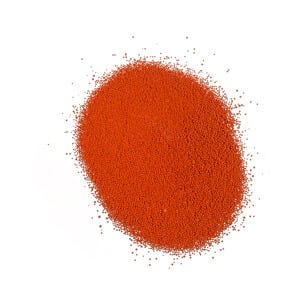 Lutein is a nutrient essential for vision and eye health. It is concentrated in the retina, where it helps protect the light-sensing cells against damage from light energy. Lutein is a powerful antioxidant carotenoid. It is practically a vitamin since the body can't make it and we must acquire it from food sources. It also has been found in the brain and likely also promotes brain function.
3 mg
Zeaxanthin, carotenoid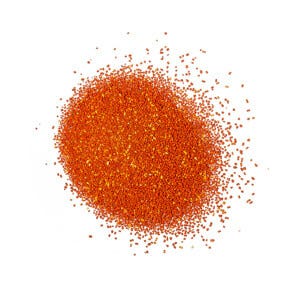 These two carotenoid nutrients are highly concentrated in the brain, where they facilitate key brain functions. Both are powerful antioxidants, which help to protect against free radicals. Adequate intake of lutein and zeaxanthin support healthy vision development and can help to improve memory.
300 mcg
Boron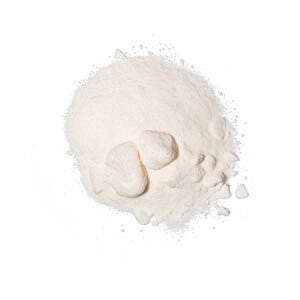 This mineral supports healthy brain function, as well as the utilization and conservation of vitamin D, calcium and magnesium. Boron is necessary for healthy bones and joints.
1.5 mg
Silicon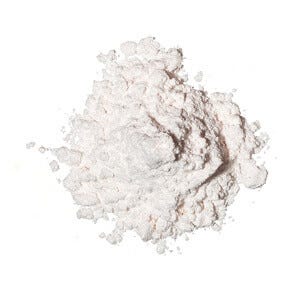 Silicon supports healthy bones. This mineral also increases the integrity of connective tissues. The brain's blood vessels need this tissue renewal for the wall strength and flexibility that ensures their efficient delivery of blood. These reinforced tissues may also be required for healthy immune response.
3 mg
Dr. Amen talks about BRIGHT MINDS Memory Powder
Dr. Amen and Dr. Paris Kidd discuss the unique benefits and ingredients breakdown of BRIGHT MINDS Memory Powder
Frequently Asked Questions
How is this product different from BrainMD's other powerful nutraceutical combinations such as Brain & Body Power and Brain & Body Power MAX?
These two nutraceuticals are excellent for overall brain health, and can benefit memory. BBP MAX is the more potent of the two, comes in convenient packets of capsules, and many people have experienced memory benefits from taking it. But Bright Minds™ Memory Powder is laser-focused on memory. This product actually draws from the best clinically-proven memory ingredients in all the BrainMD products. And it gets around having to take lots of capsules!
Why doesn't the memory powder contain omega-3s?
Dr. Amen and his colleagues are very aware of the importance of omega-3 EPA and DHA for memory. Unfortunately, the current technology for mixing these oils into powders is very limited and very expensive. We recommend anyone taking the Bright Minds™ Memory Powder also take softgels of BrainMD's highly potent Omega-3 Power AND monitor their Omega-3 Index.
Why doesn't the memory powder contain N-Acetylcysteine (NAC)?
We just couldn't accommodate its sulfurous smell in the powder. NAC is very well proven for brain antioxidant protection and detoxification, and both our Brain & Memory Power Boost and Craving Control products provide NAC. Both are capsule products in which (fortunately) the capsule ingredients neutralize its smell.
How did you make this powder without using sugar?
We used a high-grade Stevia rebaudiana extract, plus a natural sugar-free orange flavor. The BrainMD team is committed to excluding sugar from our products.
What is the best way to take Bright Minds ™ Memory Powder?
Mix one scoop of Bright Minds Memory Power with at least 14 ounces of water, juice, or in a smoothie. Stir thoroughly before drinking and continue to stir as needed while you drink. We recommend starting with a half scoop, twice daily; preferably after breakfast and lunch. After a week, move to one full scoop once daily, with a maximum two servings per day. Do not take Bright Minds in the evenings.