Enjoy delicious, plant-based protein powder with a rich chocolate taste that supports mental focus, muscle energy, exercise and stress recovery
Free shipping on all subscriptions & U.S. Orders Over $75*
Contactless Delivery | 100% money back guarantee
Shipping Update: Click Here
Brain Health
Supports optimal brain function with key brain-healthy nutrients
Energy
Enhances energy levels without caffeine
Recovery
Promotes overall recovery from exercise and stress
Satiety
Promotes a feeling of fullness
OMNI Protein takes plant-based protein powder to a whole new level. Its proprietary plant-based protein blend is combined with branched chain amino acids, glutamine and an array of plant digestive enzymes to ensure a great-tasting, fiber-rich formula that pleases the palate, nourishes the body and aids in muscle building and recovery. Enjoy a smooth chocolate taste with OMNI Protein.
The protein your body needs
Today, the health benefits of plant-based, nutrient-dense diets are widely recognized by experts in nutrition. As a result, numerous vegans and non-vegans alike are seeking to get their protein needs met from plant sources. OMNI Protein is the ideal supplement for those looking to improve their protein intake in a delicious, easy and versatile way.
What it has, and what it doesn't
OMNI Protein contains no artificial colors, sweeteners, flavors, soy, dairy, sugar or GMOs. And it delivers 22 grams of complete protein! By helping maintain healthy blood sugar levels while creating a feeling of fullness, it also supports healthy appetite management.
No Artificial Coloring

No Artificial Flavoring

Egg Free

Yeast Free

Dairy Free

Gluten Free

Sugar Free

Corn Free

Soy Free

Vegan
Nutrition Facts
Serving Size 1 Heaping Scoop (36 g)
Servings Per Container 30
Amount Per Serving
% DV *
Calories
130
Calories from Fat
20
Total Fat
2 g
3%
Saturated Fat
0 g
0%
Trans Fat
0 g
Cholesterol
0 mg
0%
Sodium
175 mg
7%
Potassium
70 mg
2%
Total Carbohydrate
5 g
2%
Dietary Fiber
3 g
12%
Sugar
0 g
Protein
22 g
44%
Ingredients: Proprietary Plant-Based Protein Complex (Pea Protein, Rice Protein, Quinoa Protein, Chia Protein), cocoa powder, Inulin (from Chicory), Glutamine, Organic Stevia (Rebaudioside A, Stevioside), BCAA complex, plant enzymes.
Allergens: No known allergens.
Minimum Amounts of Amino Acids Per 100 Grams of Protein
Alanine
3.41 g
Arginine
5.78 g
Aspartate
7.61 g
Cystine
1.12 g
Glutamate
11.95 g
Glycine
2.84 g
Histidine
1.52 g
Isoleucine
3.81 g
Leucine
6.43 g
Lysine
4.75 g
Methionine
1.03 g
Phenylalanine
3.84 g
Proline
2.74 g
Serine
5.36 g
Threonine
2.57 g
Tryptophan
0.68 g
Tyrosine
1.18 g
Valine
6.58 g
Inulin fiber
Inulin is a fiber that supports intestinal probiotic balance and generally promotes digestive health.
1 g
L-Glutamine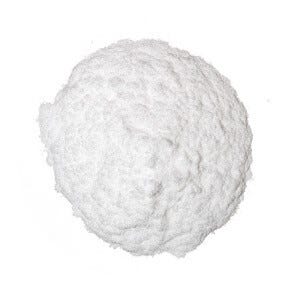 L-Glutamine is important for the intestinal lining. Along with BCAAs, it plays a significant role in muscle energy production and recovery from exercise and stress.
500 mg
BCAA Complex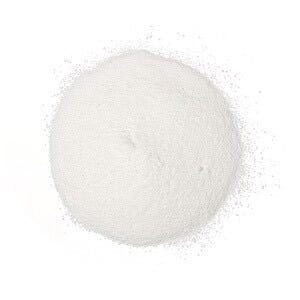 BCAAs play a vital role in muscle energy production and overall recovery from exercise and stress.
145 mg
Plant Enzymes
Digestive enzymes promote digestive health by helping to break down proteins and other large molecules in the total protein mix.
150 mg
Pea Protein
Pea protein has excellent amino acid balance. It is one of the richest sources of plant protein on the planet and is very quickly absorbed.
Rice Protein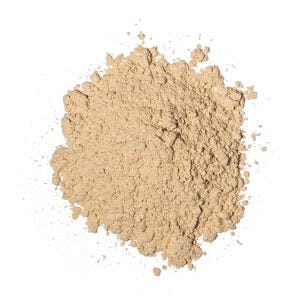 Clinical research has shown that rice protein is just as good as whey for building muscle strength and aiding in exercise recovery…without the negative side effects of milk or soy products.
Quinoa Protein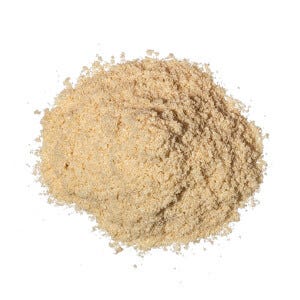 Quinoa protein is naturally gluten free and contains all nine essential amino acids that the body can't make.
Chia Protein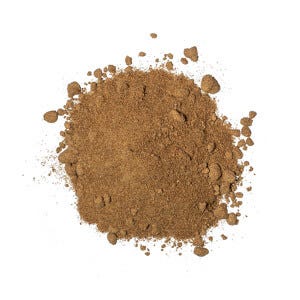 Chia protein is naturally gluten free. It has an excellent balance of essential amino acids that the body can't make. It's also naturally high in antioxidants.
Frequently Asked Questions
How do I take OMNI Protein?
Mix 1 heaping scoop with 8-10 oz of water, almond milk, coconut milk, or your favorite other beverage. Makes great shakes or smoothies: add berries, greens, healthy fats, or other healthy foods you especially prefer. Once prepared, consume then immediately refrigerate any remainder for use that same day
What is the main source of OMNI Protein?
OMNI Protein's main protein source is organic pea protein, although the formula also contains protein from organic rice, quinoa and chia.
Does OMNI Protein contain any allergens?
No, OMNI Protein contains no artificial colors, sweeteners, flavors, soy, dairy, sugar or GMOs.
Is OMNI Protein product vegan?
Yes, it contains no dairy – only plant-based protein sources.