Some of the Best Ways to Relieve Stress and Improve Your Mood

Medically Reviewed by Dr. Nicole Avena
Did you know that not all stress is bad?
Good Stress?
People tend to think of stress as all bad. But stress can be both good and bad.
A little bit of stress can be a good thing because it can motivate you to meet your goals. Low level stress also can help you with resilience, problem solving, and adapting to everyday challenges.
Stress can become a problem when it remains unresolved over a sustained period. At that point, stress takes a toll and can become harmful to your health.
If left unchecked, excessive stress can lead to serious personal and social consequences, including:
Family conflict
Low self-esteem
Disability
Withdrawal from social activities
Alcohol and substance abuse
Legal and criminal problems
Anxiousness and other mental problems
Suicide
For many people, dealing with consistent, intense stress can lead to low mood.
Low Mood
Mood issues can make everyday life feel draining. Low mood is often linked to low energy and lack of sleep.
Other signs of low mood may include:
Negative or guilty thoughts
Purposefully avoiding social interaction
Overeating and emotional eating
Periods of low appetite
Difficulty with concentration and memory
Since many people dismiss these issues as just feeling down, they may not get the help they need, which can result in serious physical or emotional difficulties.
Stress and Mood
Often, there's a correlation between being stressed out and experiencing occasional anxious thoughts or bouts of low mood. Stress doesn't just negatively affect your mood (though that can become the most visible side effect), it also can adversely impact the way your brain and body work, so it's important to try to manage your stress.
If you find yourself having negative or anxious thoughts, or notice that your stress levels have gone through the roof, high-quality supplements may help.
BrainMD offers an array of supplements to help relieve stress and improve your mood.
Some of the Best Natural Ways to Manage Stress and Mood Issues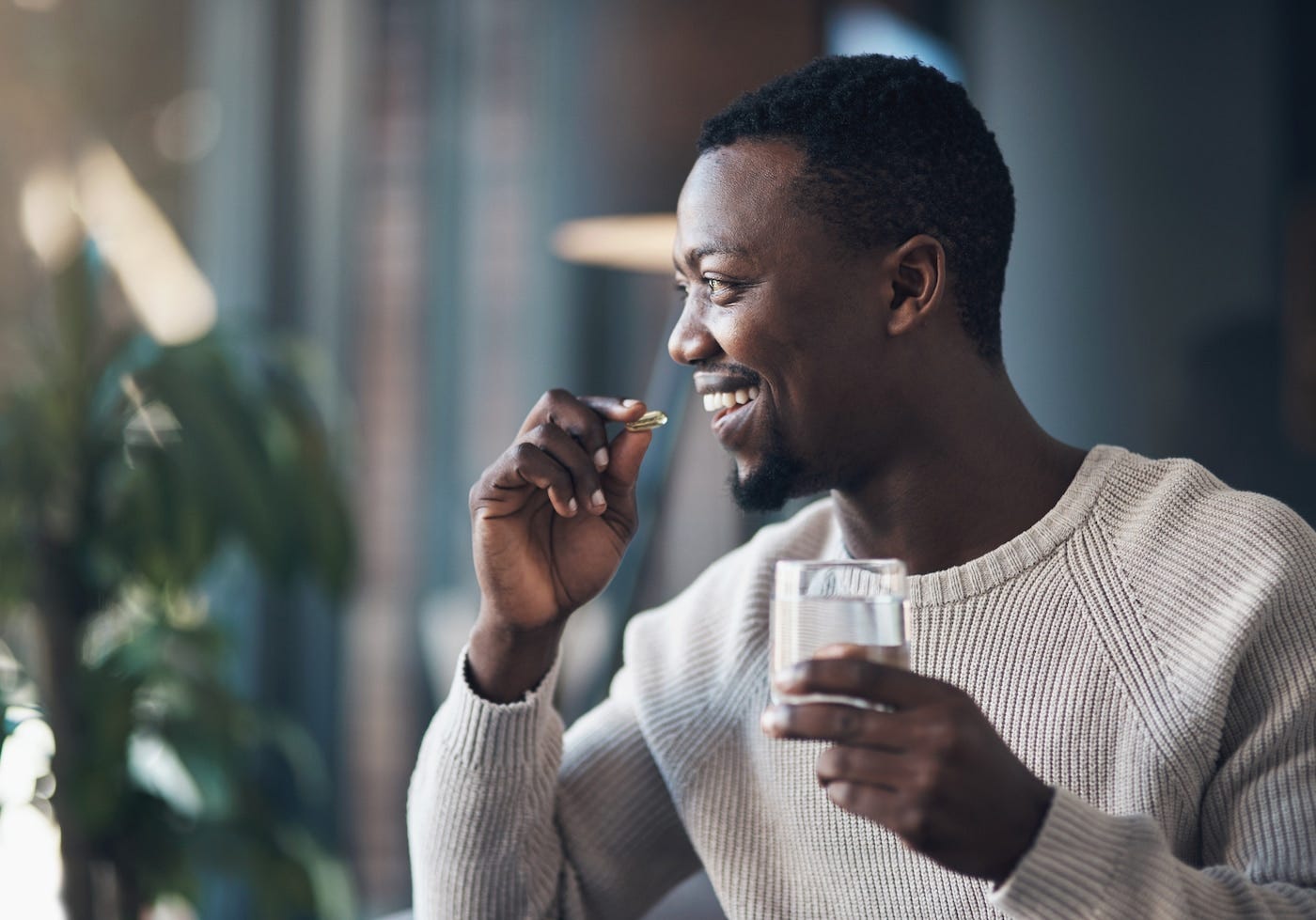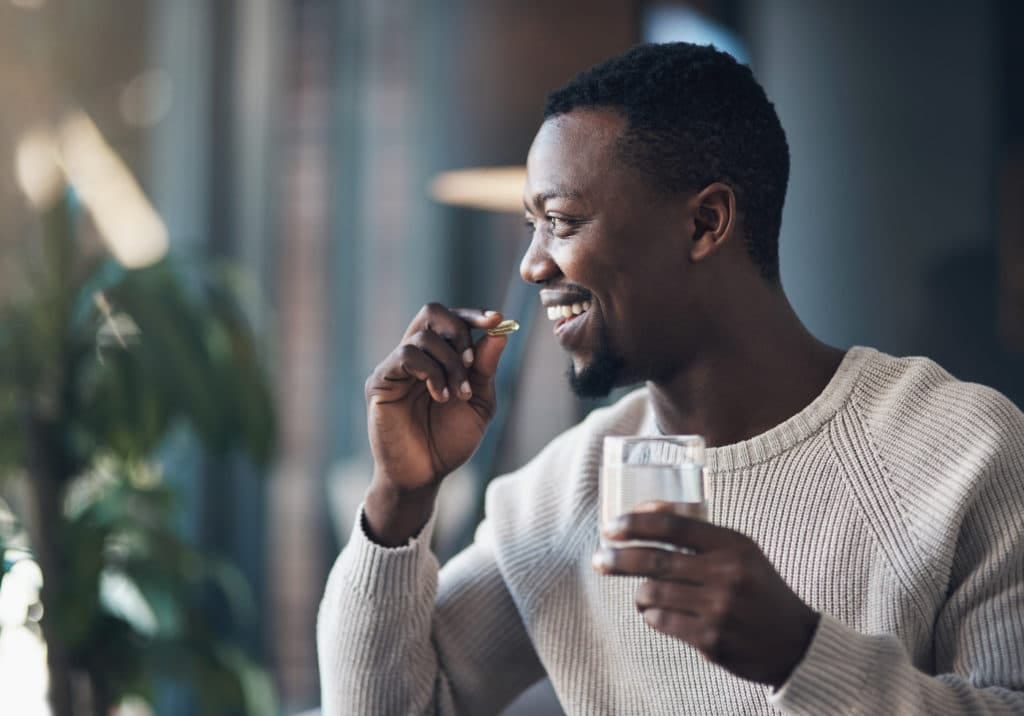 Stress & Anxiousness Category
Manage anxiousness and support a healthy stress response with clinically-proven nutrients and herbs.*
Here are the high-quality supplements offered in BrainMD's Stress & Anxiousness Category:
Calm My Brain
L-Theanine Gummies
Everyday Stress Relief
GABA Calming Support
Happy Saffron Plus
Magnesium Chewables
Brain Curcumins
Focus & Energy
ProBrainBiotics
ProBrainBiotics MAX
Vitamin D3 5000
MethylFolate
NeuroVite Plus Multivitamin
Vegan Omega-3 Power
Omega-3 Power
Omega-3 Power Squeeze
Neuro-C Vitamin C
Here's a closer look at a some of our top Stress & Anxiousness supplements…
Calm My Brain
Calm My Brain provides generous daily doses of high-potency ingredients to manage stress, promote calm, and relieve anxiousness.*
Benefits of Calm My Brain
This product is a combination of three pure and potent ingredients that have been intensively researched for occasional feelings of anxiousness, and with positive benefits for stress, relaxation, and sleep.*
The ingredients have been shown to help with:
managing anxiousness and stress*
reducing tension and irritability*
regulating unhealthy eating*
supporting calmness*
improving sleep quality*
The three high-quality ingredients in this formula work synergistically to help relieve anxiousness.
Magnesium (as threonate, bisglycinate chelate, malate, and citrate)
Often referred to as "the relaxation mineral," magnesium plays an important role in hydration, muscle relaxation, energy production, regulation of adrenaline and overall sleep quality. Magnesium promotes a calm, balanced, and mentally focused demeanor.*
Ashwagandha (standardized root extract KSM-66®)
The ashwagandha herb (Withania somnifera) has long been revered for its medicinal powers in Indian Ayurveda and other traditional medicine systems in the Mediterranean, Africa, and China. As an adaptogen, it helps the body adjust to psychological or physical stress by promoting calm and overall mental focus.* Ashwagandha has been associated with improved memory and attention, and also benefits feelings of anxiousness and sleep.*
L-theanine
Extensive clinical research links this amino acid with the health benefits of green tea. L-theanine enhances relaxing alpha brain wave activity, reduces tension, and fosters a restful state without diminishing daytime alertness.* It also can promote healthy blood pressure stability against the over-excitability associated with stress.*
The clinically researched ingredients in Calm My Brain can make a substantial difference in improving the well-being of individuals living with feelings of anxiousness.*
Everyday Stress Relief
Everyday Stress Relief was specifically formulated to help replenish your brain and body's nutrients that can be depleted by stress. This supplement includes herbal extracts clinically proven to have calming and anti-stress effects, helping you to feel less anxious without making you sleepy.* It also helps with apprehension, tension, worry, and fatigue.*
Here's what you'll find in this high-potency formula:
Magnesium is a well-known calming mineral. It promotes a balanced and mentally focused demeanor.*
The amino acid taurine supports the adrenal glands and is crucial for coping with stress.*
The herb holy basil, revered both in Europe and the East, helps to improve adaptation to occasional anxiety and other problems related to stress.*
A phytochemical derived from green tea, l-theanine helps to manage tension.*
Relora®, which is a unique mix of two herbs, may enhance healthy management of the stress hormone cortisol while easing tension, anger, negative mood, and confusion.*
This safe, non-sedating, and non-habit-forming formula combines the multiple beneficial actions of these well-studied herbs and nutrients to help your brain and body cope with stress on multiple levels.*
Mood Support Category
Powerful nutritional relief for your mood-related issues, these targeted formulas promote feelings of positivity and happiness.*
Here are the high-quality supplements offered in BrainMD's Mood Support Category:
L-Theanine Gummies
Serotonin Mood Support
Happy Saffron Plus
Lithium Orotate
MethylFolate
Vitamin D3 5000
SAMe Mood & Movement 400
NeuroVite Plus Multivitamin
Omega-3 Power
Omega-3 Power Squeeze
Betaine TMG
Brain Curcumins
Craving Control
Magnesium Chewables
ProBrainBiotics MAX
Here's a closer look at a some of our top Mood Support supplements…
Happy Saffron Plus
This breakthrough formula was scientifically designed to promote a positive mood. It brings together highly refined nutraceutical preparations of the two most traditionally revered "happiness herbals" with a supporting mineral.
What's In Happy Saffron Plus?
Here are the 3 highly effective ingredients found in Happy Saffron Plus:
affron® Standardized Saffron Extract. Saffron has been the happiness spice in the Middle East for at least 2600 years. affron® is a water-extracted saffron concentrate standardized for its most active constituents. This extract has shown promise for improving mood and anxiousness in adults and adolescents.*
Longvida® Optimized Curcumin Extract. Like saffron, the turmeric root has been hailed as a happiness herbal in Asia for centuries. Curcumin is the molecular complex from turmeric root that helps improve mood but is very poorly absorbed from turmeric powder. The Longvida® preparation features excellent absorption of curcumin and has worked well in clinical trials at 400 mg per day or higher.
Zinc, as Glycinate. This mineral is essential for the functioning of at least 300 enzymes essential for our life processes, and for the functioning of about 2000 different human proteins. People with mood problems typically have low blood levels and taking supplements with zinc often enhances mood. Zinc glycinate is excellently absorbed and well tolerated.*
The combination of zinc with affron® saffron and Longvida® curcumin has the potential to elevate mood, perhaps even in individuals who don't realize they have a mood problem.
L-Theanine Gummies
These convenient, easy-to-take gummies can help lessen feelings of anxiousness and promote an overall state of rest and relaxation.* By helping to manage stress, L-Theanine Gummies also helps promote quality sleep.* L-theanine can rapidly increase your brain's production of calming alpha waves without making you drowsy.*
Say Goodbye to Stress
Here are some of the key benefits of l-theanine:
Fast-acting relief from stress and anxiousness*
Lessens stress-producing cortisol*
Provides sharper mental focus*
What is L-theanine?
L-theanine is an amino acid that occurs naturally in green tea and is credited with the tea's highly valued relaxing effects. It has been researched in Asia, as well as the West, and found to bring on relaxation, often within minutes. Over a longer period, it can improve coping with stress, lessen anxiousness, and support quality sleep.*
Relieve Stress and Improve Your Mood
One of the best ways to relieve stress and improve your mood is with these Stress & Anxiousness and Mood Support supplements. They've been formulated with the highest-quality nutrients and ingredients to help you feel calm, content, and better able to manage stress or mental strain.*
Try them today!
At BrainMD, we're dedicated to providing the highest purity nutrients to improve your physical health and overall well-being. For more information about our full list of brain healthy supplements, please visit us at BrainMD.
*These statements have not been evaluated by the FDA. This content is for informational purposes only. It is not meant to substitute for medical or healthcare advice from a physician, nor is it intended to diagnose, treat, cure, or prevent any disease. Consult your healthcare provider before beginning a new health regimen.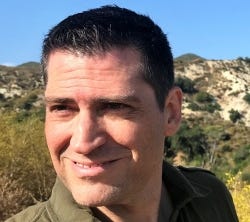 Latest posts by Keith Rowe
(see all)