10 of the Best Free Father's Day Gift Ideas

Medically Reviewed by Dr. Nicole Avena
Father's Day is rapidly approaching and you don't have a gift. What do you do?
Well, there are infinite options online, provided there's enough time for the gift to arrive before Father's Day. There's also the old standby of buying him a gift card to his favorite restaurant or outdoor outfitter like Cabela's, Bass Pro Shops, L.L.Bean, or Eddie Bauer. But that can come off as perfunctory and impersonal.
So, what are your options for Father's Day gifts when you're short on time and money? Before you go reaching for a necktie, consider trying some of these thoughtful, and FREE, Father's Day gift ideas:
10 of the Best Father's Day Gift Ideas That Are Absolutely Free!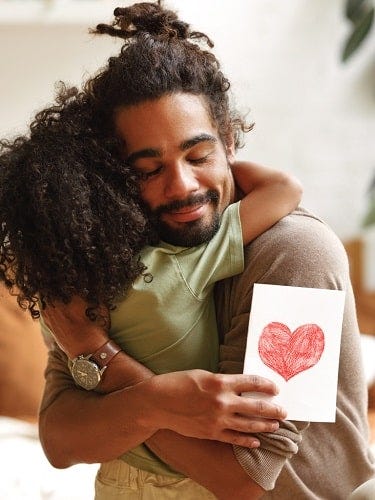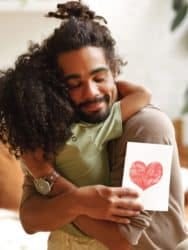 Lighten the Load
Reassign some of Dad's chores to other members of the family. These can include standard tasks like taking out the trash, walking the dog, or washing the dishes. To put it over the top, consider getting up before he does and taking his vehicle for a fill-up and carwash.
Breakfast in Bed
And while you're up early, either pick up or make his favorite breakfast. Show the Dad in your home how special he is by providing breakfast in bed. Hopefully it will set the tone for a happy day for him and the rest of the family.
Movie Night
Watching a movie can help you relax by taking your mind off the stresses of the day. This Father's Day, have a movie night where Dad gets to pick the movie. If he's dying to see a new release in the theater, consider splurging for his special day (of course, that disqualifies this tip as a free gift, but he's worth it).
Photo Collage
Sort through your photo albums or digital photos to find some happy family moments and assemble them into a collage. Take photo negatives to a store to make copies or scan them into a computer to preserve the originals. This project can be a fun way to get the kids involved, too.
When completed, be sure to hang the collage in Dad's work/home office or another prominent place where he'll frequently see it throughout the day. Also, create a digital copy that Dad can use as a wallpaper on his computer and devices.
Backyard Beach
If you don't live in a coastal area or don't have money to drive to the beach, bring the beach to Dad. Turn your back patio or backyard into a beach; bring out the lawn chairs, serve cold beverages and finger foods, and play some tropical tunes. You don't need sand or ocean waves to have a relaxing good time.
Coupon Book
Create a homemade book of individual coupons that Dad can redeem after the holiday. These one-use coupons could be used to relieve Dad of certain chores or to offer help when he's working on a project.
This is a great way to extend a Father's Day gift long after the holiday. Plus, creating the coupon book could be a fun activity for the kids.
Play Board Games
While Dad may enjoy playing video games with the kids, sometimes it's nice to have a low-tech game night. Dig some board games out of the closet and let Dad pick his favorite. Playing board games can provide hours of fun and might be a great way to get the entire family together for Father's Day.
Get Outdoors
Engaging in outdoor activities is important for everyone. Whether you enjoy hiking, biking, horseback riding or just taking a walk, being outdoors can have an overall positive effect on vitality.
Walking can help clear the mind, improve mood, and burn some calories all at the same time. So, get the whole family outside for some exercise, fresh air, and good conversation this Father's Day.
Dad Mix
Another fun family project is to create a mix CD or Spotify playlist for Dad. This can involve assembling and downloading some of Dad's favorite songs or even curating a list of tunes that remind you of him. Either way, he'll likely appreciate the thought and will remember the family every time he enjoys the playlist you've created.
Story Time
Ask Dad to share some stories from his past. This could include fun times from school or college, time in the military (if applicable), or other memorable moments.
How did he meet his spouse? Did he ever meet anyone famous? What dreams does he still want to fulfill?
Hearing Dad tell stories can be an enlightening experience, opening your eyes to things you never knew about him. Showing interest in his life will also let Dad know how much you care about him.
Give from the Heart
As the saying goes, some of the best things in life are free. When given from the heart, these gifts may mean more than an impersonal gift card or a present he'll never use.
There are dozens of free things you can give Dad that he'll cherish, so crank up the creativity and get the whole family involved this Father's Day.
Be sure to share your free Father's Day gift ideas and success stories in the comments section below.
At BrainMD, we're dedicated to providing the highest purity nutrients to improve your physical health and overall well-being. For more information about our full list of brain healthy supplements, please visit us at BrainMD.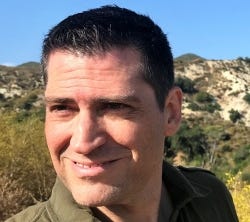 Latest posts by Keith Rowe
(see all)