8 Ways to Keep Your Mind Sharp & Healthy
As the executive control center of the entire body – and the supervisor of every thought, mood, memory, and action – your brain makes you you.
That's why you must do everything you can to take care of your brain.
How Fit Is Your Brain?
Many people don't realize that the brain is like a muscle. In fact, keeping your brain fit is a great way to support your cognition and memory throughout your life.
Cognitive skills tend to dip after you graduate from college or retire from work, so don't stop challenging your brain daily. No matter your age, mental exercise can have a positive effect on your brain.
If you're looking to improve your brain fitness, here are 8 natural ways to maximize your physical and mental well-being…
8 Ways to Keep Your Mind Sharp & Healthy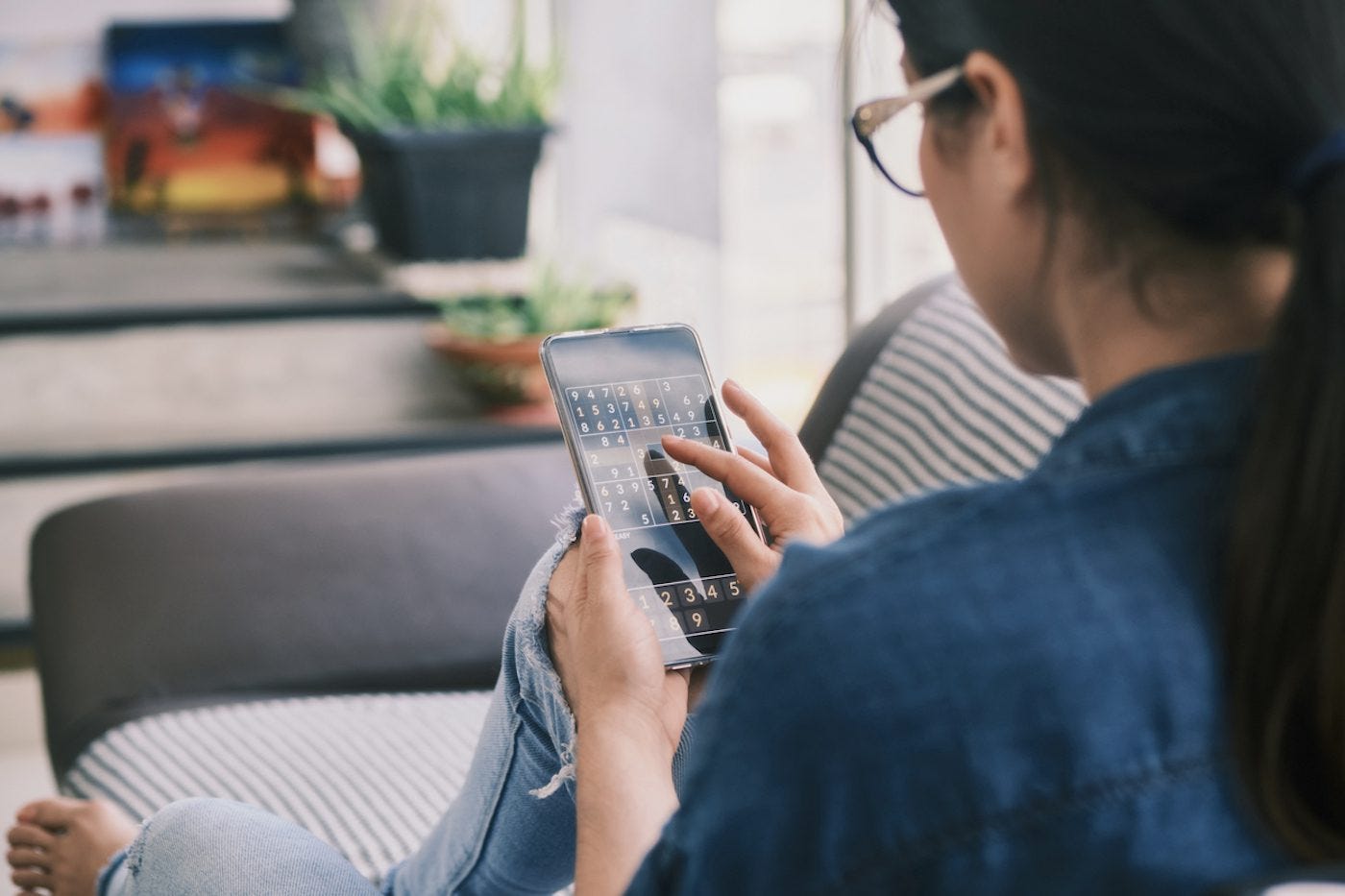 1. Protect Your Brain 
Though protecting your noggin should be a no-brainer, it's helpful to be reminded of some practical brain safety tips that can reduce your risk of head injury. These include avoiding high-risk sports where you can hit your head, remembering to wear a seat belt when in a vehicle, and always wearing a helmet when on a motorcycle, bicycle, skateboard, snowboard, skis, or rollerblades.
 2. Play Brain Games
Brain games are excellent for cognition – especially for older adults. Spending just 15 minutes a day, five days a week on games such as crossword puzzles, memory games, chess, sudoku, and jigsaw puzzles can improve concentration. They also can boost memory! 
 3. Listen to Soothing Tunes
Listening to music can increase pleasurable feelings, improve mood, boost energy, raise dopamine levels, and help with focus and concentration. Remaining in a relaxed state of mind is easier to accomplish when you have a happy tune running through your head. Listen to brain enhancing music specifically composed to enhance mood, gratitude, motivation, and inspiration.
 4. Avoid Harmful Foods
Proper nutrition is essential to peak brain function. Unfortunately, the standard American diet is filled with toxic foods that increase your risk for physical problems as well as issues with your focus, mood, and memory.
Many of these unhealthy foods are:
Highly processed
Pro-inflammatory
Pesticide sprayed
Artificially colored and sweetened
High glycemic
Low fiber
Laden with hormones
Tainted with antibiotics
In place of these harmful foods, be sure to eat a healthy diet…one that includes lean protein, high fiber, and healthy fats. Also, it's recommended that you eat 9 servings of fruits and vegetables every day.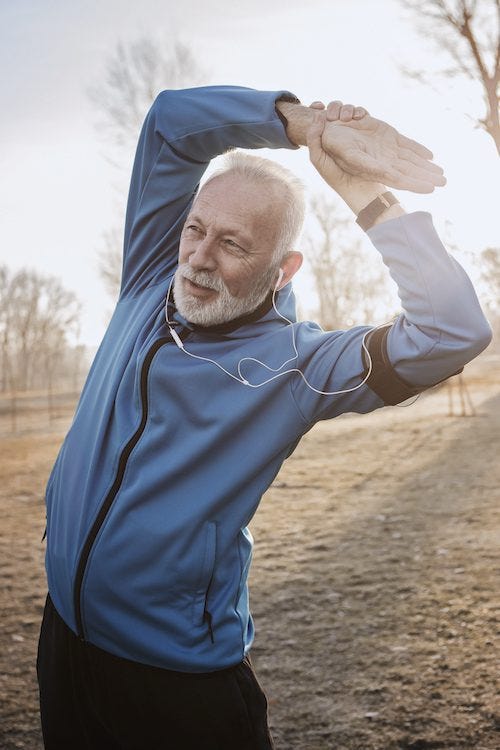 5. Learn Something New
Brain researchers emphasize that the "use it or lose it" principle applies to the brain. When the brain stops learning it can start fading, so be intentional about learning new things.
Set aside sometime each day to learn something new. Take a class, learn a new language or musical instrument, or try square-dancing, chess, tai chi, yoga, or sculpture. Einstein said if someone spends 15 minutes a day learning something new, they'll be an expert in a year!
6. Revitalize with Exercise
Aerobic exercise, sufficient to make you sweat for 30 minutes, increases blood flow to your brain as well as your muscles and other tissues. This helps deliver nutrients and remove waste products. It can even increase the growth factor BDNF which promotes improved brain function.
Physical activity also has been associated with improved mood and a more optimistic outlook on life. Walking can help clear your mind, improve your mood, and burn some calories all at the same time.
 7. Clear Your Mind
Make time for yourself every day. Taking breaks for relaxation and meditation provides benefits for both your physical and mental health. Spending just 15 minutes alone, without distractions, may refresh your mind.
Clearing your mind and slowing your breathing can help restore inner calm. Repeating simple words like "May I be safe and secure" can increase positive emotions and decrease negative ones. Loving Kindness Meditations can help reduce stress and improve your overall outlook on life.
8. Get Nutritional Support
One of the best ways to optimize your health is with brain directed supplements. At the foundation of every supplement regimen should be ultra-pure, clinically proven vitamins and nutrients that can help improve energy, focus, and memory. At BrainMD, we're proud to recommend…
Nutrients to Keep Your Mind Sharp
Brain & Body Power Max is recommended for those who want a truly powerful dietary supplement system that offers superior memory and brain support nutrients. It provides clinically significant levels of vitamins, minerals, omega-3s, herbal extracts, and other nutrients that support, promote, and enhance the brain.
This all-in-one supplement system makes it easy to stay healthy on the go with portable packets for your purse or pocket.
Each packet of Brain & Body Power Max contains: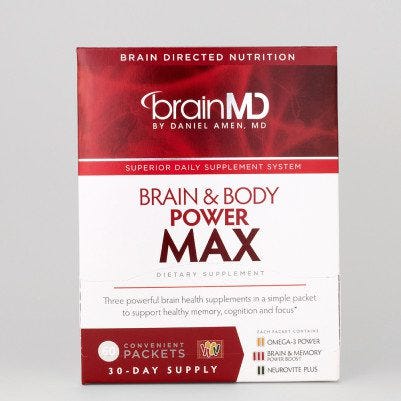 NeuroVite Plus (2 capsules) Over fifty vitamins, minerals, and plant extracts (all in their most active forms) are combined in this clinically proven multivitamin. NeuroVite Plus is also the only way to get Dr. Amen's proprietary Brain Boosting Blend of brain-supporting nutrients.
Omega-3 Power (2 capsules) To operate at peak performance, a healthy brain, heart, and body require plenty of omega-3s. Max gives you greater levels of EPA and DHA with its double dose of Omega-3 Power. It provides a much higher potency than the typical fish oil product and undergoes the most advanced purification process in the industry to ensure safety.
Brain & Memory Power Boost (3 capsules) Brain & Memory Power Boost contains brain directed nutrients, grounded in solid clinical science to support healthy brain and memory performance. With its all-star lineup of potent ingredients, Brain & Memory Power Boost promotes the brain's basic functions including its energy, connectivity, and overall performance.
These practical and natural techniques can help keep your brain fit so you can live your life to the Max!
At BrainMD, we're dedicated to providing the highest purity nutrients to improve your physical health and overall well-being. For more information about Brain & Body Power Max and our full list of brain healthy supplements, please visit us at BrainMD.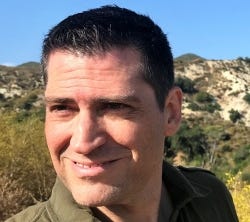 Latest posts by Keith Rowe
(see all)