Why Supplement Subscriptions Are the Future of Health and Wellness

Medically Reviewed by Dr. Nicole Avena
Do you take dietary supplements every day?
If not, you should consider starting right away!
In a society where eating fast or processed food, consuming massive amounts of sugar, skimping on sleep, drinking too much caffeine and/or alcohol and not enough water, and consistently passing up on exercise has become the norm, supplements aren't just a good idea, they're critical to supporting and optimizing your health.
Unfortunately, supplements can be expensive, especially those that contain ultra-pure, ethically sourced, rigorously tested, and clinically researched ingredients. So, how can you get quality supplements at an affordable cost?
Quality and Affordability
Among the many aspects people consider when searching for supplements – such as purity, absorption, formulation, and dosage – let's take a closer look at quality and affordability.
Quality
The sad reality is that a number of supplement companies cut corners by formulating their supplements with fillers or cheap ingredients. Many supplements have agents added only for cosmetic reasons, titanium dioxide for example. Worse still, some companies use artificial dyes, some of which are linked to serious health issues.
Other supplements, including some that are marketed to children, have substantial amounts of sugar added. Also, many products that contain minerals have revealed lead contamination when tested.
Bottom line: always conduct thorough research on dietary supplements, and consult with a knowledgeable healthcare practitioner, before adding them to your daily regimen.
Affordability
Due to supply chain issues and rising inflation, supplement costs have seen a sharp uptick in recent years. Unfortunately, this has forced some people to sacrifice quality for affordability.
To help mitigate the financial pinch many regular supplement purchasers are feeling, BrainMD has created a convenient monthly supplement subscription service to make its high-quality products even more affordable…
BrainMD's Supplement Delivery Service
BrainMD offers a "set it and forget it" option so that you'll never have to run out of your favorite supplements again. Even better, our monthly delivery service is available for most BrainMD supplements, including the grab-and-go daily packets in Brain & Body Power and Brain & Body Power MAX.
Benefits of a Supplement Subscription 
Here are just a few of the many benefits of subscribing to BrainMD's Supplement Delivery Service…
Stress-free Delivery
Never run out with hassle-free subscription delivery. Get your order every month, straight to your doorstep.*
Free Shipping, Always
Subscribers get free shipping on every subscription order.*
Quick & Easy Cancellation
You're in control! Cancel, pause, or modify your subscription by contacting us.*
The Best Discounts
Get up to 25% OFF your favorite supplements by becoming a subscriber.*
Results On Repeat
Our supplements work best when they're taken consistently, and their benefits tend to get better over time.*
How It Works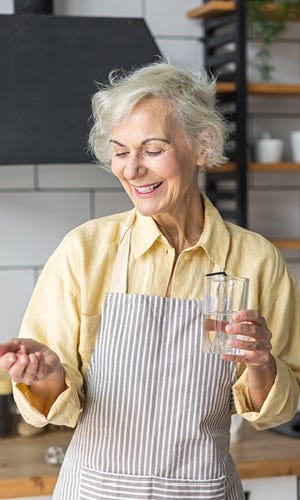 First, select the supplement/s that you want delivered to your door each month. Then, pick the supplement subscription option that works best for you:
1 bottle every month (15% savings)
3 bottles every 3 months (20% savings)
6 bottles every 6 months (25% savings)
Each month, your credit card will be charged, and a new shipment will be sent to the address given at time of enrollment.
If a payment cannot be processed, you will be contacted and asked to provide us with current and accurate shipping and billing information. Your order will not be approved and shipped until this information has been obtained and verified.
You may adjust, pause, or cancel your subscription at any time and for any reason by contacting BrainMD's Customer Care Team (see below).*
Subscribe & Thrive
We know that running out of your favorite BrainMD supplements can be frustrating and inconvenient, which is why we created the Supplement Delivery Service. By signing up for a subscription to the product/s of your choice, you'll never run out of the supplements you need for daily wellness.
As a special introductory offer, save up to 25% when you make your first subscription order today!
To sign up for a subscription to your favorite BrainMD supplements, follow the above directions, or learn more here. If you need further assistance or have additional questions about our dietary supplements, feel free to reach out to our customer service team.
*Subscription delivery shipments are free regardless of order value (U.S. orders only, excluding Alaska, Hawaii, American Samoa, Guam, U.S. Virgin Islands, Northern Mariana Islands and Puerto Rico). Due to the ongoing health and safety precautions, please expect a slight delay in shipping.
The subscription delivery service guarantees a product's current price for the lifetime of your subscription. Pausing and/or cancelling your membership may forfeit that price guarantee.
Subscription options are available only on select items.
This offer is only valid in the U.S.
BrainMD Customer Care Team
Email: support@brainmdhealth.com
Phone: (888) 850-5287 M-F 6 AM – 5 PM PT
At BrainMD, we're dedicated to providing the highest purity nutrients to improve your physical health and overall well-being. For more information about our full list of brain healthy supplements, please visit us at BrainMD.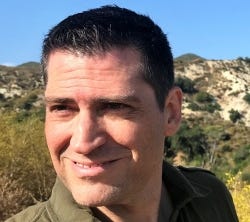 Latest posts by Keith Rowe
(see all)