Here's How You Can Try Quality Sleep Supplements for FREE!

Medically Reviewed by Dr. Nicole Avena
Do you get enough sleep each night?
If not, you could be setting yourself up for mental and physical problems.
Getting inadequate sleep has been associated with lowered brain efficiency, which can negatively affect your:
Anything that disrupts your natural sleep pattern, like excessive caffeine, alcohol or video game playing, can have adverse effects on your ability to effectively perform tasks at work, school, or home. Also, insufficient or inconsistent sleep can increase irritability, moodiness, and poor judgment.
The Truth About Sleep
According to the Institute of Medicine (US) Committee on Sleep Medicine and Research, as many as 70 million Americans have ongoing sleep problems that interfere with their daily functioning. If you're one of those who fail to get consistent sleep each night, you might be at risk for a host of issues.
When you don't get enough sleep, you may have overall lowered blood flow to your brain, which can disrupt your thinking, memory, and concentration.
Also, lack of sleep can weaken your immune system and make you more susceptible to getting a cold, flu, or virus. Getting quality sleep each night may help your brain function at optimal levels, as well as support your overall immunity and wellness.
How to Get Quality Sleep
Getting high-quality sleep is essential for optimal brain and body health. Though minimal required levels of sleep vary, many researchers agree that adults should try to get an average of 7 to 9 hours of sleep per night.
If you have healthy habits, such as avoiding caffeine later in the day and getting regular exercise, but still have problems falling asleep, a scientifically formulated and safe dietary supplement that promotes restful sleep may give you the relief you need.
Whether you're too wired, worried, or stressed to sleep, nutritional sleep aids may help improve the quality of your sleep. BrainMD has a line of ultra-pure, high-potency sleep products and one of our top formulas is…
Put Me To Sleep Naturally
Put Me To Sleep Naturally is based on the most recent nutraceutical research on sleep onset, duration, and quality. The body's daily sleep phase is now recognized to be just as important for health as the awake phase. Sleep is vital for mental and physical performance, as well as overall health and well-being.
This highly effective sleep supplement includes 6 potent ingredients that work in concert to help relax the mind and body in preparation for sleep.* These ingredients have a broad range of neurotransmitter actions in the brain. They are carefully combined in this supplement to promote recovery from daily stress, calm and relaxation, and fully restful sleep.*
Melatonin – some may enjoy greater sleep benefits from taking a lower dose of melatonin, as is offered in this formulation.*
GABA – the gamma-amino-butyric acid used in this product is chemically identical to the body's GABA neurotransmitter, and may enhance brain function when taken by mouth.*
L-Theanine – a unique green tea amino acid that works quickly to reinforce GABA's natural relaxant actions.*
Magnesium – reinforces GABA's calming effects and helps bring on sleep and maintain sleep quality.
Vitamin B6 – is vital for the brain's entire spectrum of functions as well as those needed for quality sleep.*
5-HTP – an important starting molecule for the brain to produce not just serotonin, a regulatory transmitter that enables quality sleep, but also melatonin.*
This breakthrough chewable supplement helps bring on deep, sustained, and quality sleep.
BrainMD's Free Trial Program
BrainMD's Free Trial program offers a sample package of some of our top-selling supplements, including Put Me To Sleep Naturally.
After 14 days, you'll be enrolled into a subscription service and receive a monthly supply of Put Me To Sleep Naturally for the low price of $35.66.
BrainMD will notify you prior to the subscription upgrade and before processing any payments for your first Subscription Delivery shipment. Every 30 days, your credit card will be charged, and a new shipment will be sent to the address supplied at the time of enrollment.
You may adjust, pause, or cancel your subscription at any time and for any reason by contacting BrainMD's Customer Care Team (see below).
This offer is only valid in the U.S. One trial program may be purchased at a time by each customer.
Quality Sleep Supplements
If you're tired of being tired, it's time to turn to a natural sleep solution that can help you fall asleep, stay asleep, and wake up refreshed…without the grogginess!
Put Me To Sleep Naturally can help support your sleep patterns with ultra-pure nutrients designed to ease you into a peaceful sleep.*
If you have difficulties getting quality sleep, this natural sleep supplement may help you achieve deep, sustained, and restorative sleep.*
Order your FREE sample today!
BrainMD Customer Care Team
Email: support@brainmdhealth.com
Phone: (888) 850-5287 M-F 6 AM – 5 PM PST
At BrainMD, we're dedicated to providing the highest purity nutrients to improve your physical health and overall well-being. For more information about our full list of brain healthy supplements, please visit us at BrainMD.
*These statements have not been evaluated by the FDA. This content is for informational purposes only. It is not meant to substitute for medical or healthcare advice from a physician, nor is it intended to diagnose, treat, cure, or prevent any disease. Consult your healthcare provider before beginning a new health regimen.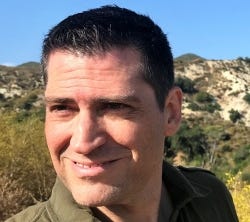 Latest posts by Keith Rowe
(see all)