Here's How You Can Try Quality Mood Supplements for FREE!

Medically Reviewed by Dr. Nicole Avena
Many things can provide happiness in our lives.
Unfortunately, there are also many things that can steal our happiness, such as persistent negative thoughts and periods of low mood.
Low Mood
Mood issues can make everyday life feel draining. Low mood is often linked to low energy and lack of sleep.
Other signs of low mood may include:
Negative or guilty thoughts
Avoiding social interaction
Overeating and emotional eating
Periods of low appetite
Difficulty with concentration and memory
Since many people dismiss these issues as just feeling down, they may not get the help they need, which can result in serious physical or emotional difficulties.
Standard Treatment for Mood Issues
Most people who experience mood issues are desperate to regain their energy and positive outlook on life. Though some of these individuals might be tempted to try a quick fix (by taking a medication or other illicit substance) to help mitigate their problems, it might be better for them to seek out natural solutions first. Certain nutrients may help to improve their mood…without the side effects.
However, if you're experiencing severe mood issues, such as extreme mood swings, it may be necessary to seek out medical help. Extreme mood problems may require medication or other forms of treatment, as recommended by a doctor.
However, unless otherwise advised by your healthcare provider, it's always best to seek out natural support for mood problems before automatically turning to high-powered medications, which may worsen existing issues or cause other mental or physical challenges.
Natural Mood Support
Mood problems may be caused by several factors, such as unhealthy habits and lifestyle factors, or may be instigated or exacerbated by nutrient deficiencies. The good news is that many nutraceuticals have been researched for their mood-supporting benefits, with promising results.
One of the best nutrients that can help support mood is saffron.
What Is Saffron?
For centuries, cultures around the world have cultivated saffron for a variety of purposes. Saffron has been used as a culinary spice, digestive aid, aphrodisiac, and mood-booster. It's a spice able to give color, flavor, and aroma to foods.
Derived from the female reproductive parts (stigma) of the flower of Crocus sativus, saffron is produced today just as it has been since ancient times…by hand. The stigmas must be carefully handpicked and dried since machines can't perform this delicate work.
It takes 4,500 Crocus sativus flowers just to produce one ounce of saffron spice. This labor-intensive extraction process has made saffron the most expensive spice in the world.
The best ways to consume saffron are by using it as a spice in cooking or by taking high-purity supplements. If you struggle with maintaining a positive mood or just want to have more happiness in your life, consider taking BrainMD's mood-supporting saffron supplement…
Happy Saffron Plus
This breakthrough nutraceutical formula was scientifically designed to promote a positive mood.* It brings together nutraceutical preparations of the two most traditionally revered "happiness herbals" – saffron flower extract and curcumin from the turmeric root – with zinc, a mineral essential for life and vital for positive mood.*
Benefits of Happy Saffron Plus
This supplement combines three potent ingredients to provide maximum mood support.*
Based on considerable clinical and other scientific research, this formula offers:
Powerful support for positive mood*
Increased capacity for coping with feelings of anxiousness*
Enhanced alertness under stress*
Happy Saffron Plus Ingredients
Here are the 3 ultra-pure, high-potency ingredients found in Happy Saffron Plus:
affron® Standardized Saffron Extract. Saffron has been the "happiness spice" in the Middle East for centuries. Modern clinical benefits fully support the traditional reverence for saffron. affron® is a water-extracted saffron concentrate standardized for its most active constituents. This extract has performed extremely well for improving mood, both in adults and adolescents, in clinical trials at a dose of 28 mg per day.*
Longvida® Optimized Curcumin Extract. The turmeric root parallels saffron as an Asian happiness herbal. Curcumin is the molecular complex from turmeric root that can help improve mood.* This Longvida® ingredient features excellent absorption of curcumin and has worked well in clinical trials at 400 mg per day or higher.*
Zinc, as Glycinate. This mineral is essential for the functioning of at least 300 enzymes essential for our life processes, and about 2000 different human proteins.* People with mood problems typically have low blood levels and supplementing with zinc often supports a healthy mood.*
The combination of zinc with affron® saffron and Longvida® curcumin has the potential to elevate mood, perhaps even in individuals who don't feel they have a mood problem.* All three of these ingredients are documented to improve mood in controlled human clinical trials.
BrainMD's Free Trial Program
BrainMD's Free Trial program offers a sample package of some of our top-selling supplements, including Happy Saffron Plus.
After 14 days, you'll be enrolled into a subscription service and receive a monthly supply of Happy Saffron Plus for the low price of $43.73.
BrainMD will notify you prior to the subscription upgrade and before processing any payments for your first Subscription Delivery shipment. Every 30 days, your credit card will be charged, and a new shipment will be sent to the address supplied at the time of enrollment.
You may adjust, pause, or cancel your subscription at any time and for any reason by contacting BrainMD's Customer Care Team (see below).
This offer is only valid in the U.S. One trial program may be purchased at a time by each customer.
Be Healthier and Happier
Happier people tend to be healthier, live longer, have better relationships, and experience more success in life. Boost your bliss with quality mood supplements like Happy Saffron Plus.
Order your FREE sample today!
BrainMD Customer Care Team
Email: support@brainmdhealth.com
Phone: (888) 850-5287 M-F 6 AM – 5 PM PST
At BrainMD, we're dedicated to providing the highest purity nutrients to improve your physical health and overall well-being. For more information about Happy Saffron Plus and our full list of brain healthy supplements, please visit us at BrainMD.
*These statements have not been evaluated by the FDA. This content is for informational purposes only. It is not meant to substitute for medical or healthcare advice from a physician, nor is it intended to diagnose, treat, cure, or prevent any disease. Consult your healthcare provider before beginning a new health regimen.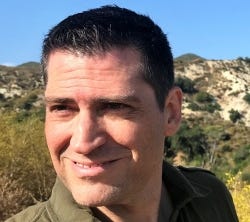 Latest posts by Keith Rowe
(see all)